The colder months are upon us, and we know that once the holiday magic is gone we are going to be so. over. it. Winter is great because it gives us an excuse to stay in and read (do we ever really need an excuse though?), but spring?! When the grass gets greener and the flowers start blooming and the air just smells like possibility? (Ok, we may be getting ahead of ourselves here.) Point is, spring is great, and what's even better is that we have 12 amazing reads headed your way–starting in January! Read on to see what's in store!
Tina knows who killed her mother. She has proof. The Girl with the Dragon Tattoo meets Gone Girl in this enthralling murder mystery set in Kenya. On sale January 24!
A richly imagined fantasy for fans of Sarah J. Maas and Cinda Williams Chima, The Valiant recounts Fallon's gripping journey from fierce Celtic princess to legendary gladiator and darling of the Roman empire. On sale February 14!
An intimate whisper that packs an indelible punch, We Are Okay is Nina LaCour at her finest. This gorgeously crafted and achingly honest portrayal of grief will leave you urgent to reach across any distance to reconnect with the people you love. On sale February 14!
I'll Give You the Sun meets True Detective in this brilliant YA debut about saints, sisters, and learning to let go. Told in alternating perspectives, A Psalm for Lost Girls is at once funny, creepy and soulful—an impressive debut from a rising literary star. On sale March 14!
For fans of Marissa Meyer and Pierce Brown comes an epic sci-fi fantasy that Kiersten White, author of And I Darken, calls "dazzling–an adventure as sweeping in scope as the galaxies it spans!" Rhoda Belleza crafts a powerful saga of vengeance, warfare, and the true meaning of legacy in this exhilarating debut. On sale February 7!
The sizzling, un-put-downable sequel to the bestselling Rebel of the Sands, which also comes out this spring in paperback with a brand new cover! On sale March 7!
Kings and Queens rise and fall, loyalties collide, and romance blooms in a world where the sea is rising—and cannot be escaped. On sale April 11!
In the second installment of the bestselling Glittering Court series, Richelle Mead goes beyond the glitz and glamour, delving into the dark, political underbelly of their world through the eyes of one girl who dares to fight for her freedom. On sale May 30!
Fin and Betty's close friendship survived Fin's ninth-grade move from their coastal Maine town to Manhattan. Calls, letters, and summer visits continued to bind them together, and in the fall of their senior year, they both applied to NYU, planning to reunite for good as roommates. Then Betty disappears.  On sale February 28!
The Careful Undressing of Love is a disturbing and sensual story of the power of youth and the boundless mysteries of love set against the backdrop of Haydu's brilliantly reimagined New York City. On sale January 31!
Nemesis by Brendan Reichs

It's been happening since Min was eight. Every two years, on her birthday, a strange man finds her and murders her in cold blood. But hours later, she wakes up in a clearing just outside her tiny Idaho hometown—alone, unhurt, and with all evidence of the horrifying crime erased. On sale March 21!
Sequel to New York Times bestselling author Alison Goodman's acclaimed The Dark Days Club—a smashing combination of Buffy and Jane Austen! On sale January 31!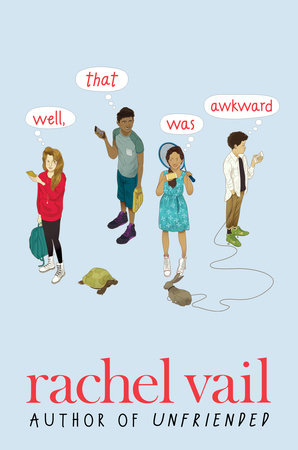 Gracie has never felt like this before.  One day, she suddenly can't breathe, can't walk, can't anything—and the reason is standing right there in front of her, all tall and weirdly good-looking: AJ. On sale February 28!
Romeo and Juliet meets One Hundred Years of Solitude in Emily Henry's brilliant follow-up to The Love That Split the World, about the daughter and son of two long-feuding families who fall in love while trying to uncover the truth about the strange magic and harrowing curse that has plagued their bloodlines for generations.
From the #1 New York Times bestselling author of The Witches of East End and The Descendants comes the love story of young Alexander Hamilton and Elizabeth Schuyler.