It's time to get hooked on historical fiction. Hold up though: We're not talking about a stack of extra reading your World History teacher gave you to prepare for the final. We mean hidden histories – they're stories that unearth parts of the past that you probably never learned about in class, and give you a whole new perspective of the world. Read on for 6 of our favorites that will keep your turning pages long into the night!
Ruta Sepetys' instant New York Times bestseller follows the intersecting lives of four young people at the end of WWII and pulls back the curtain on the greatest maritime disaster in the history of the world. If you thought you weren't a historical fiction reader, this book is the one that will change your mind.
We had no idea that Medieval France was this intense. Dolssa, a branded heretic, meets matchmaker and tavern-keeper Botille when she's on the run. But how long can they avoid the wrath of the church?
Andy and Sammy are headed to the California Gold Rush by way of the Oregon trail…except Andy and Sammy are actually Annamae and Samantha, girls in disguise who'll find out it's not easy to hide on the open trail.
This tale of strength, love, and survival follows the journey of 15-year-old Lina after one night in 1941 when Soviet officers force her family apart and into Siberian work camps.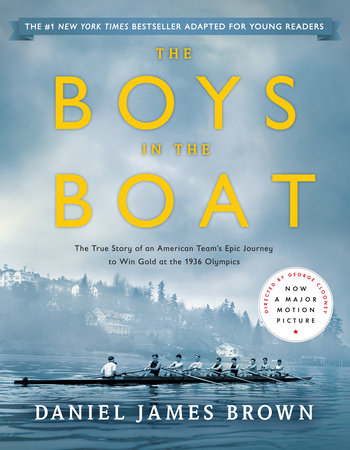 Discover what happened at the 1936 Olympics when nine working-class boys from the American West challenged the German rowing team.
When disaster strikes and the fate of her family becomes thrown into question, Elodie ventures from Britain to China in 1861 to find an extremely rare orchid that may save them all.
Ready to unearth these stories? Start reading each of them in the sampler below!