We know, summer is ending, make the most of August, yada yada, but if there's one thing you do this weekend, you should be reading Flame in the Mist by Renée Ahdhieh. The first book in a fantasy duology filled with action, adventure, and romance, this is a book you absolutely do not want to miss. Why, you ask? Read on for 8 reasons this is the book you should be reading this weekend.
The writing
The romance
FLAME IN THE MIST by @rahdieh romance and adventure blended perfectly https://t.co/hyE9gVeyU7

— Briston Brooks✌⚡🌈 (@briston_brooks) July 24, 2017
Your favorite authors love it
This gorgeous, lush, romantic book is out in the world!! Happiest book bday to @rahdieh FLAME IN THE MIST!! You NEED to read this beauty. pic.twitter.com/5vHeqVl1e9

— Marie Lu (@Marie_Lu) May 16, 2017
Because Mulan is your favorite Disney character (Yes, we know this is Japan, not China)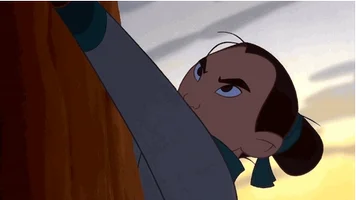 Because The Wrath and the Dawn Duology gives you life
Because Renée Ahdieh is an awesome human
You'll learn about feudal Japan (Renée's research is no joke)
Source: Brittany's Book Rambles
Because Book 2 is headed your way next Spring!