You may know Rebecca Sugar as the creator of the hit Cartoon Network show, Steven Universe. You may also know her as the author of the New York Times bestselling The Answer, which is based on the episode of the same name, and came out last fall.
This time, she and Angie Wang have created a new guide for fans of Steven Universe! Fusion for Beginners and Experts hits shelves on December 26, 2017! Read more about the book below, and don't forget to pre-order!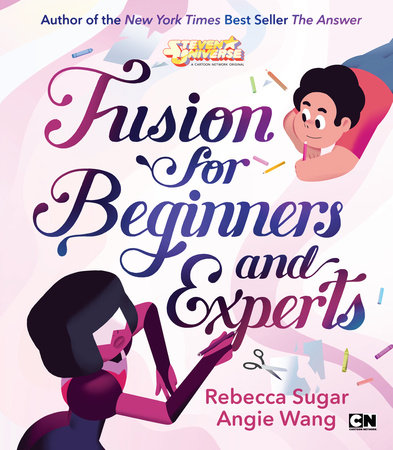 A new book about love and friendship by New York Times bestselling author and creator of Steven Universe, Rebecca Sugar.
When Gems fuse, their forms combine to create a Gem that is bigger, stronger, and more powerful than they are apart. But more importantly, Fusion is a process built on love, trust, and communication. It's like a dance that is perfectly in sync, or a conversation filled with perfect understanding. Learn all about Fusion with Steven, Garnet, Amethyst, Pearl, and the rest of the Gems on Earth as they share what Fusion—and love—mean to them.