Ash Parsons is the author of The Falling Between Us, a haunting love story and a piercing look at the costs of fame. In the novel, there are comparisons between circus star life and the celebrities of today, so author Ash Parsons has written us three profiles!!
Part One:  Tom & Lavina
In my book The Falling Between Us, the narrator, Roxy, is fascinated with circus history. Specifically, Roxy see parallels between a vintage circus celebrity and life with her famous boyfriend, rock star Joshua Blackbird.  After all, before TV, film, or radio existed, the circus was where celebrities were made.
I thought it would be fun today, and for the next two weeks, to profile circus stars and their modern-day celebrity counterparts. Human nature stays the same, no matter the era.
Since Valentine's Day has just gone by, let's look at that classic staple of checkout stand scandal magazines….the celebrity love triangle.
Imagine you are one of the most famous men in the world. Millions of people have seen you perform. You've even met the Queen of England.
But something is unfulfilled.  You're lonely.
And then you see her.
She's every dream you ever knew. She's intelligent, beautiful, and newly famous. She's refined and speaks her mind. There's only one problem…
Your friend has also fallen in love with her, just as you have, suddenly, and with absolute conviction.
Now you and he are transformed from friends to rivals. Will she choose either of you? And if so, can your friendship survive?
Charles Stratton found himself in this quandry.  One of the biggest stars in circus history, Charles, better known to the world as General Tom Thumb, had fallen in love with Ms. Lavinia Warren.
Tom Thumb was stupendously famous almost his entire life.  He was adopted by PT Barnum, who was a distant relative, when Tom was only five. Famous for his short stature, nibble wit, and acting, singing, and dancing, Tom was an international sensation.
His rival? A younger man and his friend, George Nutt, better known as Commodore Nutt, also a little person promoted by PT Barnum.  George was also famous, and had met President Lincoln.
Which brings us to the third point in the triangle. Ms. Lavinia Warren was Barnum's newest star. Formerly a school teacher from a genteel family, she joined Barnum at his American Museum in New York City in 1863.
Though the rivalry between Tom and George was fierce; involving fisticuffs, secret machinations with Barnum, and outward declarations of love – only one man succeeded to win Lavinia's heart.
Tom Thumb and Lavinia Warren were engaged.  The wedding was to be the social event of the year, perhaps even the decade.
But what about George? Could his friendship with Tom be salvaged?
Reader, it COULD.
Although he nursed a profoundly broken heart, George Nutt stood with Tom Thumb on his wedding day, as Tom's best man.
Excuse me for a moment, you guys.  I've got something in my eye.
What modern celebrity love-triangle can compare with this story? One with three internationally famous people, two of whom are best friends, both falling for the same person? A story of fame, courtship, and rivalry in the public eye…
What about Taylor Swift, Selena Gomez, and Taylor Lautner?  Although it didn't work out in matrimony, in 2009 both Taylor Swift and Selena Gomez dated Taylor Lautner, even though Taylor S. and Selena were close friends. Certainly the international fame of the two singers rivals that of Tom Thumb, and the public's fascination with the dating life of celebrities is as intense today as it was in 1863.
Most importantly, the friendship remains. Taylor Swift and Selena Gomez are friends today – and in that sense their story mirrors that of Tom Thumb, George Nutt, and Lavinia Warren.
Postscript:  Tom and Lavinia stayed happily married until his death.  George Nutt eventually recovered from his broken heart, fell in love again, and married.
If you liked this slice of circus history, come find me on twitter where every Friday there's a new #CircusCrush.  And check out the pre-order campaign for The Falling Between Us, a story about love, loss, and the pressures of fame.
Part Two: Marilyn Monroe
Ladies and gentlemen, come one come all, admission is free but you may lose your heart!
Welcome to the second installment of my three part series for Penguin Teen – contrasting circus stars of yesteryear with celebrities of today.
Some celebrities begin to feel trapped by their fame, or by their personae. That's what happens to a character in my book,The Falling Between Us.  Rock star Joshua Blackbird is on the cusp of his second world tour, and it's decidedly not what he wants.  What's worse, his every move is controlled by his manager or constrained by his frenzied fans. He feels trapped, and that's not even accounting for the emotional scars from a dangerous encounter with a stalker.
But other stars learn to manipulate and profit from their "brand."
For our circus crush today, and for her modern celebrity counterpart – we're going to look at this idea of personae and two stars who owned it.
Ladies and Gentlemen, I present your #CircusCrush – Marilyn Monroe!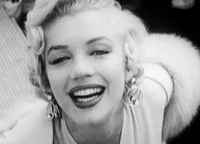 The year is 1955. Marilyn Monroe is a movie star. Although she has been wildly successful, she feels trapped by her studio. This was back when studios held actors under contract and controlled what movies they could make.  At this point in her career, Marilyn Monroe has been fighting with her studio (20th Century Fox) for years, and is now ready to do something audacious.
What's more, her divorce from baseball star Joe DiMaggio has been finalized, and after a period of quiet, Marilyn is ready to re-enter public life. She wants to remind everyone who she is. She wants to create a spectacle, and she wants to use the spectacle to announce something almost entirely unheard of in 1955: Marilyn Monroe has founded her own production company.
What better place to create a spectacle than the circus?
On March 31, 1955, Marilyn Monroe opens the Greatest Show on Earth in New York City. It's a star-studded circus benefit called "The Show of Shows"– and Marilyn is first performer to enter Madison Square Garden.
Marilyn wears a glittering, low-cut black velvet and ivory taffeta showgirl costume complete with rhinestones, teardrop pearls, sequins, and ostritch feathers. She enters Madison Square Garden riding, of course, a pink elephant.
Painting the elephant pink was Marilyn's idea – a stroke of genius, because pink elephants are short-hand symbols for: alcohol, hallucinations, and dreams.
Marilyn's spectacle was a sensation. Some say that no other star appearing at the benefit circus was even noticed or talked about the next day.
Furthermore, Marilyn's great gamble, to break with her studio (20th century fox) and wage a public battle to gain more control over her career, worked.  Other actors even followed her lead. Some historians credit Marilyn's actions with causing the final break down of the old studio system and the modern practice of movies being made by independent production companies.
To contrast Marilyn with a modern celebrity – what star today seems to possess Marilyn's business sense? Someone who uses her sexy allure as part of a larger business model?
Although she's not primarily an actress, Kim Kardashian (along with her sisters) has made a career out of her status as a modern sex symbol.  She owns it, promotes it, and profits from it.  Both Kim and Marilyn leveraged the power of the sexy-goddess archetype, and used it along with aspirational trappings that best accentuate and underline the brand  (jewels, outlandish clothes, and so on).
If you've enjoyed this slice of circus history – join me on Twitter where every Friday I feature a new #CircusCrush.  And check out the preorder campaign for The Falling Between Us  – the grand prize has a circus history element!
Part Three: Pablo Fanque
Ladies and Gentlemen, come one, come all – to the third and final circus stars of yesteryear and modern celebrity pairing – here in the center ring on Penguin Teen!
In just a little over a week, my book The Falling Between Us comes out!  (it's never too late to preorder, Ladies and Gents! Step right up, have your wallets ready.  In the book, narrator Roxy sees constant parallels between the hectic life of her rock star boyfriend, Joshua, and a star of the vintage circus.  To celebrate the book's release and to indulge my love of circus history, I've been profiling a new #CircusCrush every Friday on twitter as well as contrasting circus stars of the past with modern celebrities here.
So far we've looked at a movie star who used the circus to make a statement, we've seen a love-triangle with a happy ending, and now we're going to conclude with a bona fide circus hero! A legend! A circus star, beloved by all who knew him, and the first black circus owner! Ladies and Gentlemen, please take into your hearts and hold in your deepest esteem – Pablo Fanque!
Before proceeding it's important to note that the circus in England, Europe, and the United States, all have ugly histories of slavery and racism, and with kidnapping and exploitation. And although Pablo's story is a triumphant one, it in no way exonerates the circus as an institution, nor expunges the numerous, tragic human rights violations that occurred.
In 1847 England (the year when Pablo became famous on a large scale), slavery is illegal, but racism, prejudice, and discrimination are ever-present. To contrast, in the United States in 1847, slavery is still legal, and has been practiced for two-hundred and twenty years. The civil war won't be fought for another fourteen years.
Born in a workhouse in England, Pablo Fanque was originally named William Darby. He later took a stage name.  Pablo's father was black and his mother was white. Both his parents died when he was young, leaving Pablo an orphan. He apprenticed to a circus, and soon proved to be a  prodigy, mastering acrobatics, rope dancing, and other acts before becoming truly famous late in life (especially for the circus – he was 35).
Pablo became famous for his remarkable horsemanship and horse training, and was acclaimed "the loftiest jumper in England" – for a trick where his horse would jump  lengthwise over a coach, complete with two horses in the traces AND through a military drum at the same time.
And then he founded his own circus.  Pablo Fanque's Fair toured the North of England, welcomed everywhere it went.  There's a great story of a publicity stunt: Pablo Fanque's Fair had set up at Bolton, and Pablo announced their presence with an astonishing feat – he rode through town performing a "twelve in hand."  Here's a picture of a five in hand, for context (just imagine 12 horses, not five):
As a circus owner, Pablo had a reputation for treating his acts well. Pablo Fanque's life had a series of tragedies and triumphs, and it practically demands a movie or tv-series.
Which brings us to his modern celebrity counterpart.  Honestly, I would love if Ava DuVernay would someday make a movie about Pablo Fanque. Like Pablo, Ava is a groundbreaker – the first black woman director to win best director at Sundance Film Festival, and the first black woman to be nominated for best director at both the Golden Globes and the Academy Awards. As an artist Ava, like Pablo, also has had to prove herself again and again, excelling beyond the easier metric used to measure the successes of white directors/performers.
I hope you've enjoyed our journey into circus history and pairing #CircusCrush stars with modern celebrities. For more #CircusCrush posts on Fridays, find me on twitter (@ashparso ) Special thanks to Ashley Mitchell for her insights on this post.  You can check out the first chapter of The Falling Between Us here.
May all your days be circus days!