New year new TBR, am I right? We are so ready to start this new year off right with seven incredible reads, all coming out in January! We've got a lush LGBT fantasy, a powerful refugee story, a collection to fill your heart, and much, much more. Add these to your January TBR immediately!
A single-subject anthology about the heart's most powerful emotion, edited by Rookie creator, Tavi Gevinson. Featuring exclusive essays from John Green, Rainbow Rowell, Alessia Cara, Jenny Zhang, and more, this collection explores all types of love–between lovers, friends, sisters, and more.
The sizzling, un-put-downable sequel to the New York Times bestselling Rebel of the Sands, in which Amani finds herself thrust into the epicenter of the regime—the Sultan's palace— and she's determined to bring the tyrant down. But the longer she remains, the more she questions whether the Sultan is really the villain she's been told he is, and who's the real traitor. Now in paperback!
Chris Crowe investigates the before-and-aftermath of Emmett Till's murder, as well as the dramatic trial and speedy acquittal of his white murderers, situating both in the context of the nascent Civil Rights Movement. Newly reissued with a new chapter of additional material–including recently uncovered details about Till's accuser's testimony–this book grants eye-opening insight to the legacy of Emmett Till. Now in paperback!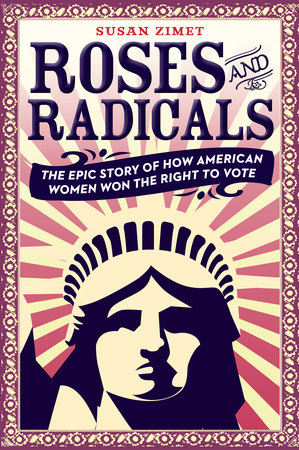 The United States of America is almost 250 years old, but American women won the right to vote less than a hundred years ago. The story of women's suffrage is epic, frustrating, and as complex as the women who fought for it. Illustrated with portraits, period cartoons, and other images, Roses and Radicals celebrates this captivating yet overlooked piece of American history and the women who made it happen.
In this highly anticipated sequel to The Valiant, Fallon and her warrior sisters find themselves thrust into a vicious conflict with a rival gladiator academy, one that will threaten not only Fallon's heart – and her love for Roman soldier Cai – but the very heart of the ancient Roman Empire.
Fallon, the daughter of a Celtic king, is captured and sold to an elite training school for female gladiators. In order to survive, Fallon must overcome vicious rivalries, deadly fights in and out of the arena, and face her irresistible feelings for Cai, a young Roman soldier and her sworn enemy. Now in paperback!
Narrated by Destiny, this heartbreaking story of refugees escaping from war-torn Syria captures the hope that spurs people forward against all odds. Award-winning author and journalist–and a refugee herself–Atia Abawi captures the hope that spurs people forward against all odds and the love that makes that hope grow.
The first novel in this unique fantasy series follows a talented necromancer who must face down a deadly nemesis who has learned how to turn her magic into a weapon. Perfect for fans of Three Dark Crowns and Red Queen, Reign of the Fallen is a gutsy, unpredictable read with a surprising and breathtaking LGBT romance at its core.