We cannot contain our excitement/nervousness for the finale of Lesley Livingston's The Valiant series, The Triumphant! If you haven't yet read The Valiant, stop what you're doing and READ IT (and definitely don't read this post yet because it's chalk full of spoilers!…unless you're a person who likes spoilers, which, weird).
BUT if you need a refresh on book one, we've got you right here!
Spoilery spoilers below!
1) When Fallon finds out she's betrothed
Ever since her beloved sister Sorcha never returns from battle, Fallon's one goal has been to follow in her footsteps and join their father's war band. So when her boyfriend Mael proposes, she says…hmmm maybe later.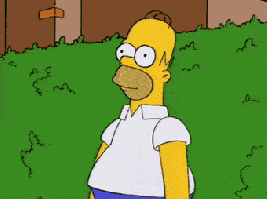 So it's especially surprising when her father announces she is getting married…to Mael's brother.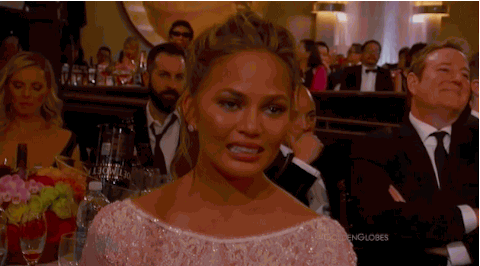 Yikes.
2) When Mael dies
Everyone knows the broody boy you meet on page 1 is endgame. So when Fallon's boyfriend Mael is killed by his own brother on page 39, we were like: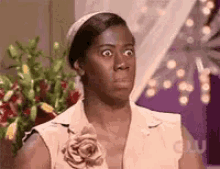 3) When Fallon is captured by slave traders.
After running away to escape her murderous fiancé, Fallon is captured by slave traders and prepared for auction. When they test her in front of a crowd, badass Fallon refuses to shy away from a fight:
Her demonstration starts a bidding war that lands her at Ludus Achillea, foremost training academy for female gladiators in all of Rome.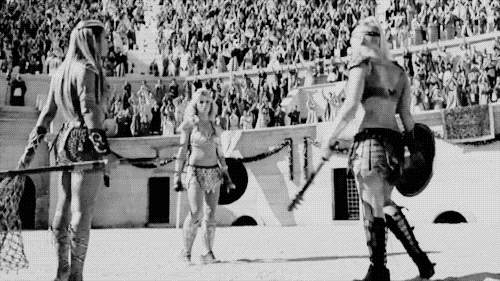 4) When Fallon finds out Sorcha is still alive
It turns out her beloved sister never returned from battling Caesar because he took her captive; now, years later, Sorcha is running the whole training academy. When they reunite, Sorcha and Fallon have to be extra careful around Caesar and everyone close to him (even Cleopatra).
5) When Fallon kisses Cai
After the roller coaster of emotions from Mael's death, it's no wonder Fallon isn't looking for love. But who could resist…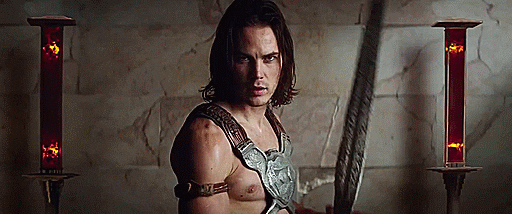 Need we say more?
6) When Fallon wins the Triumphs and becomes the Victrix
The final battle is a showdown unlike any other – Fallon finally masters the Morrigan's Flight, which she'd been training to do for years. After a Wonder Woman-worthy fight, Fallon wins.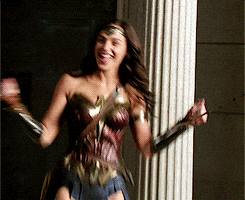 Even though winning grants her freedom, Fallon offers to set her rival free and decides to stay at the Ludus Achillae academy.