What's Happening
11 Books to Help You Confront Your Grief
Loss is something terrible that we all must face in our lives at one time or another. Whether it's the death of a loved one, a bad break up, or the loss of a friend, the grief and pain can often feel like the end of the world. But luckily there are books out there that are the perfect healing poultice to help you recover – and rediscover – the beauty and love life has to offer. Here are 11 books to help you cope with loss.
Juniper Lemon discovers a letter addressed to "You" from her sister Camilla, written only sixty-five days before, when she died unexpectedly in a car crash. Shocked at this secret side of her sister, Juni is determined to find out who "You" is and deliver the letter. At the same time, a card from her "Happiness Index" goes missing, and Juniper is just as determined to retrieve it before someone reads the terrible secret she scribbled on it. But as she searches for answers she find other abandoned notes and secrets… and a few friends along the way.
Jack "June" O'Donnell knows to stay away from Angerts – the family feuding with her's for generations. The families destinies are intertwined in a bizarre curse, when whenever something bad happens to one of the families, something equally bad or worse will happen to the other. Now, June is still coming to terms with her father's death when suddenly she is haunted by images of him in the past, just as Saul Angert, the handsome son of her sworn rivals, returns to town. In this Romeo and Juliet love story of family and forgiveness, June comes to terms with her past and learns to look towards the future.
In this touching debut, two high schoolers – Melanie and Damon – attempt to come to terms with their respective losses through the power of art. Damon tries to see life through the eyes of his friend Carlos by taking pictures with his camera, while Melanie throws herself into painting to feel closer to her larger-than-life mother, who she recently lost to cancer. And ultimately, a school play bring these two together and helps them to begin to see how to life live in harmony with their sadness, but not enslaved to it.
In Mosquitoland author David Arnold's fantastic follow up,Victor "Vic" Benucci is still struggling to accept the death of his father, even two years after the fact. He also has Moebius syndrome, a genetic affliction which leaves his face paralyzed and unable to move. Fleeing his mother's marriage to a less than ideal step-father, Vic joins up with a local group of misfits – The Kids of Appetite – to try to solve the scavenger hunt-like clues left behind by Vic's father in his urn, and hopefully find some peace in the process.
The death of her grandfather has left Marin feeling isolated and lost, but when her friend Mabel come to visit her at her abandoned college for winter break, can the two of them reconnect? This haunting new novel by fan-favorite Nina LaCour is the perfect remedy to a broken heart, a book that rings proudly with the healing power of a true friendship, and echoes with the memories of a loved one lost.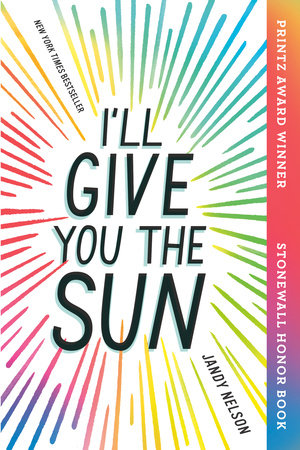 Jude and Noah used to be best friend, inseparable twins who loved and laughed together. But now, at sixteen, they're estranged and lost, both mourning the death of their mother and their own close relationship. Told from dual perspectives – Noah at thirteen, Jude as sixteen – this brother-sister duo looks to explore the world around them through art and identity, and struggle to accept themselves and one another.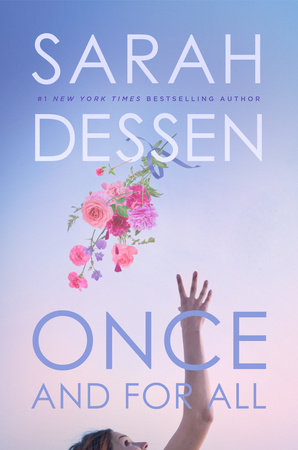 Louna is slow to fall in love, what with her jaded wedding-planning mother and the recent stinging loss of her first true love to gun violence at school. But when easy breezy Ambrose blows into town for the summer, will he be able to help Louna see the fun in love again, and may – just maybe! – fall into it once more? Ste in the whirlwind world of wedding planning, this sweet summer read will open the hearts of even the most jaded souls.
Miles "Pudge" Halter, the newest student atCulver Creek Boarding School is obsessed with famous last words, and Alaska Young. She's every adventure Pudge has ever dreamed of wrapped up into a self-assured package of beauty – the opposite of Pudge's dreary life from home. The book is told from Before leading up to a mysterious After. Before, Pudge experiences a new life, and After? Well… After nothing is ever the same.
Any boy loved by a girl from Devonairre street is cursed to die within five years… or so the saying goes. But for Lorna and the other kids on Devonairre street the curse is just a quirky tradition, like eatinf honey cakes and lemons, or wearing keys around their necks. Sure, they've all lost their fathers, but that just helps to bind Lorna-Isla-Delilah-Charlotte-and-Cruz even closer together. But when Delilah's popular boyfriend dies, suddenly the curse feels very real. Lorna is left to untangle what it means to love and what it means to lose, and find the places where the two are one and she finds love of her own, and comes to terms with her own loss.
Lennie finds herself torn between two boys after the sudden death of her sister Bailey leaves her empty and alone. In Toby – Bailey's ex-boyfriend – Lenie has someone to commiserate with. But in Joe, the new kid in town, Lennie has the chance to be excited by life and its possibilities once more. But is she ready for life again, or is she just looking for a little comfort? Follow Lennie's journey through ups and downs, mistakes and triumphs as she comes to terms with losing her sister and finding love again after loss.
Tess Fowler has dropped out of high school after her long distance boyfriend's sudden suicide. She runs off to her father's house and joins him in his newest business venture – funerals for pets. Tess finds she seems to have a knack for the business, but even as her involvement grows, her heart is still aching for the love she lost. As a way of coping, she continues to send her ex, Jonah emails and texts and messages, knowing nothing will ever come of it. Until one day, she gets a message back.
Want some more feels? Check out these heart-destroying books for a good cry.