What's Happening
11 Witchy Books to Read on the Winter Solstice
2018 has kinda been the year of the witch, from The Chilling Adventures of Sabrina to The Wicked Deep! So we certainly don't have to tell someone as magical as you that celebrating magic should never be limited to just Halloween. In fact, with the winter solstice fast approaching, this is almost an even better time to revel in witchy fun! We've collected the perfect solstice reading list for you to devour on the shortest of days… and longest of nights.
Undead Girl Gang follows teenage Wiccan Mila Flores who casts a spell to bring back her dead best friend in order to solve her murder. For a book featuring zombies, this read is surprisingly full of laughter, life, and friendship, and it will definitely inspire you to start a magical girl gang of your own!
Our story begins on a frosty night . . . This spellbinding read is the perfect book to cuddle up with on the longest night of the year. Following Laylee, a mordeshoor who washes the body of the dead and prepared their souls to enter the afterlife, Whichwood is full of dark whimsy and beautiful friendships.
If you're tired of traditional witch stories and want something new and different, The Brilliant Death draws inspiration from old folk tales of Italian witches called strega and follows two genderqueer protagonists as they navigate politics, love, family, and betrayal.
The Wicked Deep by Shea Ernshaw
Hocus Pocus and Practical Magic meets the Salem Witch trials in this haunting story about three sisters on a quest for revenge—and how love may be the only thing powerful enough to stop them.
When her classmates suddenly begin suffering for bizarre ailments, Colleen Rowley is determined to figure out what it is that's happening to the students at St. Joan's. When it turns out that their Massachusetts town used to be known as Salem Village, she begins to connect the dots and search for the witch that might be once again haunting the young girls in town.
 
If you like demons, blood, and a whole lot of horror, this is the book that will keep you up all night — no matter how long that night lasts. Follow Sofia Flores as she discovers the dark secrets hiding behind the all too perfect good-girl smiles of Riley, Grace, and Alexis, and faces the true horror hidden in this high school.

Nathan is the only witch in England who is both half-good and half-bad. And because of this he is hunted by both sides, good and bad witches alike. Complicating things further, Nathan's father is the most evil and notorious bad witch of them all. Can he overcome his past and shape his own destiny in a world cast in black and white?
 
Fun, flirty, and full of charm, this witchy pick follows twin witches Mardi and Molly Overbrook as they struggle to learn to control their powers in the luxurious East End of the Hamptons. Trouble continues to bubble and boil when the girls meet the handsome and sexy Gardiner boys, and the sisters will have to learn to balance love, family, and duty if they're going to survive the summer.
 
Highly atmospheric, this enchanting novel set in the Irish countryside is sure to capture your attention. When a group of teenagers discover a spell book full of hand-inked charms to conjure back things that have been lost, it just might be their chance to find what they each need to reset their lives. Unless it's leading them toward things that were never meant to be found…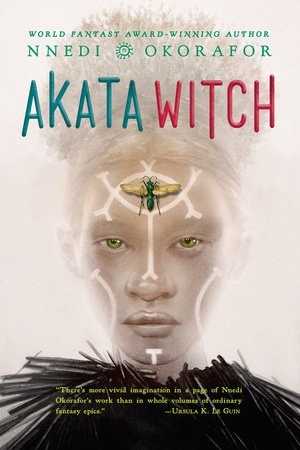 Get witchy the Nigerian way as you follow Sunny on her journey of magical awakening, facing down a dangerous magical criminal with the help of her new friends. Ursula K. Le Guin and John Green are Nnedi Okorafor fans. As soon as you start reading Akata Witch, you will be, too!
Tarot by Marissa Kennerson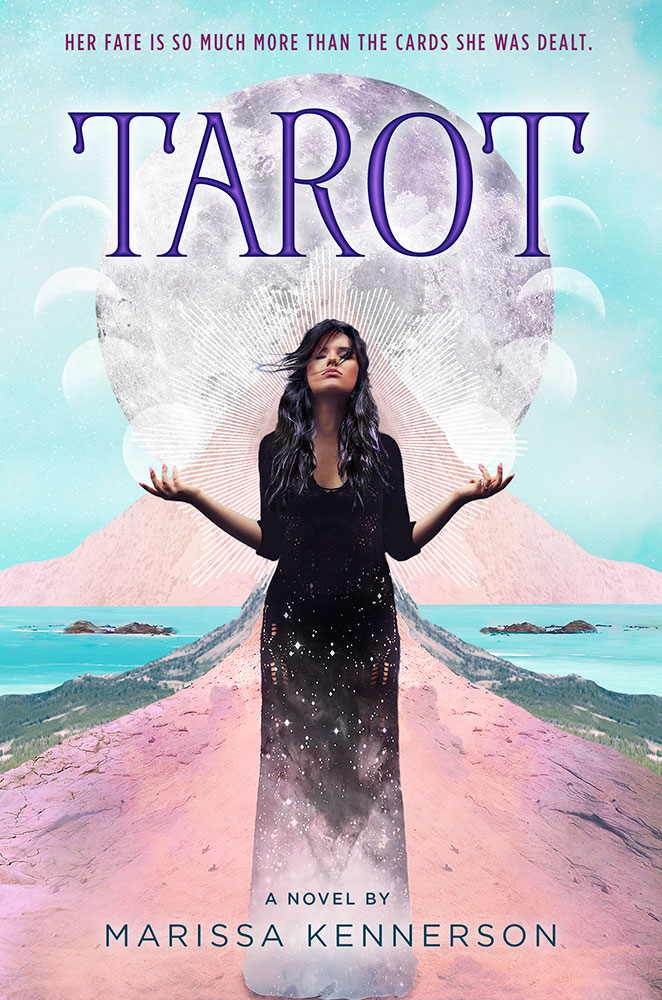 Prepare to dive into the world of Tarot, a fantasy from Marissa Kennerson that will do for tarot cards, what Romina Russell did for horoscopes! Anna is a result of a forbidden love and she's spent her life in hiding and alone. To pass the time she imagines a world of dreamers and creatives – the exact opposite of the life she's living. On her sixteenth birthday though, the walls between her imagination and the world she lives in, come crashing down. Coming February 19, 2019!