Breaking News
5 books to read while waiting for Children of Virtue and Vengeance
If you're a YA fantasy fan like we are, then you'll know that the Children of Blood and Bone phenomenon is set to continue this December with its much anticipated sequel, Children of Virtue and Vengeance. Sequels are always a waiting game, and what better way to pass the time than by diving into another fantasy series? Here are the five books you need to check out before Children of Virtue and Vengeance lands next month!
War Girls by Tochi Onyebuchi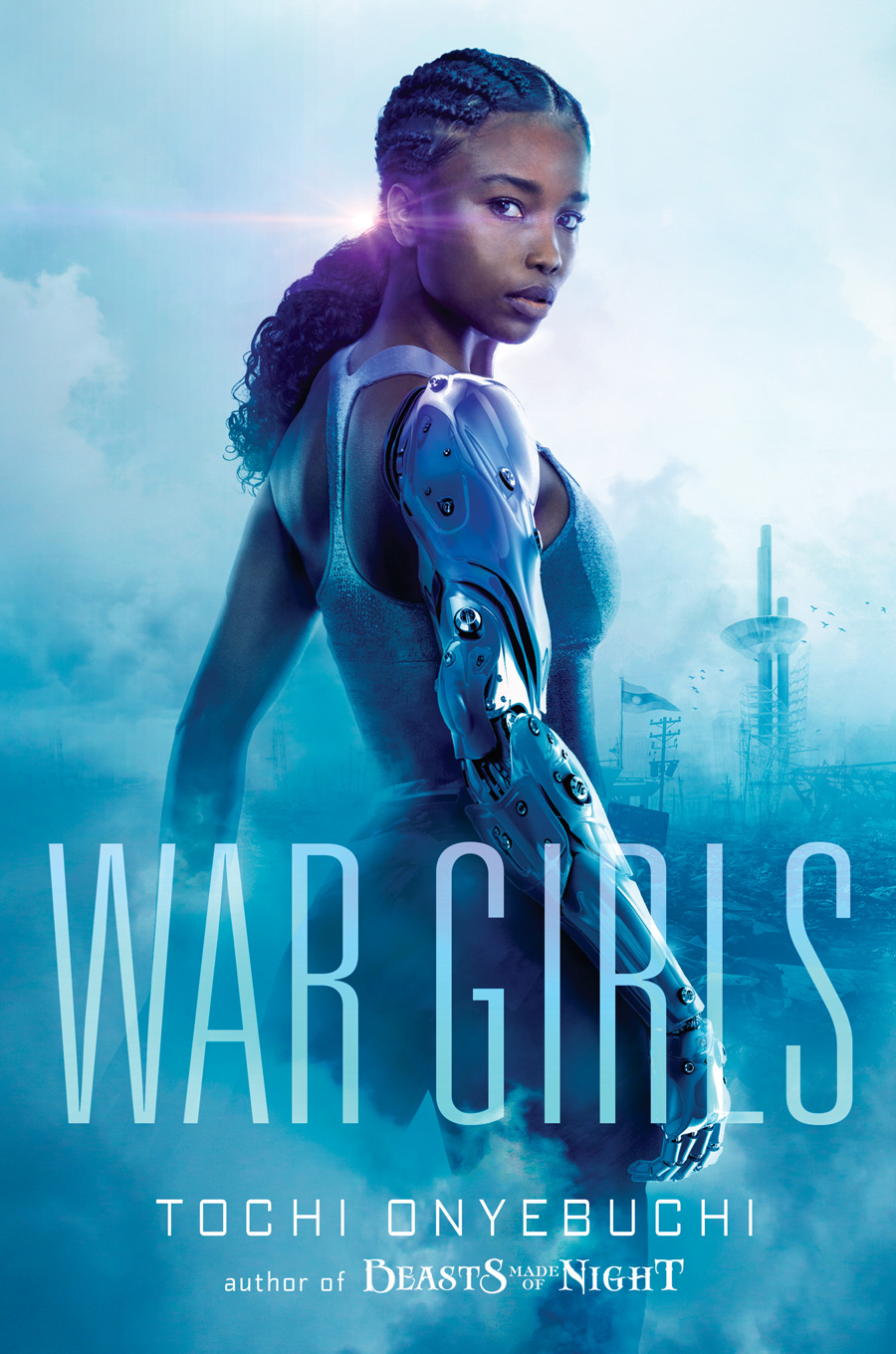 If you're looking for another pair of siblings to complement Zélie and her brother Tzain from Children of Blood and Bone, then sisters Onyii and Ify from War Girls have got you covered! Onyii and Ify's path mirrors that of Zélie and Tzain in many ways, as they fight to save their war-torn country… though Onyii and Ify wind up on opposite sides of the ongoing civil war and must find their way back to each other. The stakes are sky-high, and War Girls has all the immersive elements of Children of Blood and Bone with an added vibe of futuristic sci-fi, set 153 years from now!
The Belles by Dhonielle Clayton
What if Beauty were a commodity, only to be bestowed by a select group of girls with powers? So begins The Belles by Dhonielle Clayton, a fantasy dystopian series that questions what were to happen if those with magical powers were both revered and feared, much like the maji of Orïsha in Children of Blood and Bone. The Belles protagonist Camellia Beauregard wants to be the favorite—the Belle chosen by the Queen of Orléans to serve the royal family—but it's not long before she realizes that Orléans's beauty hides a rotten core. Camellia and Zélie would probably have a lot of notes to exchange on how to take down a corrupt and unjust monarchy…
If you're looking for an urban fantasy that's immersed in the same culture that inspired Children of Blood and Bone, then Akata Witch by Nnedi Okorafor is the book you should pick up! NYC-born Sunny Nwazue lives in Nigeria, where she soon discovers she has latent magical abilities. Sunny becomes thrust into the secret Leopard Society, and her quest to understand her magic will give you very strong Zélie vibes. Plus, just like Children of Blood and Bone, Akata Witch has also been optioned for film… so we may see both Sunny and Zélie on big screens one day!
A Blade So Black by L.L. McKinney
Another YA urban fantasy series that we'd strongly recommend is L.L. McKinney's Nightmare-Verse, beginning with A Blade So Black! It's a fantasy retelling of Alice in Wonderland that asks the question, what if Buffy the Vampire Slayer fell down the rabbit hole instead of Alice? Alice, the protagonist of A Blade So Black, must venture deeper into the realm of dark dreams known as Wonderland than she's ever gone before, in order to save her mentor after he's poisoned. We're not sure whether we'd prefer to take a vacation in Wonderland or Orïsha… but if you have a preference yourself, let us know!
In the upcoming Children of Virtue and Vengeance, Princess Amari Asiwaju must fight to reclaim her nation's throne. But what if the only way to do so were for her to face her family… in a battle to the death? That's where A River of Royal Blood comes in!
Just like Orïsha at the end of Children of Blood and Bone, EVERYONE has magick in the Queendom of Myre—but as we learn as A River of Royal Blood opens, the trick is learning how to use it. Princess Eva Killeen of Myre has failed miserably at that task, because her magick is that of blood and marrow, an ability so rare that no one can teach her how to use it. And Eva's running out of time because on her seventeenth birthday, she must kill her older sister, Princess Isa, to ascend to Myre's throne… or die trying. High-stakes sibling rivalry, anyone?
With everyone possessing magic, Myre is a vision of what Orïsha could become, though magic admittedly brings a horde of problems in both worlds! Eva demonstrates the same grit that Zélie faces on her journey to restore Orïsha's maji, and Eva is an awesome protagonist to root for. Who will survive: Eva or Raina? You'll have to read A River of Royal Blood to find out.
Looking for more magic? Check out some of our recent fantasy releases that need to be at the top of your TBR!