What's Happening
9 Places You Can Escape to Without Leaving the Comfort of Your Armchair
Summer is almost over, and if you haven't gotten a chance to go on vacation, don't fret. We've got a slew of armchair escapes that can help! Below is our guide to your next literary vacation.
To escape to the stormy Irish countryside, read…
Atmospheric and haunting, this gorgeous and twisty story about things gone missing is set in the Irish countryside in the summertime. It all starts at a summer bonfire, where a group of teenagers are brought together, but not one of them leaves the same. Told from three perspectives, Spellbook of the Lost and Found will captivate readers with the beautiful prose and intertwined stories.
For a mountain escape, read . . .
Steeped in ancient Chinese folklore, this fantasy from the author of Vampire Academy and Bloodlines is set among the treacherous cliffs above the valley of Beiguo. The heroine, Fei, lives in a remote village where no one has ever been able to hear. Can you imagine how breathtaking those mountain vistas must be in a world without sound?
For a Parisian romance, pick up a copy of . . .
Let's be real, who doesn't want to fall in head over heels in The City of Light? If you're craving a little amour with your trip abroad, this beloved novel Steph Perkins is just the ticket. When Anna gets shipped off to a boarding school in Paris unexpectedly, she's not too thrilled about leaving behind all her friends (not to mention her crush). But it's not long before she meets Etienne St. Clair, who's, you know, perfect—as French boys often are.
Bonus: If this doesn't satiate your craving for romantic intrigue and Eiffel Tower sightings, and re-watching Mary-Kate and Ashley's Passport to Paris just isn't going to cut it, extend your trip with Gayle Forman's Just One Day, and enjoy the extra swooning time. Ooh la la.
For some beachside relaxation, try . . .
Juniors by Kaui Hart Hemmings
Dreaming of sunshine, palm trees, and ocean as far as the eye can see? Us too. With Juniors, readers can break out their bikinis and snag a prime spot on Hawaii's sandy beaches. Protagonist Lea Lane, who is part Hawaiian, part Mainlander, is immersed in the world of Hawaii's wealthy upper crust when her mom lands a role on a TV series being filmed there.
Take a whirl through the Russian Empire with . . .
Tsarina by J. Nelle Patrick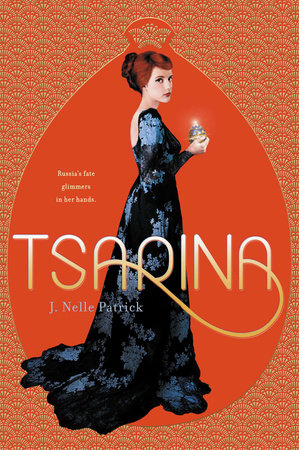 If Anastasia was one of your favorite movies (or still is, cause srsly, how great is it?) and you devour the drama of historical fiction, this is one train you don't want to miss. Tsarina reimagines the story of the fall of the Romanovs, imbuing it with magic and mysticism. In the novel, Natalya Kutepova and Alexei Romanov are in love, but she is not of royal blood, and with civil war on the horizon, nothing is certain. One day, Alexei confides to Natalya that the Rasputin left the Romanovs a secret, magical Fabergé egg that heals Alexei's hemophilia and protects the royal family from everything except the revolution. When the royal family is taken, the egg falls into the wrong hands—and Natalya must do everything in her power to retrieve it before the tides of history are changed forever.
For an African adventure, delve into
Everyone from John Green to Whoopi Goldberg is a fan of Akata Witch, affectionately dubbed "the Nigerian Harry Potter." Set (as you may have guessed) in Nigeria, the novel follows Sunny, an albino who discovers she has latent magical powers, and begins to study the world of magic and learn about her own abilities. But when she and her fellow students set out to stop a serial killer who also knows magic, their skills will be put to the test.
P.S. If one Harry Potter is enough for you, but you'd still like to visit Africa this winter, be sure to check out City of Saints & Thieves, an enthralling murder mystery set in Kenya.
Yearning for a good, old-fashioned road trip? Then hit the road with . . .
Mim Malone is not okay, but she does know how to get around. After being dragged from her home in Ohio to the "wastelands" of Mississippi to live with her dad, she discovers her mom isn't doing so hot back in Cleveland. So, she hops on a Greyhound and starts a thousand-mile journey back home—and along the way, takes several unexpected turns and meets a quirky cast of fellow travelers, as one does on epic road trips.
Or take a Cheryl Strayed-esque hike and read . . .
If you watched the Gilmore Girls revival, (spoiler alert), you know that Lorelai got to wear lots cute hiking gear. In The Distance from Me to You, McKenna Berney decides to take her own journey of self-discovery and hike the Appalachian Trail from Main to Georgia—even after her bff bails. Along the way, she meets Sam, a drop-out seeking some respite of his own. You can probably guess where we're going with this, right? Breathtaking romance + a high-stakes fight for survival = adventure of a lifetime.
And if all else fails—or maybe you just want to take a break from this PLANET—go galactic with . . .
Zodiac by Romina Russell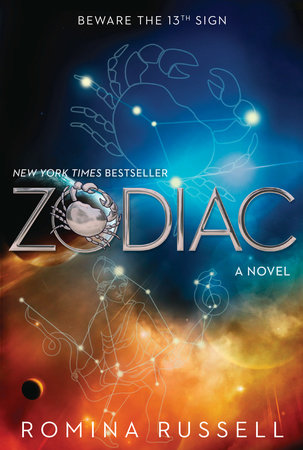 Journey into space with Romina Russel's Zodiac, set in a galaxy inspired by the astrological signs. 16-year-old Rho is shocked when she's suddenly made Gaurdian of House Cancer, but true to herself and her home, she accepts her new role as the leader of her people. But when a threat to the entire galaxy begins to emerge, Rho is the only one who can see it. Determined to warn the other Houses, she travels through the galaxy to spread the word—but few are willing to believe such a young and inexperienced Gaurdian, and no one seems to trust the word of someone outside their own sign.
And if you're not quite ready to come back down to Earth when you're done, fear not: Book 2, Wandering Star, and Book 3, Black Moon, are on sale now.