What's Happening
8 Award-Winning Books For Your Shelf
Since we're right in the thick of the film award season, we wanted to to roll out the red carpet and call out some of our favorite award-winning books that have taken home their own (figurative) trophies!
Want even more? See the WHOLE list of our award-winners here!
The story of Cassie's transformative year at the height of the Great Depression won the Newbery Medal in 1976, and we're celebrating its anniversary with the 40-year Anniversary Special Edition!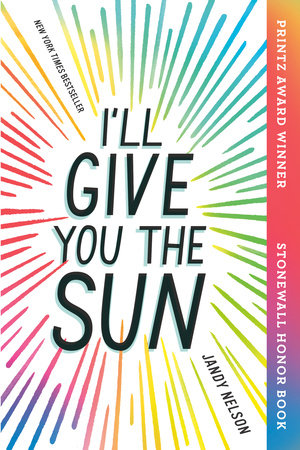 The heart-tugging relationship between twins Noah and Jude won so many hearts that it received the 2015 Printz Award!

As you can see from the cover bling, Jacqueline Woodson's telling of her childhood in verse is truly beloved: it won the National Book Award, the Coretta Scott King Award, and was a Newbery Honor book.
Popular by Maya Van Wagenen
John Green's debut novel about Miles Halter's whirlwind relationship with Alaska Young won the 2006 Printz Award.
Dolssa is a branded heretic on the run from the Church in medieval France and Botille is a matchmaker and tavern keeper prepared to hide her. Can they survive with only their wits to back them? Only this Prince honor book holds the answer…
The winner of the 1976 Newbery Medal follows sixteen heirs who received a challenge to figure out the secret of self-made millionaire Sam Westing.
17-year-old Jacob's journey to Amsterdam to find his grandfather's grave won the 2003 Printz Award.
Everything changes for Sara the summer her little brother Charlie disappears and she sets off to find him in this winner of the 1971 Newbery Medal.