Reading Recs
YA Books by Black Authors You Should Be Reading
From award winning icons such as Mildred D. Taylor to incredible debut voices such as Amanda Joy, here are some of the Black authors you should be reading.



"Candice Iloh's beautifully crafted narrative about family, belonging, sexuality, and telling our deepest truths in order to be whole is at once immensely readable and ultimately healing."—Jacqueline Woodson, New York Times Bestselling Author of Brown Girl Dreaming
"An essential—and emotionally gripping and masterfully written and compulsively readable—addition to the coming-of-age canon."—Nic Stone, New York Times Bestselling Author of Dear Martin
"This is a story about the sometimes toxic and heavy expectations set onthe backs of first-generation children, the pressures woven into the familydynamic, culturally and socially. About childhood secrets with sharp teeth. And ultimately, about a liberation that taunts every young person." —Jason Reynolds, New York Times Bestselling Author of Long Way Down

In this powerful and hopeful account, arts writer, curator, and activist Kimberly Drew reminds us that the art world has space not just for the elite, but for everyone.
Pocket Change Collective is a series of small books with big ideas from today's leading activists and artists. In this installment, arts writer and co-editor of Black Futures Kimberly Drew shows us that art and protest are inextricably linked. Drawing on her personal experience through art toward activism, Drew challenges us to create space for the change that we want to see in the world. Because there really is so much more space than we think.



When Wesley Boone writes a poem for his high school English class, some of his classmates clamor to read their poems aloud too. Soon they're having weekly poetry sessions and, one by one, the eighteen students are opening up and taking on the risky challenge of self-revelation. There's Lupe Alvarin, desperate to have a baby so she will feel loved. Raynard Patterson, hiding a secret behind his silence. Porscha Johnson, needing an outlet for her anger after her mother OD's. Through the poetry they share and narratives in which they reveal their most intimate thoughts about themselves and one another, their words and lives show what lies beneath the skin, behind the eyes, beyond the masquerade.

WAR GIRLS by Tochi Onyebuchi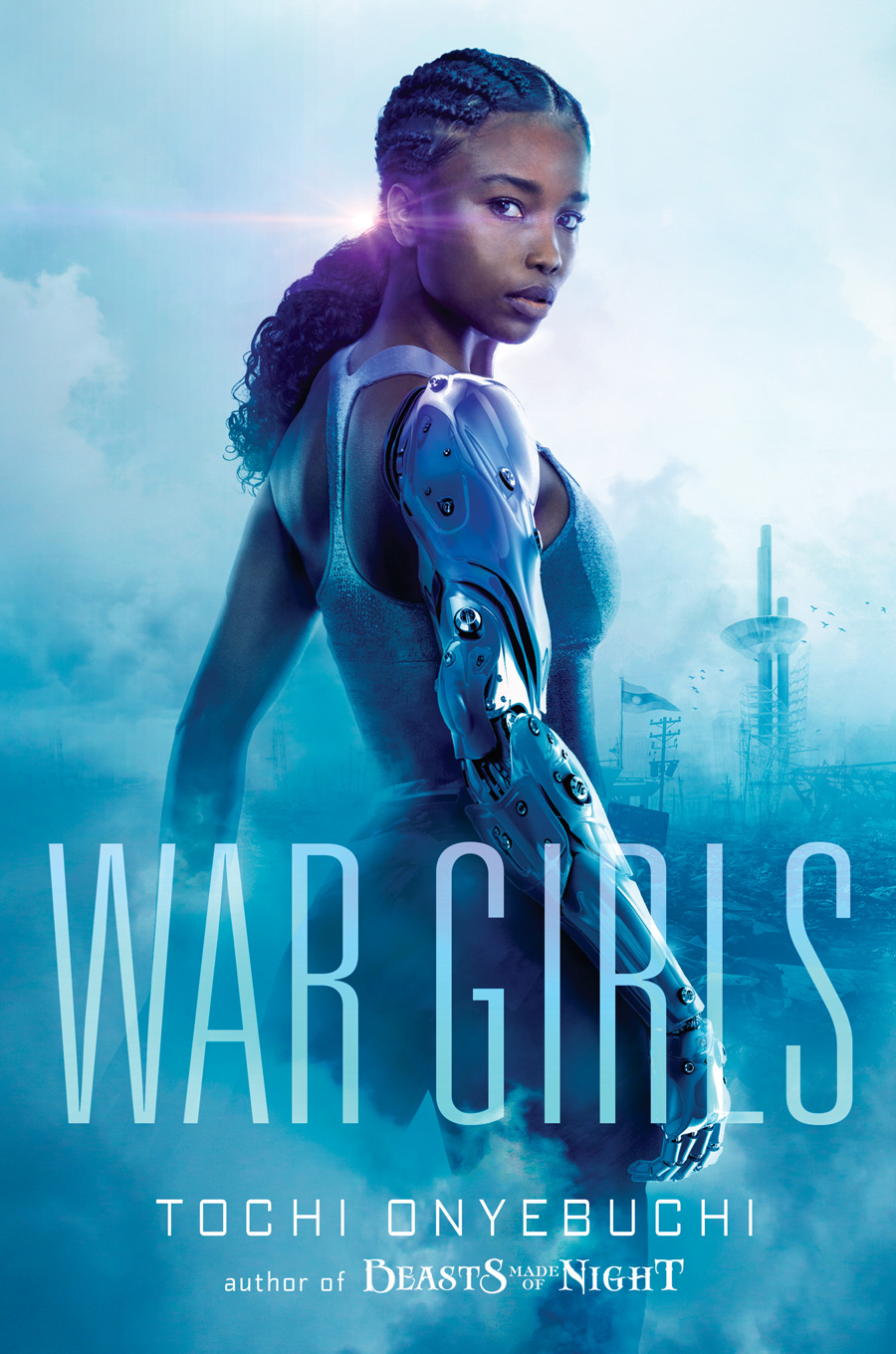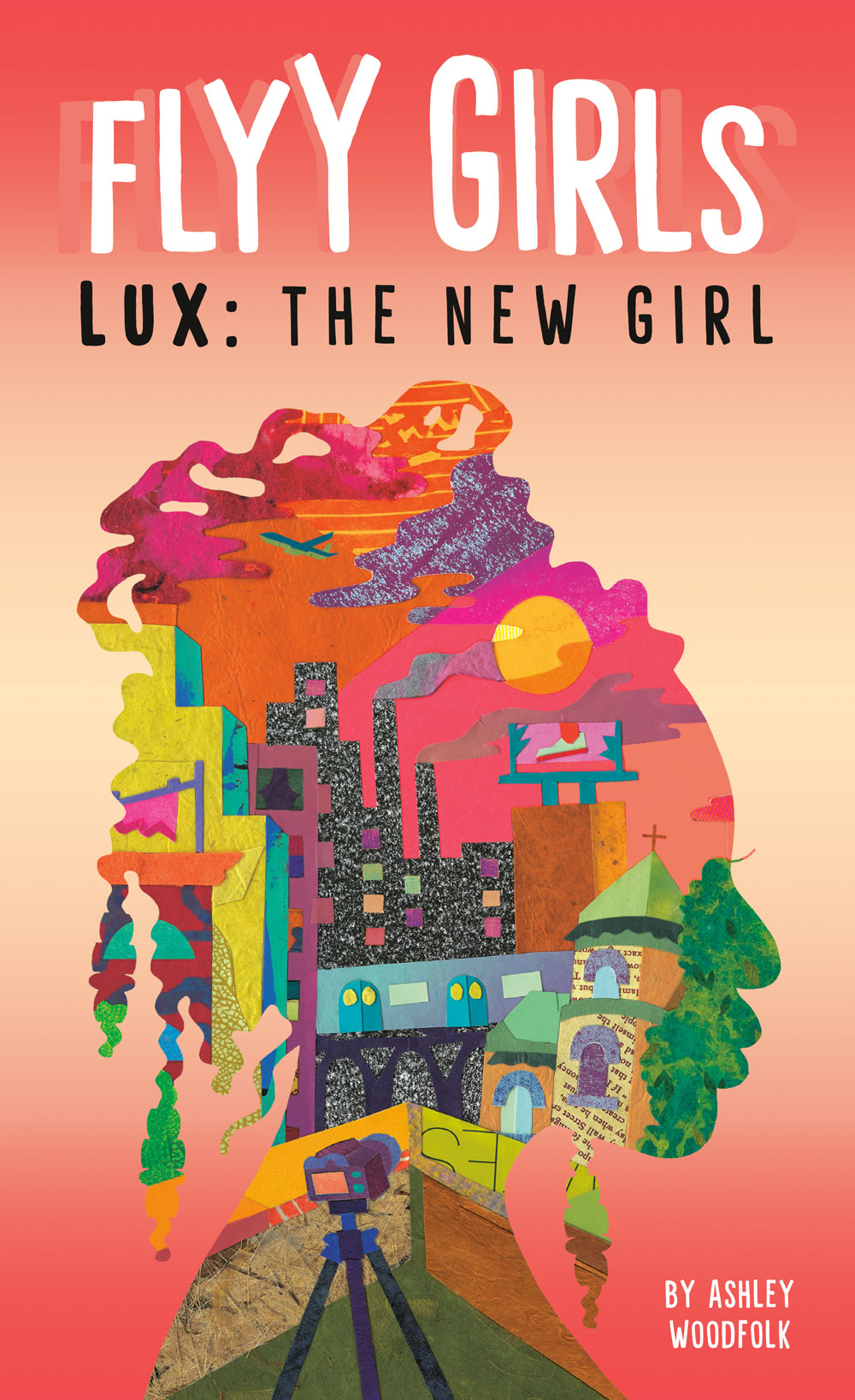 Meet the Flyy Girls. The group of girls who seem like they can get away with anything. Veteran author Ashley Woodfolk pens a gorgeous and dynamic series of four Harlem highschoolers, each facing a crossroads of friendship, family, and love.
About the book: Lux Lawson is on a spree. Ever since her dad left, she's been kicked out of every school that would take her, and this is her last chance: Harlem's Augusta Savage School of the Arts. If this doesn't work, Lux is off to military school, no questions asked. That means no more acting out, no more fights, and definitely no boyfriends. Focus on her photography, and make nice friends. That's the deal.
Enter the Flyy Girls, three students who have it all together. The type of girls Lux needs to be friends with to stay out of trouble. And after charming her way into the group, Lux feels she's on the right track. But every group has their secrets, including Lux. And when the past starts catching up with her, can she keep her place as a Flyy Girl?
Meet the Flyy Girls. The group of girls who seem like they can get away with anything. Veteran author Ashley Woodfolk pens a gorgeous and dynamic series of four Harlem highschoolers, each facing a crossroads of friendship, family, and love.
About the book: Micah Dupree had always liked being the "good girl." She was happy painting, going to church, and acing her school projects. After all, she had a perfect older brother to live up to. But when he unexpectedly dies, Micah's world is turned upside-down. With her anxiety growing, a serious boyfriend in the picture, and new feelings emerging, Micah begins to question what being the "good girl" really means…and if it's worth it, anyway.


As told to Elspeth Leacock and Susan Buckley

A lyrical story of star-crossed love perfect for readers of The Hate U Give, by National Ambassador for Children's Literature Jacqueline Woodson–now celebrating its twentieth anniversary, and including a new preface by the author
Jeremiah feels good inside his own skin. That is, when he's in his own Brooklyn neighborhood. But now he's going to be attending a fancy prep school in Manhattan, and black teenage boys don't exactly fit in there. So it's a surprise when he meets Ellie the first week of school. In one frozen moment their eyes lock, and after that they know they fit together–even though she's Jewish and he's black. Their worlds are so different, but to them that's not what matters. Too bad the rest of the world has to get in their way.

Hurricane Katrina took her mother and granmother. And even though Laurel Daneau has moves on to a new life–one that includes a new best friend, a spot on the cheerleading squad, and dating the co-captain of the football team–she can't get past the pain of that loss. Then her new boyfriend introduces her to meth, and Laurel is instantly seduced by its spell, the way it erases, even if only temporarily, her memories. Soon Laurel is completely hooked, a shell of her former self, desperate to be whole again, but lacking the strength to break free. But with the help of a new friend–and the loyalty of an old one–she is able to rewrite her own story and move on with her own life.
Dear One by Jacqueline Woodson

An intriguing look at teen pregnancy from a three-time Newbery Honor winning author

Feni is furious when she finds out that her mother has agreed to take a fifteen-year-old pregnant girl into their home until her baby is born. What kind of girl would let herself get into so much trouble? How can Feni live under the same roof as someone like that? Her worst fears are confirmed when Rebecca arrives: she is mean, bossy, and uneducated. Feni decided she will have nothing to do with her. But it's hard not to be curious about a girl so close to her own age who seems so different…
A lyrical coming-of-age story from a three-time Newbery Honor winning author
Thirteen-year-old Staggerlee used to be called Evangeline, but she took on a fiercer name. She's always been different–set apart by the tragic deaths of her grandparents in an anti-civil rights bombing, by her parents' interracial marriage, and by her family's retreat from the world. This summer she has a new reason to feel set apart–her confused longing for her friend Hazel. When cousin Trout comes to stay, she gives Staggerlee a first glimpse of her possible future selves and the world beyond childhood.
Twelve-year-old Marie is a leader among the popular black girls in Chauncey, Ohio, a prosperous black suburb. She isn't looking for a friend when Lena Bright, a white girl, appears in school. Yet they are drawn to each other because both have lost their mothers. And they know how to keep a secret. For Lena has a secret that is terrifying, and she's desperate to protect herself and her younger sister from their father. Marie must decide whether she can help Lena by keeping her secret… or by telling it.
Lena by Jacqueline Woodson

At the end of I Hadn't Meant to Tell You This, Lena and her younger sister, Dion, set off on their own, desperate to escape their abusive father. Disguised as boys, they hitchhike along, traveling in search of their mother's relatives. They don't know what they will find, or who they can trust along the way, but they do know that they can't afford to make even one single mistake. Dramatic and moving, this is a heart-wrenching story of two young girls in search of a place to call home.

Affectionately dubbed "the Nigerian Harry Potter," Akata Witch weaves together a heart-pounding tale of magic, mystery, and finding one's place in the world. Perfect for fans of Children of Blood and Bone.
Sunny Nwazue lives in Nigeria, but she was born in New York City. Her features are West African, but she's albino. She's a terrific athlete, but can't go out into the sun to play soccer. There seems to be no place where she fits in. And then she discovers something amazing—she is a "free agent" with latent magical power. And she has a lot of catching up to do.
Soon she's part of a quartet of magic students, studying the visible and invisible, learning to change reality. But as she's finding her footing, Sunny and her friends are asked by the magical authorities to help track down a career criminal who knows magic, too. Will their training be enough to help them combat a threat whose powers greatly outnumber theirs?
World Fantasy Award-winning author Nnedi Okorafor blends magic and adventure to create a lush world.


Black Panther meets Nnedi Okorafor's Akata Witch in Beasts Made of Night, the first book in an epic fantasy duology.
In the walled city of Kos, corrupt mages can magically call forth sin from a sinner in the form of sin-beasts—lethal creatures spawned from feelings of guilt. Taj is the most talented of the aki, young sin-eaters indentured by the mages to slay the sin-beasts. But Taj's livelihood comes at a terrible cost. When he kills a sin-beast, a tattoo of the beast appears on his skin while the guilt of committing the sin appears on his mind. Most aki are driven mad by the process, but Taj is cocky and desperate to provide for his family.
When Taj is called to eat a sin of a member of the royal family, he's suddenly thrust into the center of a dark conspiracy to destroy Kos. Now Taj must fight to save the princess that he loves—and his own life.
Debut author Tochi Onyebuchi delivers an unforgettable series opener that powerfully explores the true meaning of justice and guilt. Packed with dark magic and thrilling action, Beasts Made of Night is a gritty Nigerian-influenced fantasy perfect for fans of Paolo Bacigalupi and Nnedi Okorafor.


Flygirl by Sherri L. Smith

All Ida Mae Jones wants to do is fly. Her daddy was a pilot, and years after his death she feels closest to him when she's in the air. But as a young black woman in 1940s Louisiana, she knows the sky is off limits to her, until America enters World War II, and the Army forms the WASP-Women Airforce Service Pilots. Ida has a chance to fulfill her dream if she's willing to use her light skin to pass as a white girl. She wants to fly more than anything, but Ida soon learns that denying one's self and family is a heavy burden, and ultimately it's not what you do but who you are that's most important.
Orleans by Sherri L. Smith
Pasadena by Sherri L. Smith
A powerful and thought-provoking Civil Rights era memoir from one of America's most celebrated poets.
Looking back on her childhood in the 1950s, Newbery Honor winner and National Book Award finalist Marilyn Nelson tells the story of her development as an artist and young woman through fifty eye-opening poems. Readers are given an intimate portrait of her growing self-awareness and artistic inspiration along with a larger view of the world around her: racial tensions, the Cold War era, and the first stirrings of the feminist movement.
A first-person account of African-American history, this is a book to study, discuss, and treasure.
This riveting novel in verse, perfect for fans of Jacqueline Woodson and Toni Morrison, explores American history and race through the eyes of a teenage boy embracing his newfound identity

Connor's grandmother leaves his dad a letter when she dies, and the letter's confession shakes their tight-knit Italian-American family: The man who raised Dad is not his birth father.
But the only clues to this birth father's identity are a class ring and a pair of pilot's wings. And so Connor takes it upon himself to investigate—a pursuit that becomes even more pressing when Dad is hospitalized after a stroke. What Connor discovers will lead him and his father to a new, richer understanding of race, identity, and each other.
A gripping story of survival and the razor's-edge difference between perfect cruelty and perfect love.

"This isn't meant to be a confession. Not in any spiritual sense of the word. Yes, I'm in jail at the moment. I imagine I'll be here for a long time, considering. But I'm not writing this down for absolution and I'm not seeking forgiveness, not even from myself. Because I'm not sorry for what I did to Rose. I'm just not. Not for any of it."
Ben Gibson is many things, but he's not sorry and he's not a liar. He will tell you exactly about what happened on what started as a simple school camping trip in the mountains. About who lived and who died. About who killed and who had the best of intentions. But he's going to tell you in his own time. Because after what happened on that mountain, time is the one thing he has plenty of.

Smart, dark, and twisty, When I Am Through With You will leave readers wondering what it really means to do the right thing.
Sylvia is shocked and confused when she is asked to be one of the first black students to attend Central High School, which is scheduled to be integrated in the fall of 1957, whether people like it or not. Before Sylvia makes her final decision, smoldering racial tension in the town ignites into flame. When the smoke clears, she sees clearly that nothing is going to stop the change from coming. It is up to her generation to make it happen, in as many different ways as there are colors in the world.
Thirteen-year-old Butterball takes readers on a journey through the moments that made him into the playground bully he is today. Loosely inspired by 50 Cent's own adolescence and written with his teenage son in mind, Playground received wide critical praise–and is now poised to become a perennial classic.
Coming soon…
There are only three things that matter to Noelle Lee: her family, school, and the cello. She doesn't care if people see her as selfish or mean because she knows she has her priorities in order. That's why when her dad loses his job, Noelle doesn't hesitate to work more hours at her grandparents' restaurant. Seeing her girls and dealing with her ex-boyfriend have to take a backseat so she can help her family and prepare for her school's fall showcase. But things get more complicated when Noelle realizes she can't stop thinking about Tobyn, one of the other Flyy Girls. With her bad attitude getting even worse, Noelle starts to wonder if working hard even matters, especially if she can't keep her life from falling apart around her.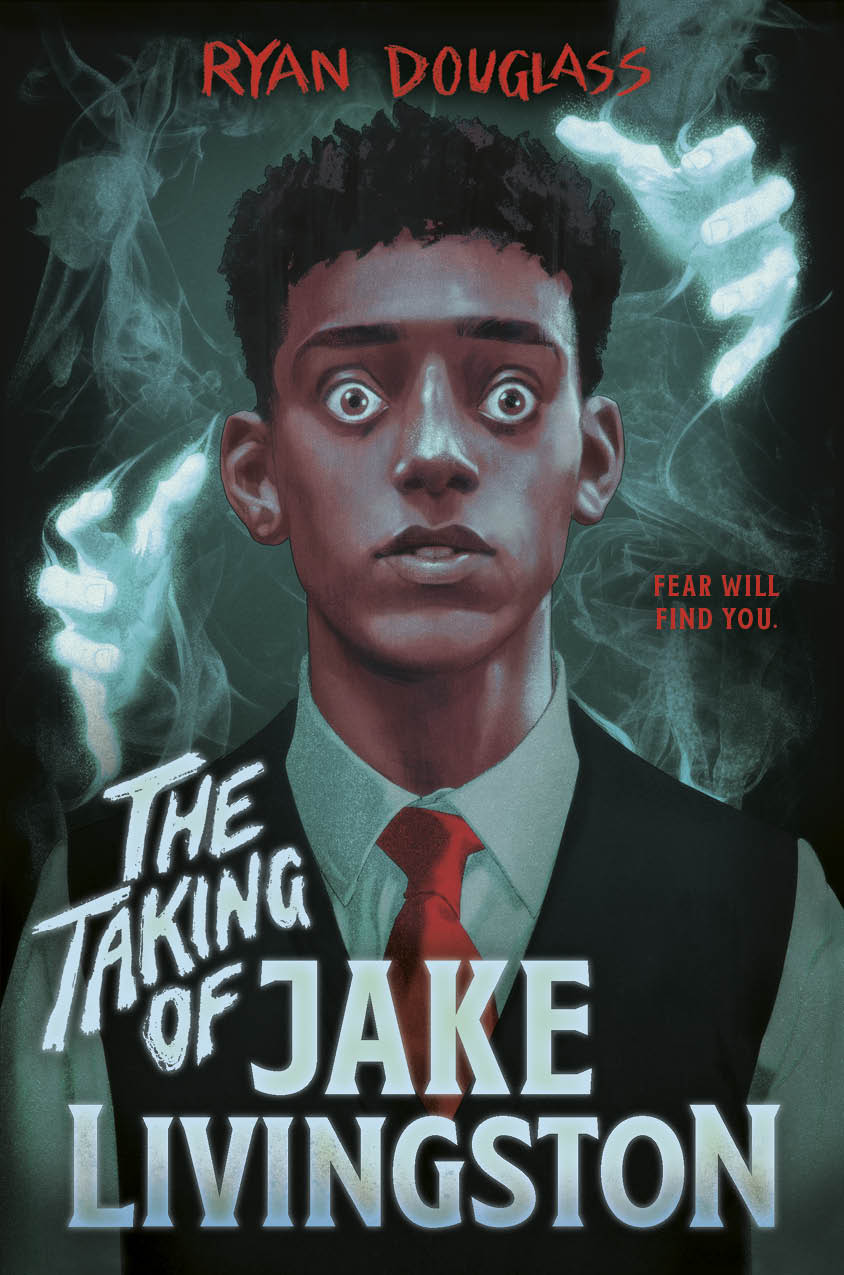 Tobyn Wolfe knows she's destined to be a rock star. She sings, she dances, and she's got that "It" factor. Her dreams are even closer within her reach when she meets Maybe Someday–an incredible all-female band–during a night out with her older sister, Devyn. Joining their band would be the perfect way to show off her amazing vocals. It's too bad her mom can't see this. She wants Tobyn to go to college and become a serious musician, not follow in Devyn's footsteps and wind up a struggling artist. Can Tobyn prove to her mom that she knows what's best, or will her dreams end up becoming a horrible nightmare?
The Hill We Climb by Amanda Gorman – Coming 9/21/21!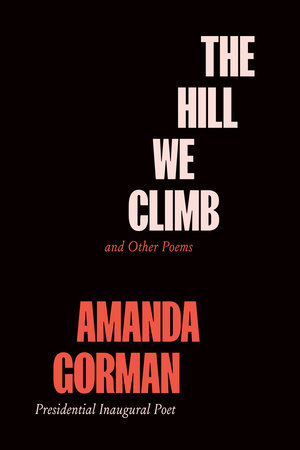 A collection of poetry by presidential inaugural poet Amanda Gorman
Including "The Hill We Climb," the stirring poem read at the inauguration of the 46th President of the United States, Joe Biden, this collection of the same name reveals an energizing and unforgettable new voice in America poetry.
Beasts of Prey by Ayana Gray – Coming 9/28/21!