What's Happening
Books That Aren't Afraid to Go There
Sometimes it's easy to think YA books are all light and fluffy. It's easy to forget that The Outsiders, arguably a YA genre instigator for a lot of the books we know and love today, wasn't all that light and fluffy at all, and that YA books have been providing windows and mirrors for teens dealing with all sorts of topics since YA came to be, ranging from the fantastically wild to the emotionally heavy. So, here are a few of those books that aren't afraid to go there.
A dead father, an abusive stepmother, a best friend who turns tricks, and a search for a missing birth mother – Rosie Girl was never going to pull any punches. And the plot twist? Yeah. It went there.
Taj is a sin-eater, an indentured aki, who slays sin-beasts for those who are corrupt and can pay others to take on their guilt. A fantastic magical world, a conspiracy to destroy his city, and a fight to save the princess he loves – Beasts Made of Night goes there even before you factor in all the powerful commentary on guilt and justice. The sequel to this compelling series, Crown of Thunder is no exception to the goes-there rule.
Okay, being that Forest of a Thousand Lanterns is a retelling of the Evil Queen, it's safe to assume this one isn't light and fluffy to begin with. Add in Xifeng's dark journey to the throne and you've got a fairytale that really went there.
Julie Dao went there again, guys. She went there x2.
Considering The Merciless is basically Mean Girls meets The Exorcist…well, come on. You always knew this book was going to go there.
The New York Times probably put it best when they wrote, "The Outsiders transformed young-adult fiction from a genre mostly about prom queens, football players and high school crushes to one that portrayed a darker, truer world."
Basically, The Outsiders is, in a lot of ways, the first YA book that went there, and we still love it today.
The Valiant doesn't shy away from anything. This feminist fantasy full of epic battles and betrayal goes there only a few chapters in, and stays there. We expect nothing less of the third and final installment, The Triumphant, coming in February of 2019!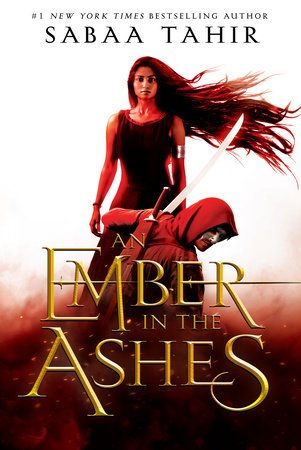 Think the Hunger Games was harsh? In Sabaa Tahir's An Ember in the Ashes, defying the Emperor means Game of Thrones-level retribution.
We've all fallen for that swoony love interest in our favorite YA series at some point. But what if it just so happened that that swoony love interest had some less-than-redeeming qualities? You know, the take-over-the-world-and-control-everyone type. Yeah, it goes there.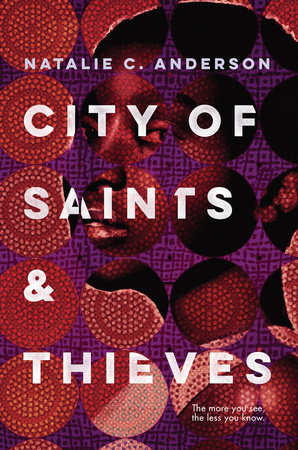 A thrilling quest for revenge set in Kenya, City of Saints & Thieves is one captivating twist after another as Tina determines just how far she'll go to get vengeance for her mother's death.
A brilliant coming-of-age story, Grasshopper Jungle tackles the struggles of recession-era small-town America. And also, the struggles of facing an unstoppable army of hungry, six-foot-tall praying mantises.
Author Stephanie Kuehn has a doctorate in psychology, so when we call this a twisty psychological thriller, you know we mean business. A group of teens from a dead-end town going camping for a weekend is a recipe for trouble, but when you add in a suspicious group of fellow campers, a loaded gun, and the wrath of Mother Nature…well, you'll just have to find out what happened from Ben, who has plenty of time to tell the story—from his jail cell.