Movies and TV
Books to add to your summer TBR ASAP
If you are COUNTING. DOWN. THE. DAYS. until summer then you're not alone, and we've got some reads you should add to your summer TBR asap.
If I'm Being Honest by Austin Siegemund-Broka and Emily Wibberley
This is THE SUMMER READ. If you're packing up to go to the beach, you had best make sure you've packed this one too.
Mean Girls meets The Taming of the Shrew in this romantic follow-up to Always Never Yours
High school senior Cameron Bright's reputation can be summed up in one word: bitch. It's no surprise she's queen bee at her private L.A. high school—she's beautiful, talented, and notorious for her cutting and brutal honesty. So when she puts her foot in her mouth in front of her crush, Andrew, she fears she may have lost him for good.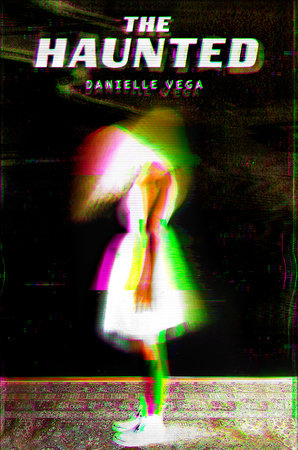 You know how we said If I'm Being Honest is THE SUMMER READ? Well this is THE SUMMER NIGHTS READ. After scaring us silly with her Merciless series, Danielle Vega is back to tell ghost stories that will keep us up at night with The Haunted! This is a read-with-the-lights-ON-book.
Hendricks Becker-O'Malley is new in town, and she's bringing baggage with her. With a dark and wild past, Hendricks doesn't think the small town her parents moved her to has much to offer her in terms of excitement. She plans on laying low, but when she's suddenly welcomed into the popular crowd at school, things don't go as expected.
Girls, who run the world? GIRLS! And this Social Network meets The Bold Type story of three girls who get their dream tech internship at a Silicon Valley start up will have you fist pumping with pride all summer!
This summer Silicon Valley is a girls' club.
Three thousand applicants. An acceptance rate of two percent. A dream internship for the winning team. ValleyStart is the most prestigious high school tech incubator competition in the country. Lucy Katz, Maddie Li, and Delia Meyer have secured their spots. And they've come to win. Meet the Screen Queens.
Get in line behind us, because this is going to be MAGNIFICENT!!!!
Set in modern-day Seoul and based on Korean mythology. A girl who must kill to survive falls in love with a boy after she rescues him from a goblin, changing the course of her immortal life.
The CUTEST summer read. This book is Love, Simon levels of adorable. And just so you know we're all on the same adorable page, Becky Albertalli, author of Simon vs. the Homo Sapiens Agenda, says, "I'm wrecked with love for this funny, joyful, bighearted book."
Set in a decrepit-yet-beloved local amusement park, Jennifer Dugan's sparkling debut coming-of-age romance stars a princess, a pirate, a hot dog, and a carousel operator who find love–and themselves–in unexpected people and unforgettable places.
BLACK MIRROR IS COMING BACK AND THIS IS THE PERFECT READ FOR IT. The instantly beloved Arvin Ahmadi is back and this time he's changing up the game with a tech thriller that still resonates with his contemporary heart and soul!
For seventeen-year-old Opal Hopper, code is magic. She builds entire worlds from scratch: Mars craters, shimmering lakes, any virtual experience her heart desires. 
But she can't code her dad back into her life. When he disappeared after her tenth birthday, leaving only a cryptic note, Opal tried desperately to find him. And when he never turned up, she enrolled at a boarding school for technical prodigies and tried to forget.
Until now. Because WAVE, the world's biggest virtual reality platform, has announced a contest where the winner gets to meet its billionaire founder. The same billionaire who worked closely with Opal's dad. The one she always believed might know where he went. The one who maybe even murdered him.
A stunning, gutting, deeply hopeful YA novel about love and loss and living with mental illness, from an exceptional new voice, for sure one you'll want on that summer tbr.
Biz knows how to float. But after what happens on the beach–first in the ocean, and then in the sand–the tethers that hold Biz steady come undone. Dad disappears and, with him, all comfort. It might be easier, better, sweeter to float all the way away? Or maybe stay a little longer, find her father, bring him back to her. Or maybe–maybe maybe maybe–there's a third way Biz just can't see yet.

This book has been buzzing all year and if you haven't read it yet, you had best make sure it is on the TOP of that summer TBR.
Seventeen-year-old Keralie Corrington may seem harmless, but she's, in fact, one of Quadara's most skilled thieves and a liar. Varin, on the other hand, is an honest, upstanding citizen of Quadara's most enlightened region, Eonia. He runs afoul of Keralie when she steals a package from him, putting his life in danger. When Varin attempts to retrieve the package, he and Keralie both find themselves entangled in a conspiracy that leaves all four of Quadara's queens dead.
This is another contemporary must-read this summer..
The Art of Breaking Things by Laura Sibson is the stunning story of one girl who embraces the power of her voice: rules are meant to be broken and she won't stay silent. With the help of her best friend and the only boy she's ever trusted, Skye might just find the courage she needs to let her art speak for her when she's out of words. After years of hiding her past, she must become her own best ally.
If The Handmaid's Tale meets Matched sounds like the book for you, then have you meet The Virtue of Sin?!
Miriam lives in New Jerusalem, a haven in the desert far away from the sins and depravity of the outside world. Within the gates of New Jerusalem, and under the eye of its founder and leader, Daniel, Miriam knows she is safe. Cared for. Even if she's forced, as a girl, to quiet her tongue when she has thoughts she wants to share, Miriam knows that New Jerusalem is a far better life than any alternative. So when God calls for a Matrimony, she's thrilled; she knows that Caleb, the boy she loves, will choose her to be his wife and they can finally start their life together.
But when the ceremony goes wrong and Miriam winds up with someone else, she can no longer keep quiet. For the first time, Miriam begins to question not only the rules that Daniel has set in place, but also what it is she believes in, and where she truly belongs.
We're getting serious The Greatest Showman vibes from this book and WE'RE LOVIN' IT.
A stunning, multigenerational story about two teenagers: Victoria, who joins the circus in 1965, and her granddaughter, Callie, who leaves the circus fifty years later. Across generations, Victoria and Callie embrace the challenges of starting over, letting go, and finding new families in unexpected places.
If you're still rewatching Sabrina on Netflix this is the THE WITCHY YA for you to hold you over until October and all the Halloween vibes it brings is here!
The contemporary fantasy features a teen witch living in modern-day Salem who discovers that the tension with her ex-girlfriend doesn't much matter when there's a Blood Witch on the loose. To stop the attacks and score a second date with the new girl in town, she must uncover who's causing the deadly fires before her coven is destroyed.