What's Happening
9 Books That Make Great Gift Ideas For Mother's Day
Mother's Day is right around the corner, and we know that gift lists for moms are running rampant everywhere. But the best thing about giving books is that you give an experience, too. So we rounded up some of our favorite heartfelt, historical, and humorous books that make great gift ideas for Mother's Day.
For a mom that you'd love/hate to take a roadtrip with
In this debut novel from Dana Schwartz (the bitingly funny mind behind the @GuyInYourMFA and @DystopianYA twitter feeds), seventeen-year-old artist Nora Holmes's travel plans are upended when her mom abruptly decides to join her on her summer trip across Europe. A perfect read for fans of Gilmore Girls, And We're Off is filled with classic coming-of-age drama, an irresistible mother/daughter dynamic, and a swoon-worthy summer romance.

For moms who love untold histories.
Master storyteller Ruta Sepetys once again shines light into one of history's darkest corners in this epic, heart-wrenching novel about identity, unforgettable love, repercussions of war, and the hidden violence of silence–inspired by the true postwar struggles of Spain. This one is perfect if your mom loves to dig into untold history!
For moms who love thinking about the true meaning of family.
When Mia loses her family in a car accident that barely spares her life, she must decide between fighting and letting go. It's a heartbreaking, beautiful book about the power of love and the choices we make. Plus, when mom's done reading, you can both snuggle up on the couch and watch the If I Stay movie together.
For moms looking for a fun, flirty (but not too flirty) escape to Paris.
Sure, you'd love to take Mom to the City of Light, but we're all on a budget here. Thankfully, there are books. In this delightful, charming romance, Anna's not too thrilled when her father unexpectedly ships her off to boarding school in Paris – until she meets Etienne St. Clair, the perfect boy, who turns her world upside down. Everyone who reads this book falls in love with it–Mom will be no exception.
(Psst…if Mom loves Anna and the French Kiss, you will probably want to steer her towards its companion novels: Lola and the Boy Next Door and Isla and the Happily Ever After.)
For moms who love a great historical thriller.
The Passion of Dolssa is total fodder for moms who love the History Channel. It has heretics, mystery, lover's trysts, and a girl who's running for her life in Medieval France. Through it all, Dolssa's secrets and Botille's good intentions could destroy the entire country. Their story is so dangerous that, as Botille writes, "I must write this account, and when I have finished, I will burn it." Bonus: the cover's so beautiful, you won't have to wrap it.
For moms who love Harper Lee.
Brilliantly crafted, Wolf Hollow is a haunting tale of America at a crossroads after WWII and a time when one girl's resilience and strength help to illuminate the darkest corners of our history. Did Mom love To Kill a Mockingbird? This is the perfect read for her.
For moms who gravitate toward books with shiny awards medals on the cover.
I'll Give You the Sun has won a ton of awards and accolades, and it's easy to see why: it's like watching someone sculpt the David right in front of you – awe-inspiring. This complicated story of a broken family learning how to trust each other again will leave mom breathless and teary and laughing—often all at once.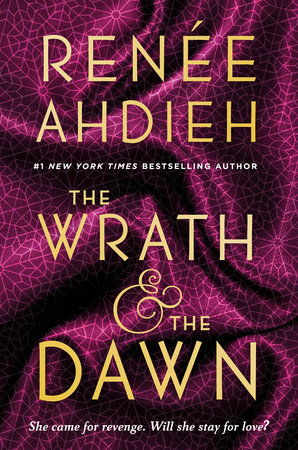 For moms who have been reading romance novels since before you were born.
This #1 New York Times bestselling novel is a favorite of romance readers and YA lovers alike. An epic retelling of Arabian Nights, The Wrath and the Dawn follows clever Shahrzad as she bravely enters into a marriage with the eighteen-year-old Caliph (a.k.a. King) of Khorasan–a young man who takes a bride every night, and has her executed every morning. Shazi plans to take revenge on Khalid for the deaths of her best friend and countless others–she does not plan to fall in love with him. But Khalid is not a monster, and his murders are not madness–they are the only thing standing between Khorasan and the devastating effects of a brutal curse. This love story will keep Mom on the edge of her seat.
For moms who might love their books more than you. (But that's okay–you totally get it.)
Has a historical fiction novel EVER made you feel like your heart was too small to contain an ocean of emotion the way Between Shades of Gray did? Probably not. But that's why you've got to put this one on a big-hearted Mom's bookshelf ASAP.