What's Happening
Halloween may be over, but these 4 books will leave you thoroughly creeped out
We love a good Halloween spook, but the best ones are the scares that last year round, and these top 4 reads will probably be keeping us creeped out well into 2020…
BY. FAR. One of the CREEPIEST reads of 2019. Rules for Vanishing is a chilling combination of The Blair Witch Project and Stranger Things in a world of magical realism that will leave you thoroughly freaked out. This book follows the twisty, multi-media story of a missing high school student, and the dark road her sister and friends will walk to retrieve her…if Lucy doesn't find her first.
About the book: Once a year, a road appears in the forest. And at the end of it, the ghost of Lucy Gallows beckons. Lucy's game isn't for the faint of heart. If you win, you escape with your life. But if you lose….Sara's sister disappeared one year ago–and only Sara knows where she is. Becca went to find the ghost of Lucy Gallows and is trapped on the road that leads to her. In the sleepy town of Briar Glen, Lucy's road is nothing more than local lore. But Sara knows it's real, and she's going to find it.

This book will leave you with chills. Dark and deeply haunting, We Speak in Storms is the perfect read if you want a little more depth to your scary. We're talking secrets, ghosts, and a traumatic event that seems to be reoccurring every fifty years in the same town.
About the book: It's been more than 50 years since a tornado tore through a drive-in movie theater in tiny Mercer, Illinois, leaving dozens of teens — a whole generation of Mercerites — dead in its wake. So when another tornado touches down in the exact same spot on the anniversary of this small-town tragedy, the town is shaken. For Brenna Ortiz, Joshua Calloway, and Callie Keller, the apprehension is more than just a feeling. Though they seem to share nothing more than a struggle to belong, the teens' paths continue to intersect, bringing them together when they least expect it, and perhaps, when they need it most. Both the living and the dead have secrets and unresolved problems, but they may be able to find peace and move forward–if only they work together.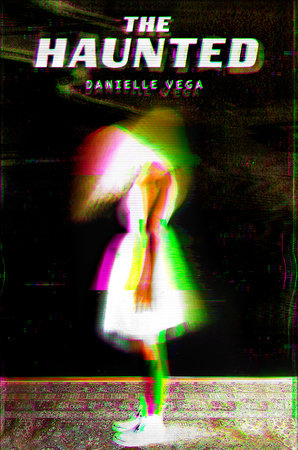 You can't talk about creepy reads without at least one classic haunted house, and The Haunted definitely is that. And if you're looking for a quick dose of scary, check out author Danielle Vega's Spooky Hour series, in which she tells true scary stories sent in by readers.
About the book: Clean slate. That's what Hendricks Becker-O'Malley's parents said when they moved their family to the tiny town of Drearfield, New York. Hendricks wants to lay low and forget her dark, traumatic past. Forget him. But things don't go as planned.
This is the perfect up-all-night thriller if you loved One of Us Is Lying! If you're in for all the dark turns and twisty lies, make sure you keep this one on your list going into 2020.
About the book: Zahra Gaines is missing.
After three long years away, Ruthie Hayden arrives in her hometown of Anchorage, Alaska to this devastating news. Zahra was Ruthie's best friend–the only person who ever really understood her–and she vows to do whatever it takes to find her.
Zahra vanished from a party just days before Ruthie's return, but the more people she talks to, the more she realizes that the Zahra she knew disappeared long before that fateful night. Gone is the whimsical, artistic girl who loved books and knew Ruthie's every secret. In her place is an athlete, a partier, a girl with secrets of her own. Darker still are the rumors that something happened to Zahra while Ruthie was gone, something that changed her forever…
As Ruthie desperately tries to piece together the truth, she falls deeper and deeper into her friend's new world, circling closer to a dangerous revelation about what happened to Zahra in the days before her disappearance–one that might be better off buried.