Movies and TV
Here's what we know about FRANKLY IN LOVE so far
So we read a book recently. We fell in love with that book recently. We laughed out loud and we cried probably a lot louder and we're lowkey really mad that we have to wait until SEPTEMBER to share this with you but we promise IT'S WORTH THE WAIT.
David Yoon's debut novel Frankly in Love is coming September 10, 2019 and, to put it simply, we are talking contemporary of the year. We are talking freaking mark your TBRs ASAP.
We are talking this book left a bunch of us penguins in happy tears and already itching to re-read it.
We. Are. OBSESSED.
But let's start simple. Let's just start with the cover.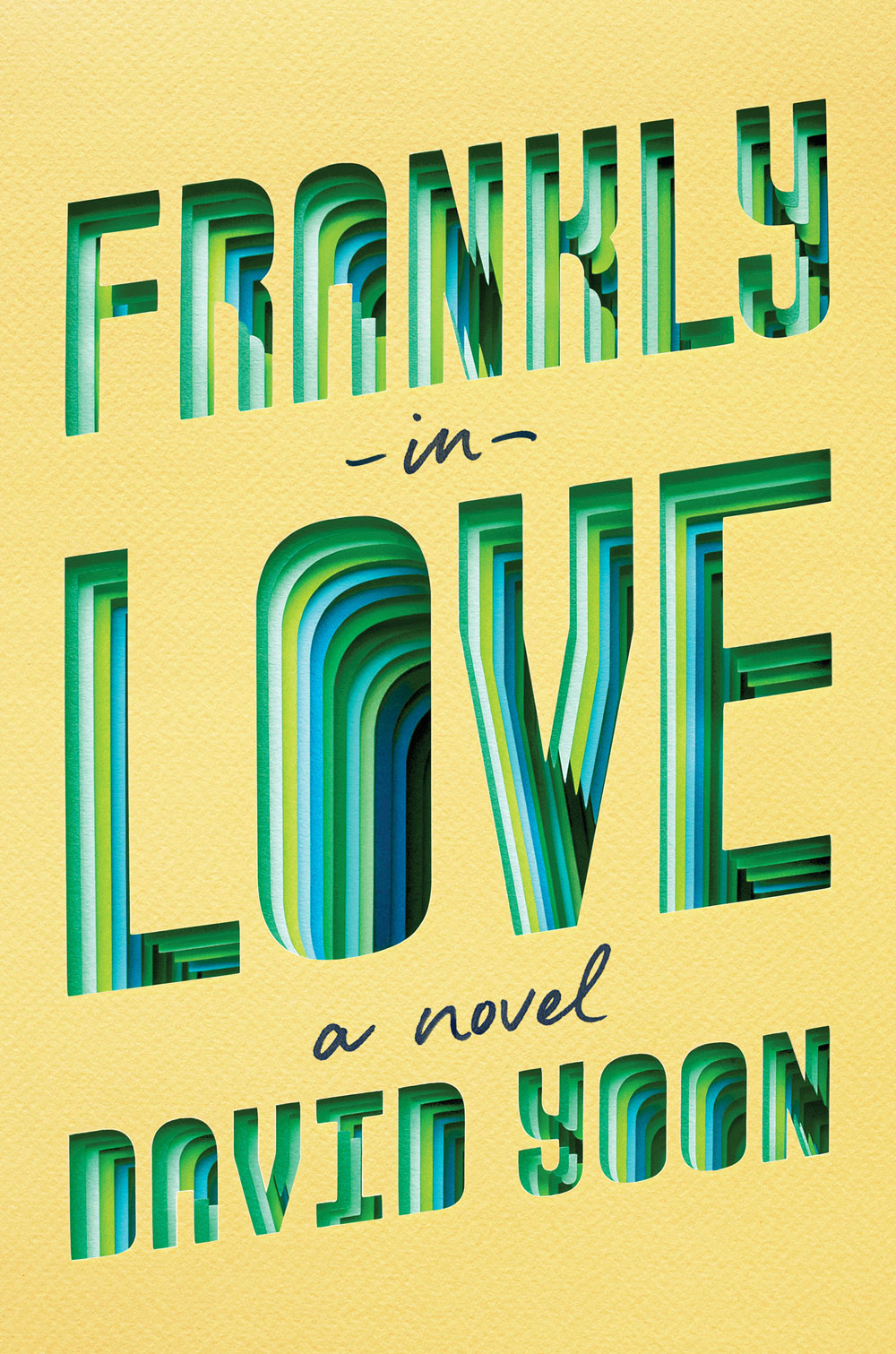 High school senior Frank Li is a Limbo–his term for Korean-American kids who find themselves caught between their parents' traditional expectations and their own Southern California upbringing. His parents have one rule when it comes to romance–"Date Korean"–which proves complicated when Frank falls for Brit Means, who is smart, beautiful–and white. Fellow Limbo Joy Song is in a similar predicament, and so they make a pact: they'll pretend to date each other in order to gain their freedom. Frank thinks it's the perfect plan, but in the end, Frank and Joy's fake-dating maneuver leaves him wondering if he ever really understood love–or himself–at all.
IKR WE'RE FRANKLY IN LOVE WITH IT (and yes we're going to make that joke like a lot.)
What's almost as great as a crazy amazing cover reveal? ALL THE TWITTER LOVE.
From the simple, elegant reply of Queen Sabaa Tahir,
😍😍😍😍😍

— Sabaa Tahir (@sabaatahir) February 11, 2019
To the uncontainable fellow author excitement of Adam Silvera
So excited for my buddy @DavidYoon!!!! #FranklyInLove has a GORGEOUS cover and I cannot wait to read Dave's debut novel!! 💚 https://t.co/XQVW2ujQ4R

— ADAM 🏳️‍🌈 (@AdamSilvera) February 11, 2019
(and the sneaky arc dealings that followed)
Talk to me when you know people who know people who can DEFINITELY get me an ARC pic.twitter.com/KYdOAQnw7s

— ADAM 🏳️‍🌈 (@AdamSilvera) February 11, 2019
Not to mention the ADORABLENESS that was anything and everything Nicola Yoon had to say on the matter.
Behold the gorgeousness that is the cover of #franklyinlove written by the love of my life aka the supersweetie aka @davidyoon. This book is truly beautiful inside and out. I can't wait for you guys to read it! pic.twitter.com/f3vP8avLGz

— Nicola Yoon Updates (@NicolaYoon) February 12, 2019
Basically, we're excited.
Authors are excited.
Ya'll are excited.
Just added this to our TBR! The cover is super cool and the story sounds so good😍 https://t.co/1Z6BK5qlBp

— The Book Bratz (@thebookbratz) February 11, 2019
Y'ALL I'VE BEEN SO EXCITED + THIRSTY FOR NEWS ABOUT THIS BOOK FOR LITERAL *MONTHS*

meoooow, look at that cover!!! 😍💚 https://t.co/ULHktV8S95

— Vicky Who Reads 🌸 (@VickyCBooks) February 11, 2019
This is beautiful!!! https://t.co/Iw1N77oKYE

— Kitty | Team Ketterdam 🔪 (@jellyfable) February 11, 2019
IT LOOKS SO GOOD

— jeremy west (@JeremyWest) February 12, 2019
AAAGH https://t.co/w7jUDELwBZ

— Tiana Tea (@tianantea) February 12, 2019
So get ready for an stunning, diverse cast of characters you are going to fall head-over-heels IN LOVE with and a plot that will have you laughing, crying, and reaching to re-read it all over again.
It's gonna be a good year.
P.S. We'll talk about the literary power couple that is David and Nicola Yoon some other day because that deserves its own post altogether. But someone already summed a lot of it up right here.
Wait wait wait. The amazing @NicolaYoon's husband ALSO writes YA? Power couple! And his debut novel features fake dating and an Asian-American protagonist?? So here for it! https://t.co/S0Gm3QWGQG

— Allison Tran (@alli_librarian) February 12, 2019
Add Frankly in Love to your Goodreads shelf HERE!