What's Happening
Lessons Learned from 2017 Books
2017 was a wild ride filled with lots of laughs, tears, friends, family, and love, every day teaching us a valuable lesson. With 2018 just around the corner, we wanted to share with you all the lessons we've learned from our books from 2017.
Aza never intended to pursue the mystery of fugitive billionaire Russell Pickett, but there's a hundred-thousand-dollar reward at stake and her best friend Daisy is eager to investigate. Together, they navigate the short distance and broad divides that separate them from Pickett's son, Davis. Meanwhile, Aza is trying. Trying to be a good daughter, a good friend, a good student, and maybe even a good detective, while also living within the ever-tightening spiral of her own thoughts.
Lesson Learned: Your now is not your forever.
When Meg, Sam's ex-Catholic-turned-Wiccan best friend, suggests performing a love spell, he crafts a list of ten traits he wants in a boyfriend and burns it in a cemetery at midnight on Friday the thirteenth. Enter three seemingly perfect guys, all in pursuit of Sam. Even Sam's ex-boyfriend, Landon, might want another chance.
Lesson Learned: Love will never be perfect, but it's worth it.
Marin hasn't spoken to anyone from her old life since the day she left everything behind. No one knows the truth about those final weeks. Not even her best friend Mabel. Now, months later, Mabel is coming to visit and Marin will be forced to face everything that's been left unsaid and finally confront the loneliness that has made a home in her heart.
Lesson Learned: You can forgive your past, but never let go of it because that's what made you you.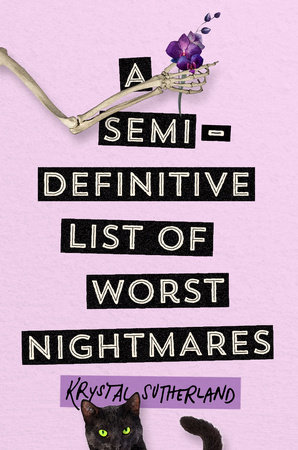 Ever since Esther Solar's grandfather was cursed by Death, everyone in her family has been doomed to suffer one great fear in their lifetime. Esther's father is agoraphobic and hasn't left the basement in six years, her twin brother can't be in the dark without a light on, and her mother is terrified of bad luck. The Solars are consumed by their fears and, according to the legend of the curse, destined to die from them.
Lesson Learned: Life can be scary, but you're brave enough to conquer it.
Nemesis by Brendan Reichs
Every eight years, on Min's birthday, a strange man finds her and murders her in cold blood. Hours later, she wakes up—alone, unhurt, and with all evidence erased. Across the valley, nightmares of murder and death plague Noah, though he does his best to hide the signs. But when the world around him begins to spiral toward panic and destruction, Noah discovers that people have been lying to him his whole life.
Lesson Learned: Trust absolutely no one. Ever.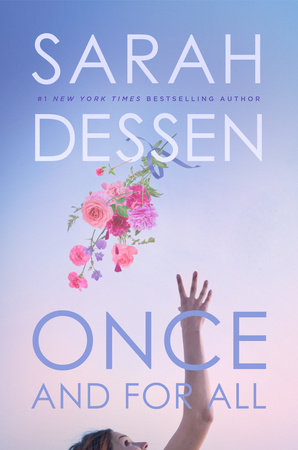 Is it really better to have loved and lost? Louna's summer job is to help brides plan their perfect day, even though she stopped believing in happily-ever-after when her first love ended tragically. But charming girl-magnet Ambrose isn't about to be discouraged now that he's met the one he really wants.  Maybe Louna's second chance is standing right in front of her.
Lesson Learned: You can and will fall in love more than once.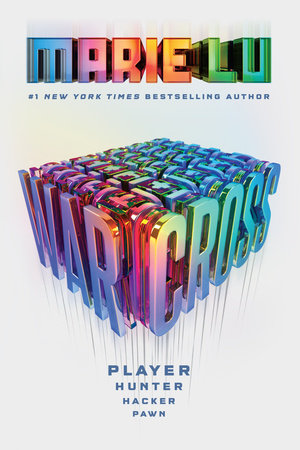 For the millions who log in every day, Warcross is a way of life. Struggling to make ends meet, teenage hacker Emika Chen takes a risk and hacks into the opening game of the international Warcross Championships—only to accidentally glitch herself into the action and become an overnight sensation. After being whisked off to Tokyo, Emika realizes she's in for a wilder ride than she ever could've imagined.
Lessons Learned: 1. Warcross needs to be a real game. 2. Every locked door has a key.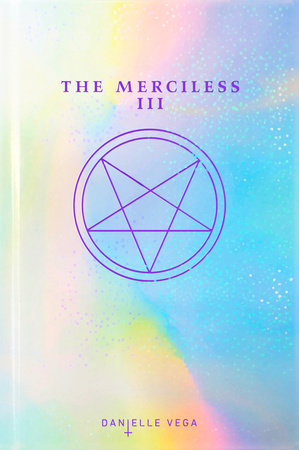 Sofia Flores shouldn't have gotten involved with the popular girls at school. They said they wanted to save Brooklyn, the school outcast. They wanted to help her. Sofia didn't realize they believed Brooklyn was possessed. Now, Riley and the girls are performing an exorcism on Brooklyn—but their idea of an exorcism is closer to torture than salvation. All Sofia wants is to get out of this house. But there is no way out.
Lesson Learned: Don't perform exorcism on your friends. Or else you'll be stuck in a house with no way out.