Reading Recs
Paperback Picks for Summer Reading!
Stacking your summer TBR? Whether you're on your way to the beach, or just curling up with a book at home, here are 14 paperbacks to have ready for your summer reading.
The Counselors by Jessica Goodman
From New York Times bestselling author Jessica Goodman comes a twisty new thriller about three best friends, one elite summer camp, and the dark secrets that lead to a body in the lake. Now in paperback!
Melt With You by Jennifer Dugan
From the author of Some Girls Do and Hot Dog Girl comes a sweet and salty queer YA rom-com about two girls on a summer road trip in an ice cream truck.
I Must Betray You by Ruta Sepetys
A gut-wrenching, startling historical thriller about communist Romania and the citizen spy network that devastated a nation, from the #1 New York Times bestselling, award-winning author of Salt to the Sea and Between Shades of Gray.
How It Feels to Float by Helena Fox
Debut author Helena Fox tells a story about love, grief, and inter-generational mental illness, exploring the hard and beautiful places loss can take us, and honoring those who hold us tightly when the current wants to tug us out to sea.
Turtles All the Way Down by John Green
The critically acclaimed, instant #1 bestseller by John Green, author of The Anthropocene Reviewed and The Fault in Our Stars
Patron Saints of Nothing by Randy Ribay
A powerful coming-of-age story about grief, guilt, and the risks a Filipino-American teenager takes to uncover the truth about his cousin's murder.
Kings of B'more by R. Eric Thomas – 5/16
Two Black queer best friends face their last day together with an epic journey through Baltimore in this magnetic YA debut by bestselling author of Here for It, R. Eric Thomas.
Kiss & Tell by Adib Khorram
A smart, sexy YA novel about a boy band star, his first breakup, his first rebound, and what it means to be queer in the public eye, from award-winning author Adib Khorram.
All My Rage by Sabaa Tahir
From #1 New York Times bestselling author Sabaa Tahir comes a brilliant, unforgettable, and heart-wrenching contemporary novel about family and forgiveness, love and loss, in a sweeping story that crosses generations and continents.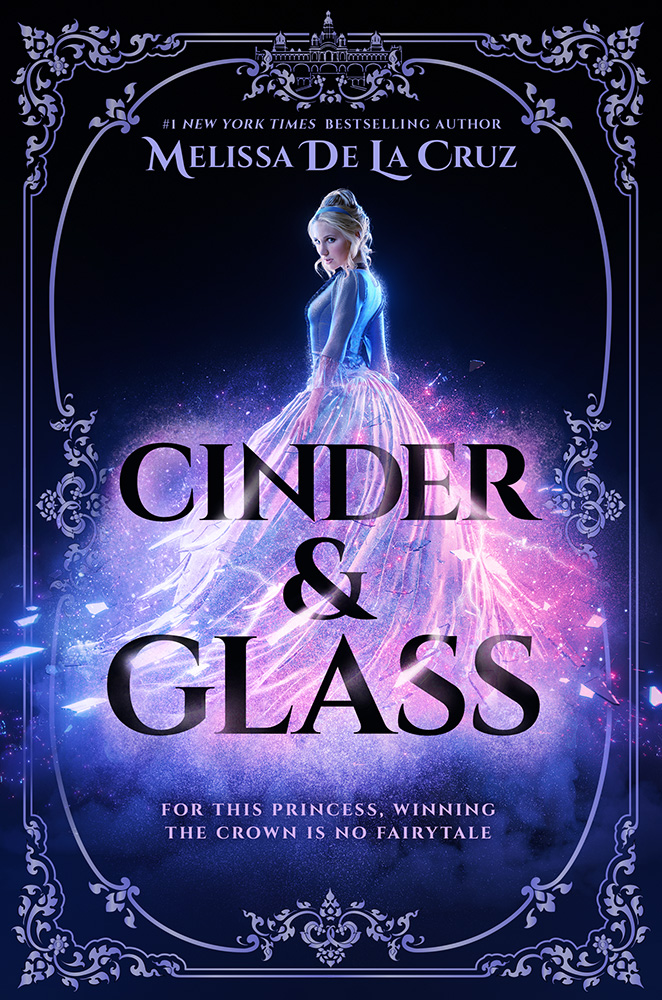 Cinder & Glass by Melissa de la Cruz
A sumptuous, spellbinding fantasy retelling from New York Times bestseller Melissa de la Cruz—now in paperback!
Echoes and Empires by Morgan Rhodes
Now in paperback, the first book of a new fantasy duology filled with forbidden magic, plenty of snark, and even more action, from Morgan Rhodes, the New York Times bestselling author of the Falling Kingdom series.
Rising Troublemaker by Luvvie Ayaji Jones
In this young readers edition of her New York Times bestseller Professional Troublemaker, Luvvie Ajayi Jones uses her honesty and humor to inspire teens to be their bravest, boldest, truest selves, in order to create a world they would be proud to live in. Now in paperback!
Paperbacks coming later this summer!
A Secret Princess by Margaret Stohl and Melissa de la Cruz – June 27
A surprising and romantic YA retelling-mashup of A Little Princess and The Secret Garden by bestselling authors Margaret Stohl and Melissa de la Cruz.
How to Survive Your Murder by Danielle Valentine – August 1
Scream meets Happy Death Day in this terrifying stand-alone horror novel from YA scream queen Danielle Valentine.
Beasts of Ruin by Ayana Gray – August 1
In this much anticipated follow up to New York Times bestselling Beasts of Prey, Koffi's powers grow stronger and Ekon's secrets turn darker as they face the god of death.
Hotel Magnifique by Emily J. Taylor – August 29
For fans of Caraval and The Night Circus, this decadent and darkly enchanting YA fantasy, set against the backdrop of a Belle Époque-inspired hotel, follows seventeen-year-old Jani as she uncovers the deeply disturbing secrets of the legendary Hotel Magnifique.