Movies and TV
8 Fantastic Fall Fantasies of 2019!
As fall approaches, so does that wonderful time of year: it's time to fall into fantasy! And we have the top 8 books to help you do just that.
We are counting down the DAYS until this magical fantasy falls onto our shelves. This highly-anticipated tale of two sisters who must fight to the death is fighting its way to the top of TBRs everywhere!
About the book: An enthralling debut perfect for fans of Children of Blood and Bone set in a North African-inspired fantasy world where two sisters must fight to the death to win the crown.
Sixteen-year-old Eva is a princess, born with the magick of marrow and blood–a dark and terrible magick that hasn't been seen for generations in the vibrant but fractured country of Myre. Its last known practitioner was Queen Raina, who toppled the native khimaer royalty and massacred thousands, including her own sister, eight generations ago, thus beginning the Rival Heir tradition. Living in Raina's long and dark shadow, Eva must now face her older sister, Isa, in a battle to the death if she hopes to ascend to the Ivory Throne–because in the Queendom of Myre only the strongest, most ruthless rulers survive.
When Eva is attacked by an assassin just weeks before the battle with her sister, she discovers there is more to the attempt on her life than meets the eye–and it isn't just her sister who wants to see her dead. As tensions escalate, Eva is forced to turn to a fey instructor of mythic proportions and a mysterious and handsome khimaer prince for help in growing her magick into something to fear. Because despite the love she still has for her sister, Eva will have to choose: Isa's death or her own.
A River of Royal Blood is an enthralling debut set in a lush North African inspired fantasy world that subtly but powerfully challenges our notions of power, history, and identity.
Julie C. Dao is BACK! And she's bringing us a dark, romantic fantasy we are OBSESSED with. If you fell in love with Forest of a Thousand Lanterns and were hooked on every page of Kingdom of the Blazing Phoenix, you'll want to add this to your list asap.
About the book: Will love break the spell? After cruelly rejecting Bao, the poor physician's apprentice who loves her, Lan, a wealthy nobleman's daughter, regrets her actions. So when she finds Bao's prized flute floating in his boat near her house, she takes it into her care, not knowing that his soul has been trapped inside it by an evil witch, who cursed Bao, telling him that only love will set him free. Though Bao now despises her, Lan vows to make amends and help break the spell.
War Girls by Tochi Onyebuchi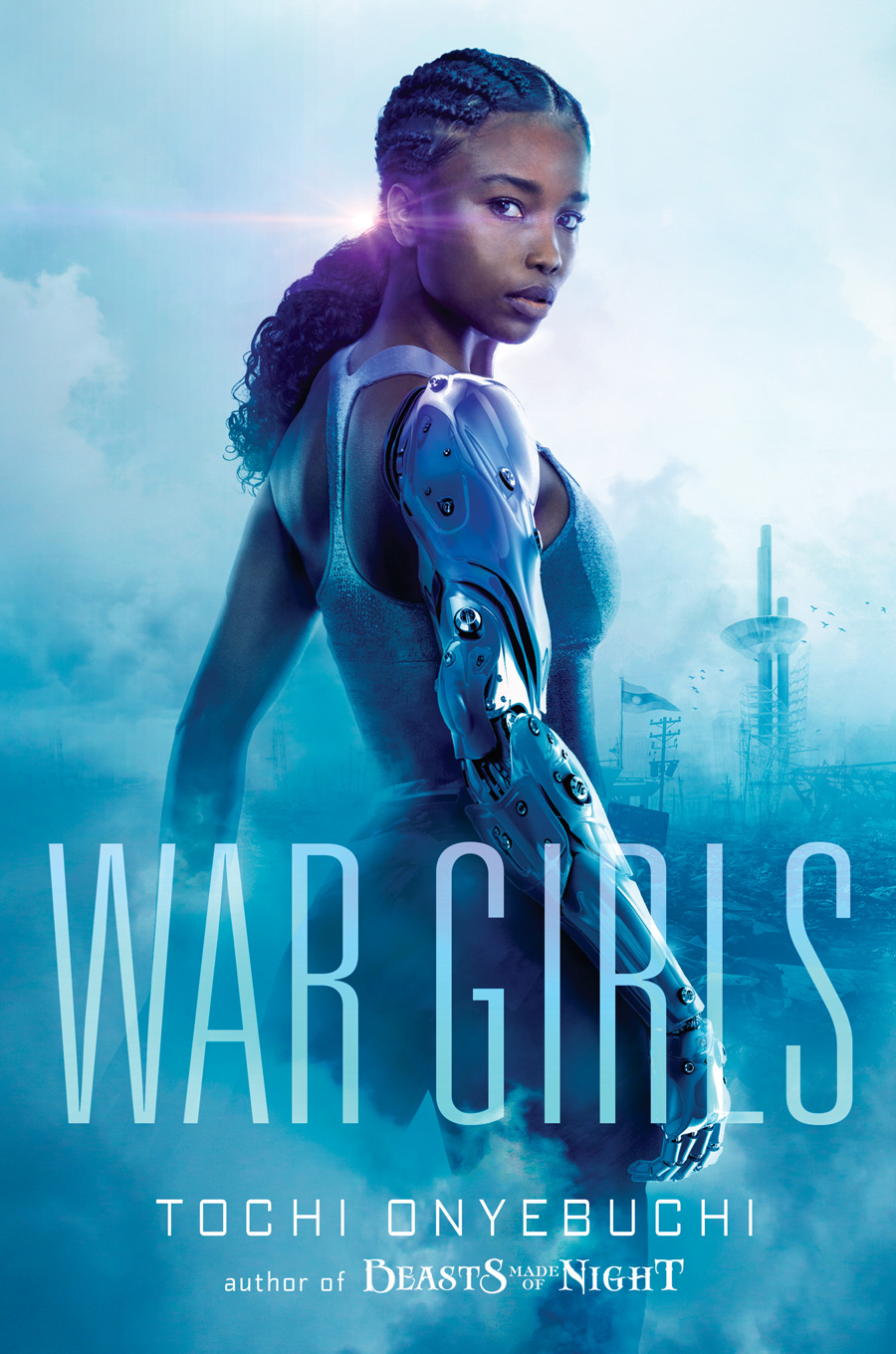 Tochi Onyebuchi's War Girls is an enthralling combination of sci-fi and fantasy that you should prepare yourself for asap, because it's INTENSE, not to mention brilliant.
About the book: Two sisters are torn apart by war and must fight their way back to each other in a futuristic, Black Panther-inspired Nigeria.
The year is 2172. Climate change and nuclear disasters have rendered much of earth unlivable. Only the lucky ones have escaped to space colonies in the sky.
In a war-torn Nigeria, battles are fought using flying, deadly mechs and soldiers are outfitted with bionic limbs and artificial organs meant to protect them from the harsh, radiation-heavy climate. Across the nation, as the years-long civil war wages on, survival becomes the only way of life.
Two sisters, Onyii and Ify, dream of more. Their lives have been marked by violence and political unrest. Still, they dream of peace, of hope, of a future together.
And they're willing to fight an entire war to get there.
Steel Tide by Natalie C. Parker
Caledonia may have lost the battle…but she's ready to bring her all to the war. It's time for revenge, and Caledonia will leave no stone unturned until she has it. Get ready for the sequel to Seafire!
About the book: The second book in a heart-stopping trilogy that follows the captain of an all-female ship intent on taking down a vicious warlord's powerful fleet.
CHILLING. That's the best word to describe this book. Imagine a fantasy/magical realism book mixed with the Blair Witch Project. This book will have you tearing through pages deep into the night. Are you ready to join the Road? Lucy Gallows is waiting.
About the book: In the faux-documentary style of The Blair Witch Project comes the campfire story of a missing girl, a vengeful ghost, and the girl who is determined to find her sister–at all costs.
If Give the Dark My Love left your heart in shambles, you had best collect the pieces and prepare yourself, because the sequel is almost here! Beth Revis's Bid My Soul Farewell is just as gorgeous as the title sounds, and this rich fantasy is for sure one you'll want to get on that TBR.
About the book: The stunning finale of the epic fantasy duology from New York Timesbestselling author Beth Revis. Alchemy student turned necromancer Nedra Brysstain has made a life-changing decision to embrace the darkness–but can the boy who loves her bring her back to the light before she pays the ultimate price?
In case the early reviews for this book being BONKERS amazing haven't convinced you yet, we need to talk about Rosaria Munda's debut: Fireborne. This fantasy has the richness and complexity of Game of Thrones mixed with the twisty character arcs of Six of Crows. And also? Dragons.
About the book: Game of Thrones meets Red Rising in a debut young adult fantasy that's full of rivalry, romance… and dragons. Annie and Lee were just children when a brutal revolution changed their world, giving everyone—even the lowborn—a chance to test into the governing class of dragonriders.
Now they are both rising stars in the new regime, despite backgrounds that couldn't be more different. Annie's lowborn family was executed by dragonfire, while Lee's aristocratic family was murdered by revolutionaries. Growing up in the same orphanage forged their friendship, and seven years of training have made them rivals for the top position in the dragonriding fleet.
But everything changes when survivors from the old regime surface, bent on reclaiming the city.
With war on the horizon and his relationship with Annie changing fast, Lee must choose to kill the only family he has left or to betray everything he's come to believe in. And Annie must decide whether to protect the boy she loves . . . or step up to be the champion her city needs.
From debut author Rosaria Munda comes a gripping adventure that calls into question which matters most: the family you were born into, or the one you've chosen.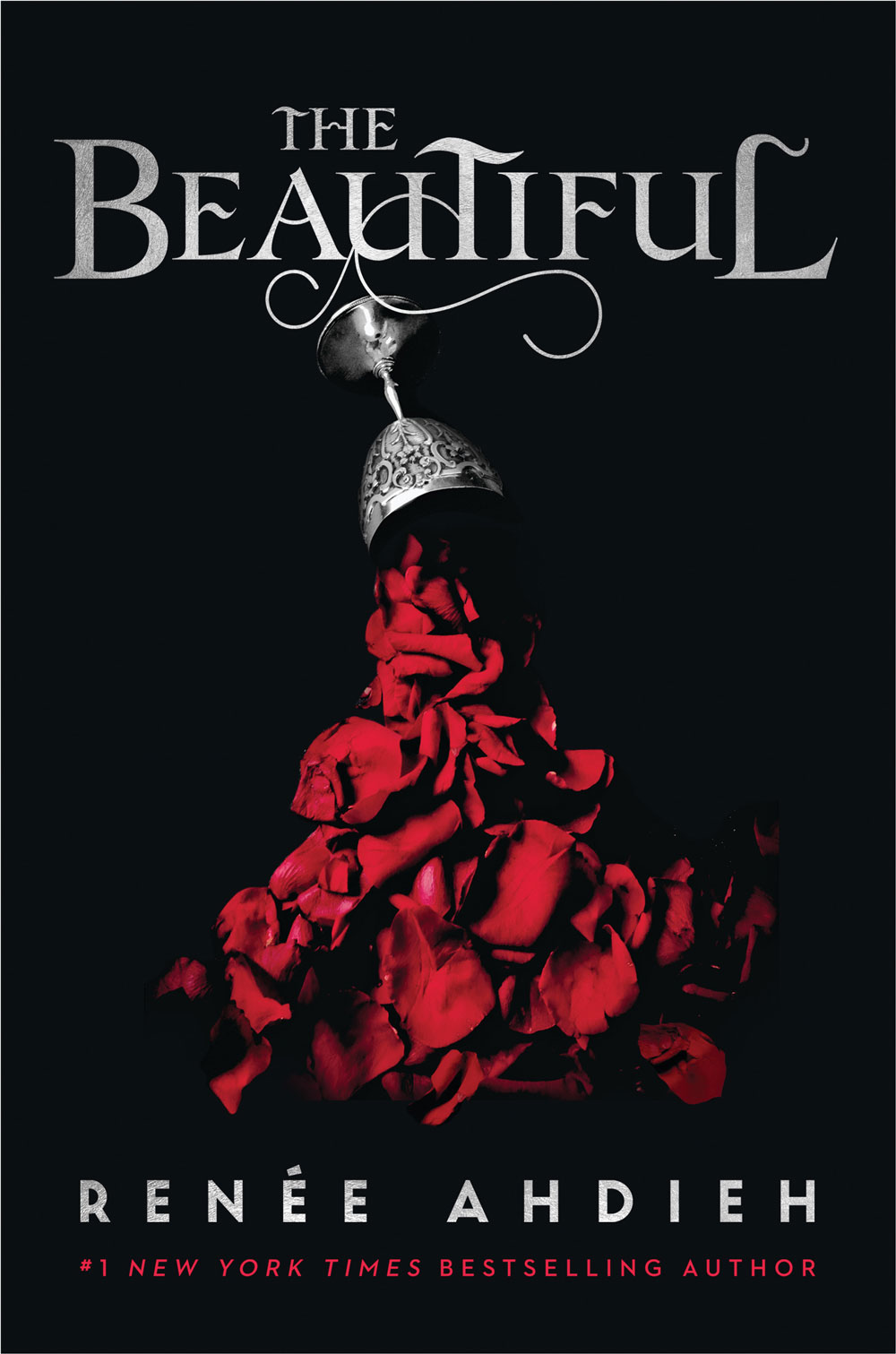 This lush paranormal fantasy set in New Orleans is bringing vampires BACK! Renée Ahdieh's writing will sweep you right into the darkness of the city, run by the dead and filled with mystery.
About the book: In 1872, New Orleans is a city ruled by the dead. But to seventeen-year-old Celine Rousseau, New Orleans is a safe haven after she's forced to flee her life as a dressmaker in Paris. Taken in by the sisters of the Ursuline convent in the middle of the carnival season, Celine is quickly enraptured by the vibrant city, from its music to its fancy soirées and even its danger. She becomes embroiled in the city's glitzy underworld, known as La Cour des Lions, after catching the eye of the group's enigmatic leader, Sébastien Saint Germain.