Author Spotlight
A Guide to Jessica Goodman Books
Welcome to a guide to Jessica Goodman books! We're here to keep you up to date on Jessica Goodman's mystery thrillers that are GUARANTEED to keep you guessing until the very last page. Let's get started!
Summer camp + dark secrets + a body in the lake =

Camp Alpine Lake is the only place where Goldie Easton feels safe.
She's always had a special connection to the place, even before she was old enough to attend. The camp is the lifeline of Roxwood, the small town she lives in. Alpine Lake provides jobs, money and prestige to the region. Few Roxwood locals, though, get to reap the rewards of living so close to the glam summer that camp, with its five-figure tuition and rich kids who have been dumped there for eight weeks by their powerful parents. Goldie's one of them.
Even with her "townie" background, Goldie has never felt more at home at camp and now she's back as a counselor, desperate for summer to start and her best friends, Ava and Imogen, to arrive. Because Goldie has a terrible dark secret she's been keeping and she is more in need of the comfort than ever.
But Goldie's not the only person at camp who has been lying. When a teen turns up dead in the lake late one night, she knows that the death couldn't have been an accident. She also knows that Ava was at the lake that same night.
What did Ava see and what does she know? Why hasn't she said anything to Goldie about the death? Worse—what did Ava do?
But asking questions offers no answers, only broken bonds of lifelong friendship, with hidden danger and betrayals deeper than Goldie ever imagined.
Watch the trailer
Two sisters + one crime + HEATED competition =

Stella and Ellie Steckler are only a year apart, but their different personalities make their relationship complicated. Stella is single-minded, driven, and she keeps to herself. Cross-country running is her life and she won't let anything get in the way of being the best. Her sister Ellie is a talented runner too, but she also lets herself have fun. She has friends. She goes to parties. She has a life off the course.
The sisters do have one thing in common, though: the new girl, Mila Keene. Both Stecklers' lives are upended when Mila comes to town. At first, Ellie and Stella view the new star athlete as a threat. But soon Ellie can't help but be drawn to her warm, charming personality. After her best friend moved away and her first boyfriend betrayed her, Ellie's been looking for a friend to share her secrets. Stella finds herself noticing the ways she and Mila are similar. Mila is smart and strong–she's someone Stella can finally connect with. As the two get closer, Stella becomes something she vowed she'd never be: distracted.
With regionals approaching and college scouts taking notice, the pressure is on. Each girl has their future on the line and they won't let friendships get in their way. But then, suddenly, Mila goes out on a training run and never returns. No one knows what happened, but all eyes are on the Steckler sisters.
Watch the trailer
Gossip Girl + Euphoria + murder at prep school =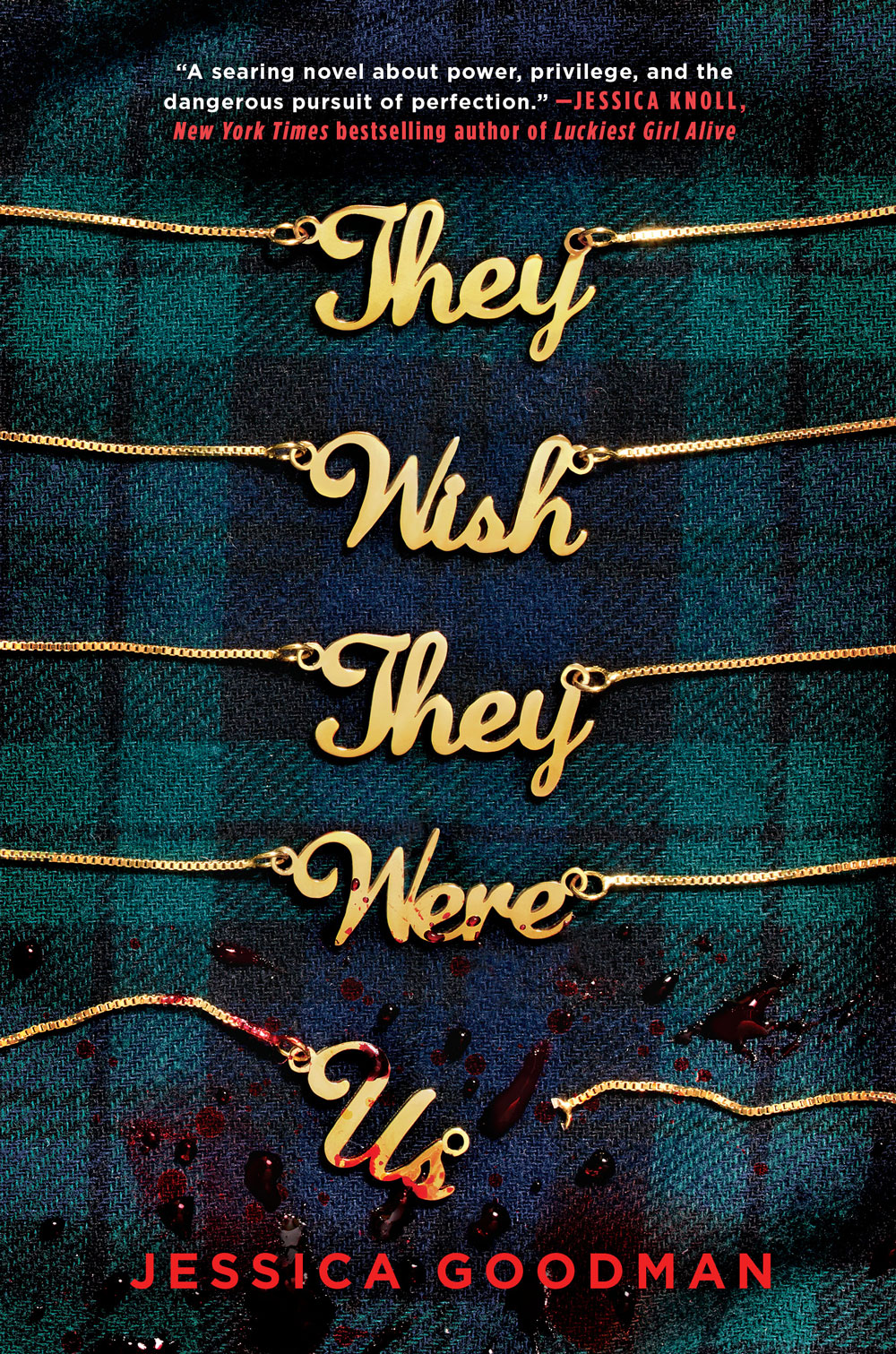 In Gold Coast, Long Island, everything from the expensive downtown shops to the manicured beaches, to the pressed uniforms of Jill Newman and her friends, looks perfect. But as Jill found out three years ago, nothing is as it seems.
Freshman year Jill's best friend, the brilliant, dazzling Shaila Arnold, was killed by her boyfriend. After that dark night on the beach, Graham confessed, the case was closed, and Jill tried to move on.
Now, it's Jill's senior year and she's determined to make it her best yet. After all, she's a senior and a Player–a member of Gold Coast Prep's exclusive, not-so-secret secret society. Senior Players have the best parties, highest grades and the admiration of the entire school. This is going to be Jill's year. She's sure of it.
But when Jill starts getting texts proclaiming Graham's innocence, her dreams of the perfect senior year start to crumble. If Graham didn't kill Shaila, who did? Jill vows to find out, but digging deeper could mean putting her friendships, and her future, in jeopardy.
Watch the trailer