Movies and TV
6 Queer Books to Read While You Wait for Netflix's Heartstopper
Our hearts MAY have just stopped… because the first teaser trailer for the Heartstopper TV series just dropped! It's a live-action adaptation of the bestselling and beloved graphic novel series by Alice Oseman, and we can't wait to see our faves Charlie, Nick, Darcy, Tao, Tori, and more come to life on screen! While we (im)patiently wait for Heartstopper to drop on Netflix in April, here are six books that will tide you over until then.
Right Where I Left You

Feel-good friends-to-lovers vibes? Check! In Heartstopper, Nick and Charlie become friends before something more develops between them—much like how Isaac and Diego in Right Where I Left You undergo a paradigm shift in their friendship when they're finally able to be honest about how they feel about each other. And both stories also have a wonderfully queer cast of characters in their friend groups.
Juliet Takes a Breath

Speaking of Nick and Charlie's friend group in Heartstopper… if you're looking for another couple with major Darcy x Tara vibes, then look no further in Juliet and Kira from Juliet Takes a Breath! We think that Darcy would really vibe with Juliet, just saying.
Darius the Great is Not Okay
Although their paths are different, Charlie's journey to cope with mental illness (particularly in Volumes 3 and 4 of Heartstopper) reminds us of Darius's own struggle with depression in Darius the Great is Not Okay. Both of them find solace in their families, as well as their growing networks of friends, to support them.
Some Girls Do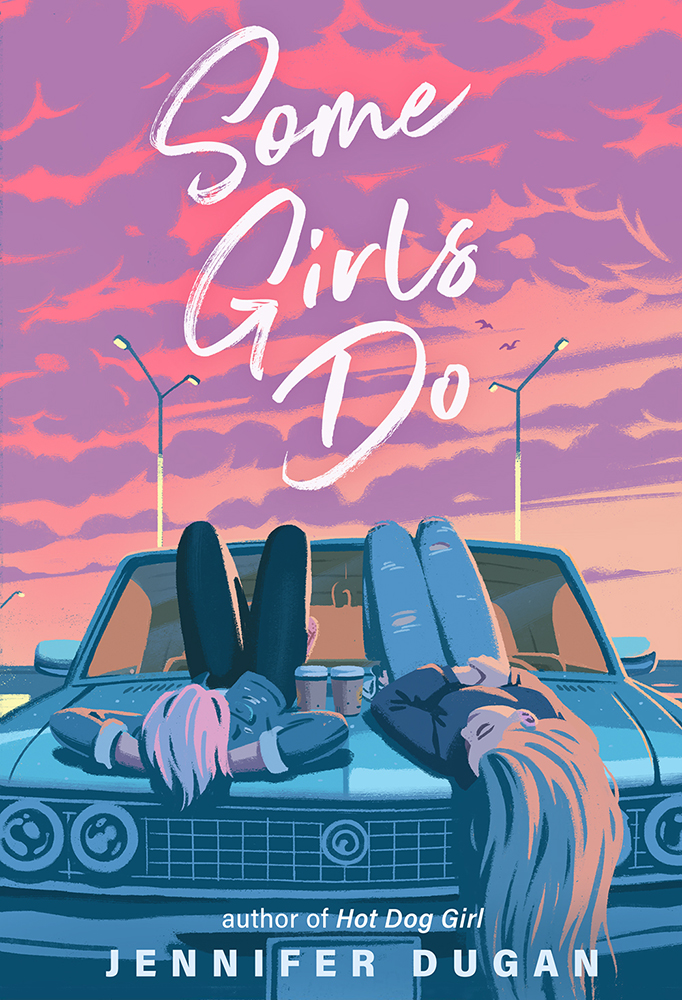 When Charlie and Nick first become a couple, they're not fully public because Nick isn't immediately ready to come out. Ruby and Morgan go through a similar challenge in Some Girls Do, since Morgan is out but Ruby isn't. If both couples were to ever meet, we're sure they would have a lot to share—and commiserate about—together.
The Passing Playbook

If you're looking for another sports romance while waiting for Heartstopper (Nick does recruit Charlie for their school's rugby team, after all, and that's partly where their romance develops), then you can pitch over to The Passing Playbook on the soccer field! There's something about teammates falling for each other that just gives us ALL the good feels.
COMING SOON: The 99 Boyfriends of Micah Summers

And for your TBR, The 99 Boyfriends of Micah Summers will make your heart stop with its too-loud-to-ever-be-contained feelings. Crushes can be equally fun and frustrating to have, as Charlie can tell you himself and as Micah will soon show you.