Movies and TV
Exclusive Cover Reveal: Tarot by Marissa Kennerson
Prepare to dive into the world of Tarot, a fantasy from Marissa Kennerson that will do for tarot cards, what Romina Russell did for horoscopes!
In fact Romina herself is a big fan of the upcoming novel "Tarot is a mind-bending tale that unfurls in a whirl of colorful characters and landscapes, like one of Anna's dazzling tapestries."
So what's it all about? Let's turn the cards and see!
Her fate is so much more than the cards she was dealt.
Anna was never supposed to exist. Born of a forbidden union between the Queen and the tyrannical King's archnemesis, Anna is forced to live out her days isolated in the Tower, with only her mentors and friends the Hermit, the Fool, and the Magician to keep her company. To pass the time, Anna imagines unique worlds populated by creatives and dreamers–the exact opposite of the King's land of fixed fates and rigid rules–and weaves them into four glorious tapestries.
But on the eve of her sixteenth birthday and her promised release from the Tower, Anna discovers her true lineage: She's the daughter of Marco, a powerful magician, and the King is worried that his magical gifts are starting to surface in Anna. Fearing for her life, Anna flees the Tower and finds herself in Cups, a lush, tropical land full of all the adventure, free-spiritedness, and creativity she imagined while weaving.
Anna thinks she's found paradise in this world of beachside parties, endless food and drink, and exhilarating romance. But when the fabric of Cups begins to unravel, Anna discovers that her tapestries are more than just decoration. They're the foundation for a new world that she is destined to create–as long as the terrors from the old world don't catch up with her first.
Sounds pretty awesome?! Well the cover is just as beautiful!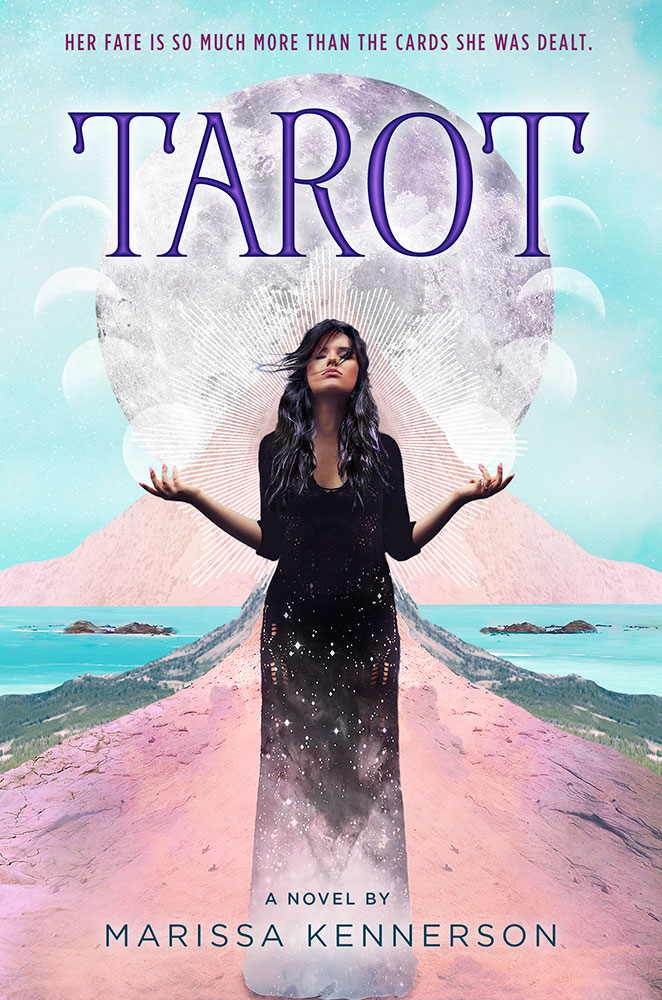 Read more about Tarot and add to your GoodReads shelf!