If you're like us, you're completely obsessed with Hulu's adaptation of Margaret Atwood's The Handmaid's Tale. That also means that you're living for Wednesdays, waiting to see what's next for Offred and the other handmaids. While you wait for the next chapter, here are 9 books to satisfy you. Praise be!
Matched by Allie Condie
Cassia has always trusted the Society to make the right choices for her: what to read, what to watch, what to believe. So when Xander's face appears on-screen at her Matching ceremony, Cassia knows he is her ideal mate . . . until she sees Ky Markham's face flash for an instant before the screen fades to black. The Society tells her it's a glitch, but Cassia isn't convinced.
What was once the western United States is now home to the Republic, a nation perpetually at war with its neighbors. Day and June, two teens from very different worlds, must navigate the treacherous Republic and face political intrigue, false murder accusations, and a secret that might shake their country to its bones.
After the 1st wave, only darkness remains. After the 2nd, only the lucky escape. And after the 3rd, only the unlucky survive. After the 4th wave, only one rule applies: trust no one. Cassie stopped trusting long ago, positive that the only way to survive the alien invaders is to go it alone. Can Evan change her mind, and can they make it through the 5th Wave?
Nerve by Jeanne Ryan
The game of Truth or Dare has never been more real – especially when the only choice is dare. Vee is up against her dream guy with their lives on the line as the world watches to see if they truly have the nerve to keep playing.
Nightfall by Jake Halpern & Peter Kujawinski
On Marin's island, sunrise doesn't come every 24 hours, it comes every 28 YEARS. At sunset, the islanders of Bliss must quickly prepare to sail south, where they will wait out the long, fourteen years of unforgiving Night. But this time, Marin doesn't make it out… She's just been left behind in 14 years of Night.
Incarceron is a prison so vast that it contains not only cells and corridors, but metal forests, dilapidated cities, and wilderness. It has been sealed for centuries, and only one man has ever escaped. Finn has been a prisoner here for as long as he can remember, but for some reason he is sure he came from Outside, and is determined to go back there.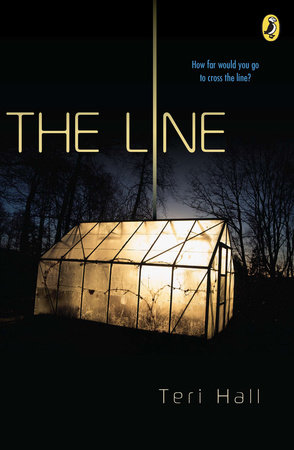 In Rachel's town, no one dares to cross the Line. There are rumors of horrible things that lie beyond the Line-in a place called Away-but no one dares to talk about it. Rachel is about to give up asking questions, until she comes across a recorded message–one that could only have come from Away. And the voice on the recorder is asking for help.
Sixteen-year-old Madeline Landry is practically Gentry royalty. Her ancestor developed the nuclear energy that has replaced electricity, and her parents exemplify the glamour of the upper class. But when she learns about the devastating impact the Gentry lifestyle—her lifestyle—is having on those less fortunate, her whole world is turned upside down, and she begins to question everything.
For as long as she can remember, Rio has dreamt of the sand and sky Above—of life beyond her underwater city of Atlantia. When Rio's sister abandons her Below, she'll have to question her mother's death, her destiny, and everything she thought she knew about the divide between land and sea.
Ready to tackle whatever comes next? These 13 YA heroines are here for inspiration!