Reading Recs
YA Reads for AA-NH/PI Heritage Month
May is Asian American and Native Hawaiian/Pacific Islander Heritage Month, and here are just a few of the reads from incredible AA-NH/PI authors we recommend for your shelf!
When You Wish Upon a Lantern by Gloria Chao
Acclaimed author Gloria Chao creates real-world magic in this luminous romance about teens who devote themselves to granting other people's wishes but are too afraid to let themselves have their own hearts' desires—each other.
Chloe and the Kaishao Boys by Mae Coyiuto
When Dimple Met Rishi meets Loveboat, Taipei in this hilarious YA rom-com about a Chinese-Filipina girl in Manila whose father sets her up on a marathon of arranged dates in hopes of convincing her to stay close to home for college.
Chasing Pacquiao by Rod Pulido
Experience the extreme joys, sorrows, and triumphs of a queer Filipino-American teenager struggling to prove himself in an unforgiving world. A poignant coming-of-age story, perfect for fans of Patron Saints of Nothing and Juliet Takes a Breath.
From #1 New York Times bestselling author Sabaa Tahir comes a brilliant, unforgettable, and heart-wrenching contemporary novel about family and forgiveness, love and loss, in a sweeping story that crosses generations and continents.
Patron Saints of Nothing by Randy Ribay 
A powerful coming-of-age story about grief, guilt, and the risks a Filipino-American teenager takes to uncover the truth about his cousin's murder.
Award-winning author Malinda Lo returns to the Bay Area with another masterful coming-of-queer-age story, this time set against the backdrop of the first major Supreme Court decisions legalizing gay marriage. And almost sixty years after the end of Last Night at the Telegraph Club, Lo's new novel also offers a glimpse into Lily and Kath's lives since 1955.
When TJ Powar—a pretty, popular debater—and her cousin Simran become the subject of a meme: with TJ being the "expectation" of dating an Indian girl and her Sikh cousin who does not remove her body hair being the "reality"—TJ decides to take a stand.
Finding her voice takes on a whole new meaning when fourteen-year-old Azar Rossi sets out to win her local Battle of the Bands contest in this heartfelt and hilarious contemporary YA.
In this latest installment of The New York Times bestselling quartet that began with The Beautiful, Pippa journeys to the treacherous and beguiling world of the fey in search of answers but instead falls in love.
Seventeen-year-old Lily Hu can't remember exactly when the feeling took root—that desire to look, to move closer, to touch. Whenever it started growing, it definitely bloomed the moment she and Kathleen Miller walked under the flashing neon sign of a lesbian bar called the Telegraph Club. Suddenly everything seemed possible.
But America in 1954 is not a safe place for two girls to fall in love, especially not in Chinatown. Red-Scare paranoia threatens everyone, including Chinese Americans like Lily. With deportation looming over her father—despite his hard-won citizenship—Lily and Kath risk everything to let their love see the light of day.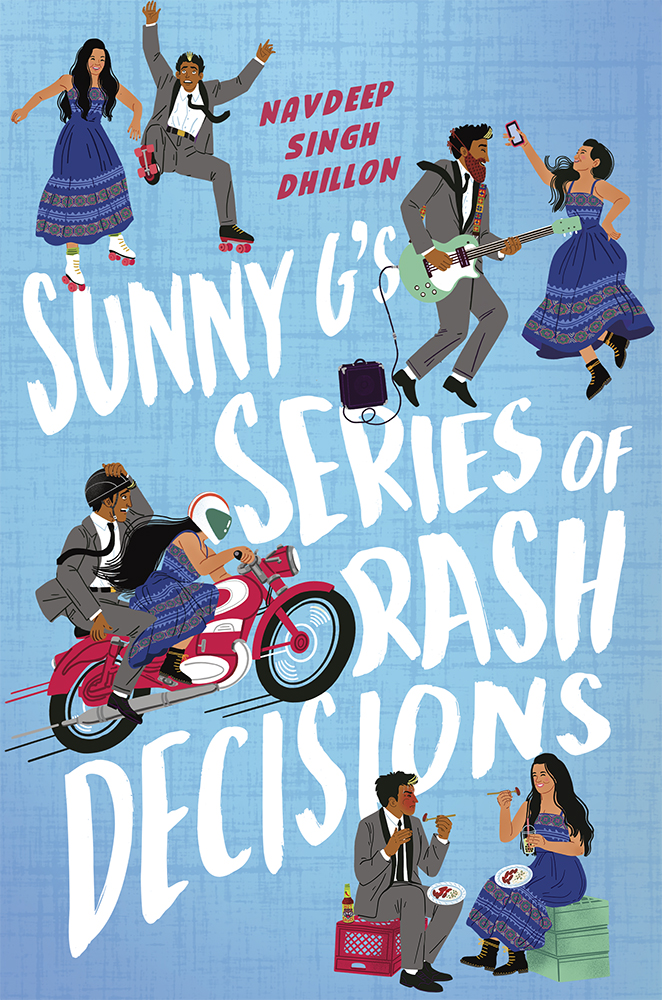 For fans of Sandhya Menon and Adam Silvera comes a prom-night romantic-comedy romp about a Sikh teen's search for love and identity.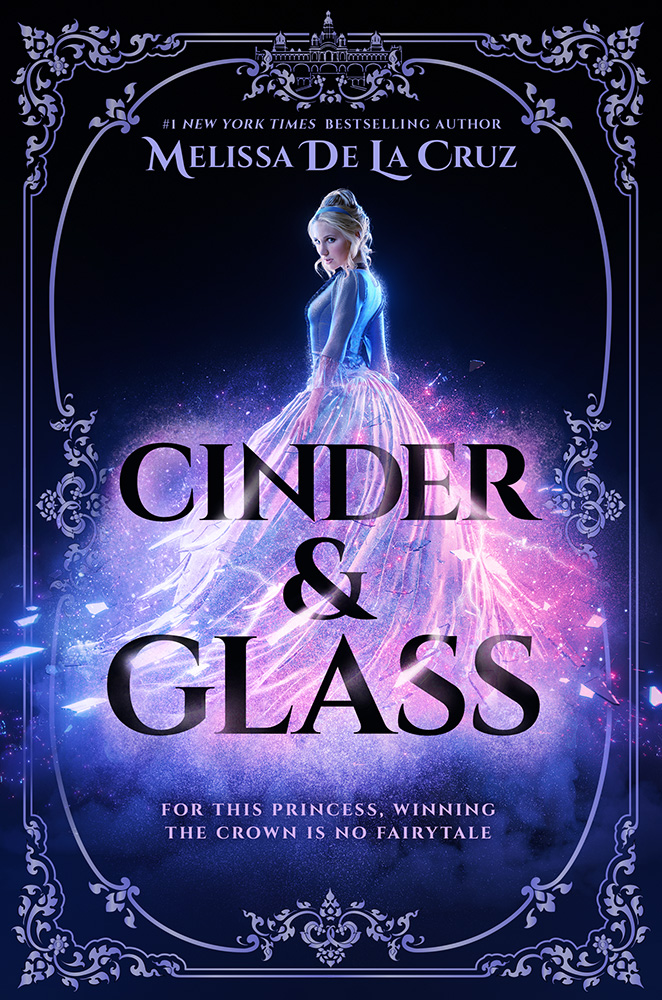 New York Times bestselling author Melissa de la Cruz pens a lush, swoon-worthy retelling of "Cinderella" set in lavish Versailles. Perfect for fans of Bridgerton and The Selection!
Snow & Posion by Melissa de la Cruz
Love is stronger than poison in this lush retelling of "Snow White" by #1 New York Times bestselling author Melissa de la Cruz.
Fourteen-year-old Iranian-American Parvin Mohammadi sets out to win the ultimate date to homecoming in this heartfelt and outright hilarious debut.
A smart, sexy YA novel about a boy band star, his first breakup, his first rebound, and what it means to be queer in the public eye, from award-winning author Adib Khorram
This sparkling K-drama inspired debut novel introduces irrepressibly charming teen Chloe Chang, who is reunited with her deceased father's estranged family via a DNA test, and is soon whisked off to Seoul to join them…
Heated competition leads to even hotter romance in this YA summer rom-com for fans of Sandhya Menon and Emma Lord!
For fans of Anna and the French Kiss and Loveboat Taipei, this effervescent debut takes readers on a journey to the place where trends are born—Seoul, Korea—where Melody Lee unwillingly moves with her family and must start a new life, a new school…and maybe a new romance.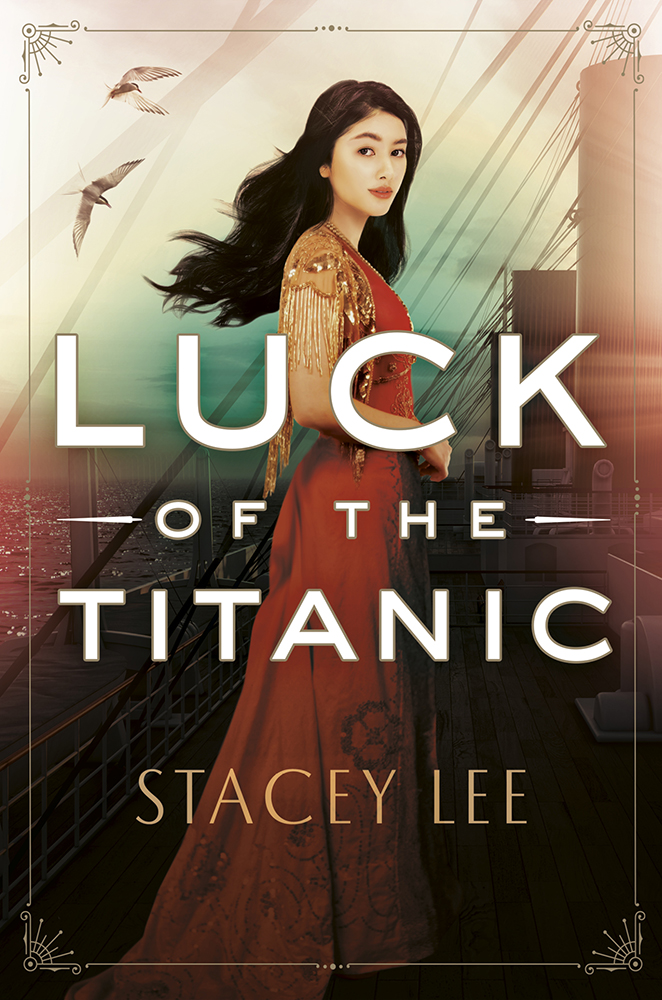 From the New York Times bestselling author of The Downstairs Girl comes the richly imagined story of Valora and Jamie Luck, twin British-Chinese acrobats traveling aboard the Titanic on its ill-fated maiden voyage.
From the critically acclaimed author of Luck of the Titanic, Under a Painted Sky, and Outrun the Moon comes a powerful novel about identity, betrayal, and the meaning of family.
Celebrated author Sarah Kuhn reinvents the modern fairy tale in this intensely personal yet hilarious novel of a girl whose search for a storybook ending takes her to unexpected places in both her beloved LA neighborhood and her own guarded heart.
For fans of Jenny Han, Jane Austen, and The Great British Baking Show, A Taste for Love is a delicious rom-com about first love, familial expectations, and making the perfect bao.
A hilarious, heartfelt rom-com about the unexpected consequences of one teen's quest to help her friends find love, perfect for fans of Jenny Han and Jane Austen.
From the New York Times bestselling author of Frankly in Love comes a young adult romantic comedy about identity and acceptance. Perfect for fans of John Green and To All the Boys I've Love Before and now in paperback!
Set in a wonderfully inventive near-future Washington, D.C., this hilarious, defiant debut sparkles with wit and wisdom, deftly exploring media consumption, personal freedoms, and the weight of one life as Pru, rather reluctantly, takes to the skies.
Aurora Rising meets Top Gun, with the addition of cybernetic dragons, in this is the witty, romantic, and electrifying sci-fi novel by Andrea Tang.
More AA-PI/NH Reads to look forward to in 2023
A Crooked Mark by Linda Kao – coming June 20
A dark and sinister debut YA novel about a teen boy who must hunt down those marked by the devil – including the girl he has fallen for. Perfect for fans of Neal Shusterman and Kendare Blake.
Forty Words for Love by Aisha Saeed – coming August 22
In this luminous young adult novel by New York Times bestselling author Aisha Saeed, two teen protagonists grow from friends to something more in the aftermath of a tragedy in their magical town.
Nightbreaker by Coco Ma – coming September 19
Fifteen years ago, The Vanishing thrust Manhattan into darkness, forever changing the City That Never Sleeps. By day, resilient New Yorkers have adapted, clinging to the vestiges of their cosmopolitan lives. By night—well, you never go out at night unless you have a death wish.
If You'll Have Me by Eunnie – coming October 17
An unexpected meet-cute brings Momo and PG together, kicking off the beginning of an awkward yet endearing courtship—but with their drastically different personalities, Momo's overprotective friend, and PG's past coming back to haunt her, Momo and PG's romance is put to the test.
The Ruined by Renée Ahdieh – coming December 5
The stunning conclusion to the instant New York Times bestselling series that began with The Beautiful.