Movies and TV
2022 YA Book Preview!
Are you ready for all the amazing reads next year is bringing to your shelf? Here's your official 2022 YA book preview of what to look forward to!
A snarky seventeen-year-old must team up with an enigmatic criminal to cure herself of dangerous forbidden magic in the first book of a new fantasy duology from Morgan Rhodes, the New York Times bestselling author of the Falling Kingdoms series.
Josslyn Drake knows only three things about magic: it's rare, illegal, and always deadly.
So when she's caught up in a robbery gone wrong at the Queen's Gala and infected by a dangerous piece of magic—one that allows her to step into the memories of an infamously evil warlock—she finds herself living her worst nightmare. Joss needs the magic removed before it corrupts her soul and kills her. But in Ironport, the cost of doing magic is death, and seeking help mightmean scheduling her own execution. There's nobody she can trust.
Nobody, that is, except wanted criminal Jericho Nox, who offers her a deal: his help extracting the magic in exchange for the magic itself. And though she's not thrilled to be working with a thief, especially one as infuriating (and infuriatingly handsome) as Jericho, Joss is desperate enough to accept.
But Jericho is nothing like Joss expects. The closer she grows to Jericho and the more she sees of the world outside her pampered life in the city, the more Joss begins to question the beliefs she's always taken for granted—beliefs about right and wrong, about power and magic, and even about herself.
In an empire built on lies, the truth may be her greatest weapon.
African Town by Charles Waters and Irene Latham – January 4
Chronicling the story of the last Africans brought illegally to America in 1860, African Town is a powerful and stunning novel-in-verse.
In 1860, long after the United States outlawed the importation of enslaved laborers, 110 men, women and children from Benin and Nigeria were captured and brought to Mobile, Alabama aboard a ship called Clotilda. Their journey includes the savage Middle Passage and being hidden in the swamplands along the Alabama River before being secretly parceled out to various plantations, where they made desperate attempts to maintain both their culture and also fit into the place of captivity to which they'd been delivered. At the end of the Civil War, the survivors created a community for themselves they called African Town, which still exists to this day. Told in 14 distinct voices, including that of the ship that brought them to the American shores and the founder of African Town, this powerfully affecting historical novel-in-verse recreates a pivotal moment in US and world history, the impacts of which we still feel today.
Sleeping Beauty meets Indiana Jones in this thrilling fairytale retelling for fans of Sorcery of Thorns and The Cruel Prince.
Fi is a bookish treasure hunter with a knack for ruins and riddles, who definitely doesn't believe in true love.
Shane is a tough-as-dirt girl warrior from the north who likes cracking skulls, pretty girls, and doing things her own way.
Briar Rose is a prince under a sleeping curse, who's been waiting a hundred years for the kiss that will wake him.
Cursed princes are nothing but ancient history to Fi—until she pricks her finger on a bone spindle while exploring a long-lost ruin. Now she's stuck with the spirit of Briar Rose until she and Shane can break the century-old curse on his kingdom.
Dark magic, Witch Hunters, and bad exes all stand in her way—not to mention a mysterious witch who might wind up stealing Shane's heart, along with whatever else she's after. But nothing scares Fi more than the possibility of falling in love with Briar Rose.
Set in a lush world inspired by beloved fairytales, The Bone Spindle is a fast-paced young adult fantasy full of adventure, romance, found family, and snark.
Akata Woman by Nnedi Okorafor – January 18
From award-winning author Nnedi Okorafor, the electrifying third book in the series that started with Akata Witch, named one of Time magazine's "100 Best Fantasy Books of All Time" and "100 Best YA Books of All Time"!
From the moment Sunny Nwazue discovered she had mystical energy flowing in her blood, she sought to understand and control her powers. Throughout her adventures in Akata Witch and Akata Warrior, she had to navigate the balance between nearly everything in her life—America and Nigeria, the "normal" world and the one infused with juju, human and spirit, good daughter and powerful Leopard Person.
Now, those hard lessons and abilities are put to the test in a quest so dangerous and fantastical, it would be madness to go…but may destroy the world if she does not. With the help of her friends, Sunny embarks on a mission to find a precious object hidden deep in an otherworldly realm. Defeating the guardians of the prize will take more from Sunny than she has to give, and triumph will mean she will be forever changed.
Game On edited by Laura Silverman – January 18
A charming and inclusive YA anthology all about games—from athletic sports to board games to virtual reality—from editor Laura Silverman and an all-star cast of contributors.
From the slightly fantastical to the utterly real, light and sweet romance to tales tinged with horror and thrills, Game On is an anthology that spans genre and style. But beneath each story is a loving ode to competition and games perfect for anyone who has ever played a sport or a board game, picked up a video game controller, or rolled a twenty-sided die.
A manhunt game is interrupted by a town disappearing beneath the players' eyes. A puzzle-filled scavenger hunt emboldens one college freshman to be brave with the boy she's crushing on. A series of summer nights full of card games leads a boy to fall for a boy who he knows is taken. And a spin the bottle game could end a life-long friendship.
Fifteen stories, and fifteen unforgettable experiences that may inspire readers to start up that Settlers of Catan game again.
A gut-wrenching, startling window into communist Romania and the citizen spy network that devastated a nation, from the #1 New York Times bestselling, award-winning author of Salt to the Sea and Between Shades of Gray.
Romania, 1989. Communist regimes are crumbling across Europe. Seventeen-year-old Cristian Florescu dreams of becoming a writer, but Romanians aren't free to dream; they are bound by rules and force.
Amidst the tyrannical dictatorship of Nicolae Ceaușescu in a country governed by isolation and fear, Cristian is blackmailed by the secret police to become an informer. He's left with only two choices: betray everyone and everything he loves—or use his position to creatively undermine the most notoriously evil dictator in Eastern Europe.
Cristian risks everything to unmask the truth behind the regime, give voice to fellow Romanians, and expose to the world what is happening in his country. He eagerly joins the revolution to fight for change when the time arrives. But what is the cost of freedom?
Master storyteller Ruta Sepetys is back with a historical thriller that examines the little-known history of a nation defined by silence, pain, and the unwavering conviction of the human spirit.
And We Rise by Erica Martin – February 1
A powerful, impactful, eye-opening journey that explores through the Civil Rights Movement in 1950s-1960s America in spare and evocative verse, with historical photos interspersed throughout.
In stunning verse and vivid use of white space, Erica Martin's debut poetry collection walks readers through the Civil Rights Movement—from the well-documented events that shaped the nation's treatment of Black people, beginning with the "Separate but Equal" ruling—and introduces lesser-known figures and moments that were just as crucial to the Movement and our nation's centuries-long fight for justice and equality.
A poignant, powerful, all-too-timely collection that is both a vital history lesson and much-needed conversation starter in our modern world. Complete with historical photographs, author's note, chronology of events, research, and sources.
Respect the Mic edited by Peter Kahn – February 1
An expansive, moving poetry anthology, representing 20 years of poetry from students and alumni of Chicago's Oak Park River Forest High School Spoken Word Club.
For Chicago's Oak Park and River Forest High School's Spoken Word Club, there is one phrase that reigns supreme: Respect the Mic. It's been the club's call to arms since its inception in 1999. As its founder Peter Kahn says, "It's a call of pride and history and tradition and hope."
This vivid new collection of poetry and prose — curated by award-winning and bestselling poets Hanif Abdurraqib, Franny Choi, Peter Kahn, and Dan "Sully" Sullivan — illuminates just that, uplifting the incredible legacy this community has cultivated. Among the dozens of current students and alumni, Respect the Mic features work by NBA star Iman Shumpert, National Youth Poet Laureates Kara Jackson and Natalie Richardson, comedian Langston Kerman, and more.
In its pages, you hear the sprawling echoes of students, siblings, lovers, new parents, athletes, entertainers, scientists, and more –all sharing a deep appreciation for the power of storytelling. A celebration of the past, a balm for the present, and a blueprint for the future, Respect the Mic offers a tender, intimate portrait of American life, and conveys how in a world increasingly defined by separation, poetry has the capacity to bind us together.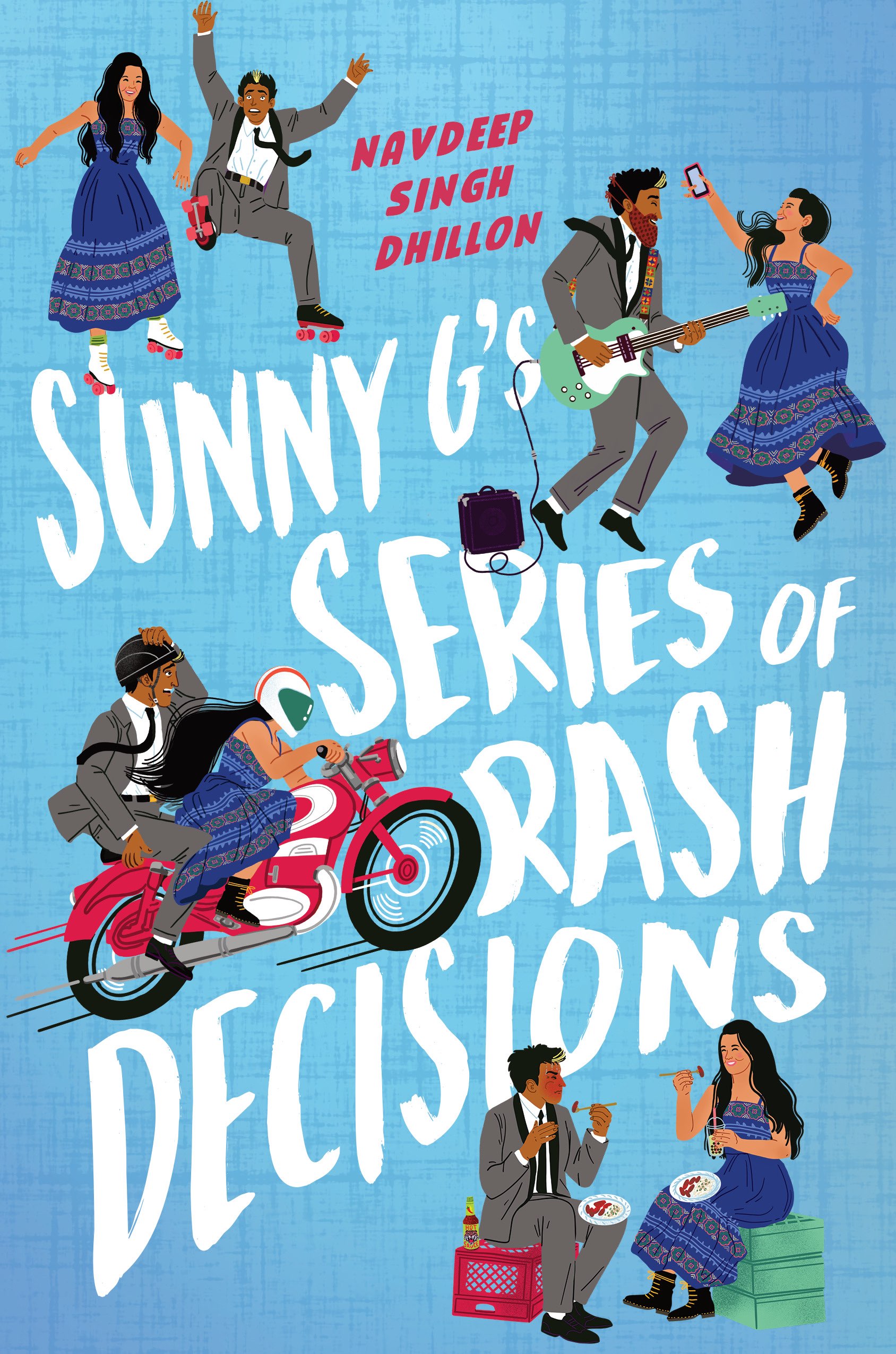 For fans of Sandhya Menon and Adam Silvera, a prom-night romantic-comedy romp about a Sikh teen's search for love and identity
Sunny G's brother left him one thing when he died: His notebook, which Sunny is determined to fill up with a series of rash decisions. Decision number one was a big one: He stopped wearing his turban, cut off his hair, and shaved his beard. He doesn't look like a Sikh anymore. He doesn't look like himself anymore. Even his cosplay doesn't look right without his beard.
Sunny debuts his new look at prom, which he's stuck going to alone. He's skipping the big fandom party—the one where he'd normally be in full cosplay, up on stage playing bass with his band and his best friend, Ngozi—in favor of the Very Important Prom Experience. An experience that's starting to look like a bust.
Enter Mindii Vang, a girl with a penchant for making rash decisions of her own, starting with stealing Sunny's notebook. When Sunny chases after her, prom turns into an all-night adventure—a night full of rash, wonderful, romantic, stupid, life-changing decisions.
Finding Her Edge by Jennifer Iacopelli – February 8
For fans of Emma Lord and Abbi Glines, Jennifer Iacopelli's swoony, romantic new novel follows elite ice dancer Adriana Russo as she finds herself drawn to both her old dance partner and her new one.
Adriana Russo is figure skating royalty.
With gold-medalist parents, and her older sister headed to the Olympics, all she wants is to live up to the family name and stand atop the ice dance podium at the Junior World Championships. But fame doesn't always mean fortune, and their legendary skating rink is struggling under the weight of her dad's lavish lifestyle. The only thing keeping it afloat is a deal to host the rest of the Junior Worlds team before they leave for France.
That means training on the same ice as her first crush, Freddie, the partner she left when her growth spurt outpaced his. For the past two years, he's barely acknowledged her existence, and she can't even blame him for it.
When the family's finances take another unexpected hit, losing the rink seems inevitable until her partner, Brayden, suggests they let the world believe what many have suspected: that their intense chemistry isn't contained to the ice. Fans and sponsors alike take the bait, but keeping up the charade is harder than she ever imagined. And training alongside Freddie makes it worse, especially when pretending with Brayden starts to feel very real.
As the biggest competition of her life draws closer and her family's legacy hangs in the balance, Adriana is caught between her past and present, between the golden future she's worked so hard for, and the one she gave up long ago.
Cramm This Book by Olivia Seltzer – February 15
You can take a stand for justice. You can raise your voice to make a difference. You can find your way to make a mark and change the world.
But first—you need to know what the actual F is going on in it.
Today's world can feel like a seriously confusing mess. Headlines and newscasters and posts are coming at us from all sides, each talking about the latest issues and injustices, and everyone with their own opinion on how to solve the problems of the day. It's enough to make anyone's mind melt. Right?
Enter: Cramm This Book, your one-stop-shop for the scoop behind the scoop of the day. This is the read you need to understand everything from how the conflicts in the Middle East got going to where Black Lives Matter and Me Too actually began to what the full deal is with all of the wildfires and hurricanes we see each year. Important topics to read more about? We think so too.
From the founder of The Cramm, a news outlet by and for the incredible Gen Z activists who are already shaping our global future (really!), this book is a dive into the history that's made the world what it is today. Dip in for more on the wars, the movements, the disasters, and more—and get to know WTF is really going on.
Are you ready to take to the streets and take on the world? Then Cramm This Book and get going.
The future is ours. What are you waiting for?
League of Liars by Astrid Scholte – February 22
In this fantasy thriller, four teens charged with murder and caught up with the illegal use of magic band together to devise the ultimate jailbreak. Perfect for fans of Six of Crows and How to Get Away with Murder.
Ever since his mother was killed, seventeen-year-old Cayder Broduck has had one goal—to see illegal users of magic brought to justice. People who carelessly use extradimensional magic for their own self-interest, without a care to the damage it does to society or those around them, deserve to be punished as far as Cayder is concerned. Because magic always has a price. So when Cayder lands a once-in-a-lifetime opportunity to apprentice under a premier public defender, he takes it. If he can learn all the tricks of public defense, the better he'll be able to dismantle defense arguments when he's a prosecutor. Then he'll finally be able to make sure justice is served.
But when he meets the three criminals he's supposed to defend, it no longer seems so black and white. They're teenagers, like him, and their stories are . . . complicated, like his. Vardean, the prison where Cayder's new clients are incarcerated, also happens to be at the very heart of the horrible tear in the veil between their world and another dimension—where all magic comes from.
League of Liars is a dark and twisty mystery set in a richly-drawn world where nothing is as it seems, rife with magic, villains and danger.
All My Rage by Sabaa Tahir – March 1
From #1 New York Times bestselling author Sabaa Tahir comes a brilliant, unforgettable, and heart-wrenching contemporary YA novel about family and forgiveness, love and loss, in a sweeping story that crosses generations and continents.
Lahore, Pakistan. Then.
Misbah is a dreamer and storyteller, newly married to Toufiq in an arranged match. After their young life is shaken by tragedy, they come to the United States and open the Cloud's Rest Inn Motel, hoping for a new start.
Juniper, California. Now.
Salahudin and Noor are more than best friends; they are family. Growing up as outcasts in the small desert town of Juniper, California, they understand each other the way no one else does. Until The Fight, which destroys their bond with the swift fury of a star exploding.
Now, Sal scrambles to run the family motel as his mother Misbah's health fails and his grieving father loses himself to alcoholism. Noor, meanwhile, walks a harrowing tightrope: working at her wrathful uncle's liquor store while hiding the fact that she's applying to college so she can escape him—and Juniper—forever.
When Sal's attempts to save the motel spiral out of control, he and Noor must ask themselves what friendship is worth—and what it takes to defeat the monsters in their pasts and the ones in their midst.
From one of today's most cherished and bestselling young adult authors comes a breathtaking novel of young love, old regrets, and forgiveness—one that's both tragic and poignant in its tender ferocity.
Cinder & Glass by Melissa de la Cruz – March 8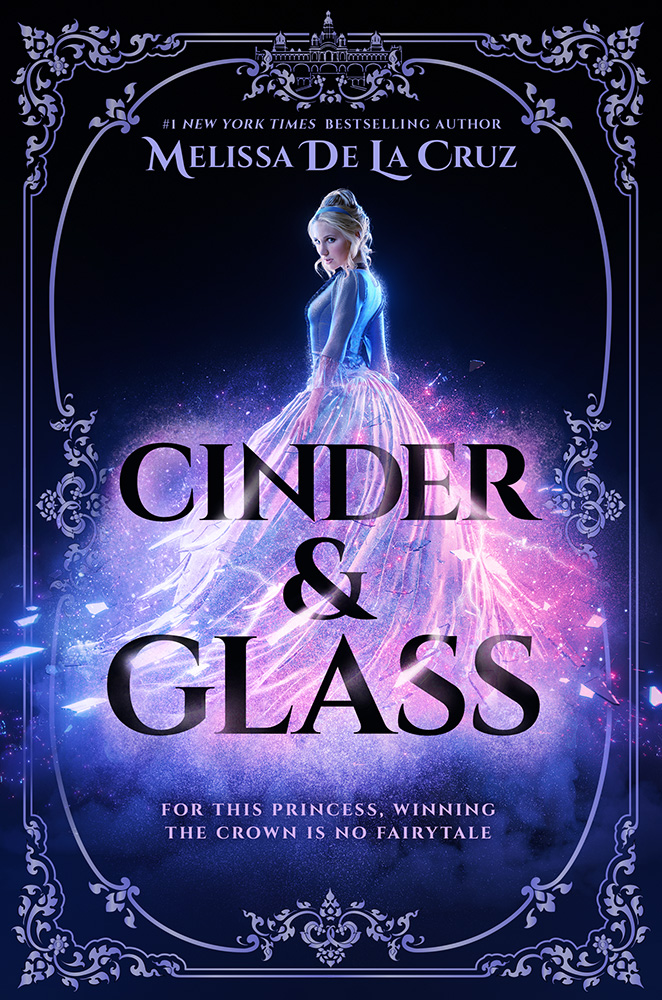 For this princess, winning the crown is no fairytale.
1682. The king sends out an invitation to all the maidens in France: their presence is requested at a number of balls and events that will be held in honor of the dashing Prince Louis, who must choose a bride.
– – –
Cendrillon de Louvois has more grace, beauty, and charm than anyone else in France. While she was once the darling child of the king's favorite adviser, her father's death has turned her into the servant of her stepmother and cruel stepsisters–and at her own chateau, too!
Cendrillon–now called Cinder–manages to evade her stepmother and attend the ball, where she catches the eye of the handsome Prince Louis and his younger brother Auguste.
Even though Cendrillon has an immediate aversion to Louis, and a connection with Auguste, the only way to escape her stepmother is to compete with the other women at court for the Prince's hand.
Soon, as Cendrillon glows closer to Auguste and dislikes the prince more and more, she will have to decide if she can bear losing the boy she loves in order to leave a life she hates.
Melissa de la Cruz takes a lush, romantic hand to this retold fairy tale classic.

For fans of Jenny Han and Jane Austen, a rom-com that's equal parts hilarious and heartfelt about the unexpected consequences of one teen's quest to help her friends find love, from the author of A Taste for Love.
High school junior Gigi Wong strives to be the best. After all, that's what everyone expects of her—her parents, friends, and even potential colleges. Thankfully, her best friend, Kyle, is always there to listen with a smile and a delicious bowl of ramen. Still, with her future—and her dreams—on the line, how is she to stand out when her classmates seem so perfect too?
Her answer comes in the form of an app writing contest. If Gigi can secure the nomination to represent her school, she has a chance at a prestigious tech internship. That's sure to get her applications noticed . . . All she needs is a winning entry.
When transfer student and new friend Etta confides that she's struggling to fit in, it gives Gigi an idea. What if she takes what she's learned from shadowing her aunt Rose, a professional matchmaker, to create a fun friend-making app? Perfect!
In fact, Gigi's app soon goes viral at school. Suddenly, she's the center of attention—and a major scandal. She never meant to hurt anyone, let alone Etta and Kyle. Can she save all she worked so hard for and the relationships that mean so much to her?
Diamond Park by Phillippe Diederich – March 8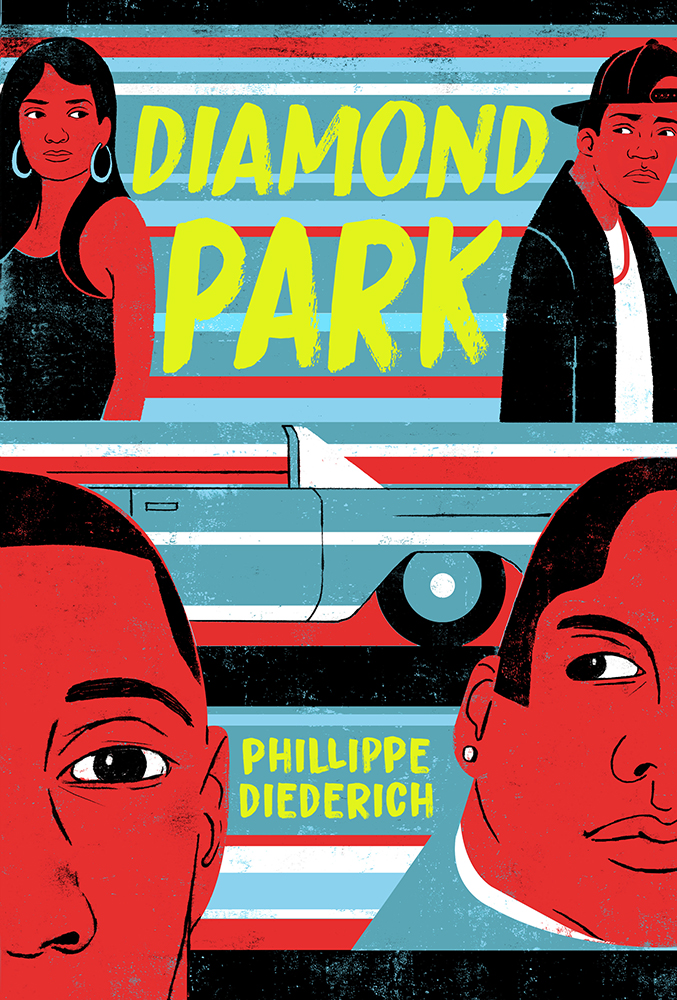 A fast-paced YA novel about four Mexican-American teenagers from Houston, a '59 Chevy Impala, and a murder that changes their lives forever.
Flaco isn't the kind of kid who gets in trouble. He doesn't want to give his mom or his aunt Ana Flor any grief—they've had enough since his cousin Carlos died serving in Afghanistan. But he finds a whole lot more trouble than he bargained for when he and his friends Tiny, Magaña, and Susi ride the bus from their Houston neighborhood to Diamond Park to buy a used car. And not just any car—a 1959 Impala convertible, a dream car. The transaction gets complicated fast, and Susi ends up with a knife in her hands, covered in blood. When Tiny has to disappear to avoid ICE, Flaco and Magaña head south in the Impala to set things right. In a wildly impetuous move, the two boys cross into Mexico hunting for a trafficker named Anaconda, the man they believe is the real killer, to clear Susi's name. In a breathtaking, seat-of-your-pants adventure they manage to kidnap him but in the process they discover how little they ever actually understood about what really happened in Diamond Park.
The Moth Girl by Heather Kamins – March 8
Flying doesn't always mean freedom.
Anna is a regular teenaged girl. She runs track with her best friend, gets good grades, and sometimes drinks beer at parties.
But one day at track practice, Anna falls unconscious . . . but instead of falling down, she falls up, defying gravity in the disturbing first symptom of a mysterious disease.
This begins a series of trips to the hospital that soon become Anna's norm. She's diagnosed with lepidopsy: a rare illness that causes symptoms reminiscent of moths: floating, attraction to light, a craving for sugar, and for an unlucky few, more dangerous physical manifestations.
Anna's world is turned upside down, and as she learns to cope with her illness, she finds herself drifting further and further away from her former life. Her friends don't seem to understand, running track is out of the question, and the other kids at the disease clinic she attends once a week are a cruel reminder that things will never be the same.
From debut author Heather Kamins comes a beautiful and evocative story about one girl's journey of choosing who she wants to be–in a life she never planned for.
Kacen Callender meets Becky Albertalli in a deliciously geeky best friends-to lovers romance from award-winning author Julian Winters!
School's out, senior year is over, and Isaac Martin is ready to kick off summer. His last before heading off to college in the fall where he won't have his best friend, Diego. Where—despite his social anxiety—he'll be left to make friends on his own. Knowing his time with Diego is limited, Isaac enacts a foolproof plan: snatch up a pair of badges for the epic comic convention, Legends Con, and attend his first ever Teen Pride. Just him and Diego. The way it should be. But when an unexpected run-in with Davi—Isaac's old crush—distracts him the day tickets go on sale, suddenly he's two badges short of a perfect summer. Even worse, now he's left making it up to Diego by hanging with him and his gamer buddies. Decidedly NOT part of the original plan. It's not all bad, though. Some of Diego's friends turn out to be pretty cool, and when things with Davi start heating up, Isaac is almost able to forget about his Legends Con blunder. Almost. Because then Diego finds out what really happened that day with Davi, and their friendship lands on thin ice. Isaac assumes he's upset about missing the convention, but could Diego have other reasons for avoiding Isaac?
Kiss & Tell by Adib Khorram – March 22
A smart, sexy YA novel about a boy band star, his first breakup, his first rebound, and what it means to be queer in the public eye, from award-winning author Adib Khorram
Hunter never expected to be a boy band star, but, well, here he is. He and his band Kiss & Tell are on their first major tour of North America, playing arenas all over the United States and Canada (and getting covered by the gossipy press all over North America as well). Hunter is the only gay member of the band, and he just had a very painful breakup with his first boyfriend–leaked sexts, public heartbreak, and all–and now everyone expects him to play the perfect queer role model for teens.
But Hunter isn't really sure what being the perfect queer kid even means. Does it mean dressing up in whatever The Label tells him to wear for photo shoots and pretending never to have sex? (Unfortunately, yes.) Does it mean finding community among the queer kids at the meet-and-greets after K&T's shows? (Fortunately, yes.) Does it include a new relationship with Kaivan, the star of the band opening for K&T on tour? (He hopes so.) But when The Label finds out about Hunter and Kaivan, it spells trouble—for their relationship, for the perfect gay boy Hunter plays for the cameras, and, most importantly, for Hunter himself.
Lucy Miller's family has the unique ability to remove people's painful memories—but Lucy isn't prepared for truths she will uncover in this speculative YA debut thriller, perfect for fans of Eternal Sunshine of the Spotless Mind.
People come from everywhere to forget. At the Memory House, in Tumble Tree, Texas, Lucy's father can literally erase folks' heartache and tragic memories. Lucy can't wait to learn the family trade and help alleviate others' pain, and now, at sixteen, she finally can. But everything is not as it seems.
When Lucy practices memory-taking on her dad, his memory won't come loose, and in the bit that Lucy sees, there's a flash of Mama on the day she died, tinged red with guilt. Then Lucy wakes up the next morning with a bruised knee, a pocketful of desert sand, and no memory of what happened. She has no choice but to listen to Marco Warman—a local boy she's always wondered about, who seems to know more than he should.
As Lucy and Marco realize there are gaps in their own memories, they team up to fill in the missing pieces—to figure out what's really going on in their town, and to uncover their own stolen history along the way. But as the mysteries pile up one thing becomes certain: There are some secrets people will do anything to keep.
From the author of Layoverland comes another bitingly clever, laugh-out-loud funny novel, about a group of teen girls going up against an exploitative megachurch in their small Montana town.
The only thing Genesis, Holly and Zoe seem to have in common is being stuck in Violet, Montana. Well, that and the fact that Hope Harvest Ministries is trying to ruin their lives.
Genesis lives on a commune that is now an echo of the New Age cult it once was. She's witnessed power couple Pastor Jay and Ree Reaps transform their sleepy small town into a haven for online Influencers, who flock to Violet, bible in one hand and Ree's bestselling ACT LIKE A LADY, PRAY LIKE A BOSS in the other. Now, the Reaps have decided it's God's Will™ that they take over Gen's ranch.
Holly is a begrudging tourist, forced to spend the summer with her estranged father as punishment for her unsavory behavior back in LA. To Holly, Hope Harvest is nothing but a gimmicky marketing ploy, but it's threatening to put her father's diner out of business and, for some reason, Holly cares.
All Zoe wants is to leave Violet, working thankless shifts at the diner to scrape together enough cash to start a new life with her girlfriend. But Zoe's mother has lost everything to the church's multilevel marketing schemes so the little money that Zoe manages to make goes right to debt collectors.
The only solution to their problems is to scam the scammers and protect what's theirs. It shouldn't take much – the Reaps' golden son, an accidental kidnapping, some light blackmail – and the Reaps' fortune will be in the girls' much more deserving hands. As long as everything goes according to plan…
For fans of Caraval and The Night Circus, this decadent and darkly enchanting YA fantasy, set against the backdrop of a Belle Époque-inspired hotel, follows seventeen-year-old Jani as she uncovers the deeply disturbing secrets of the legendary Hotel Magnifique.
All her life, Jani has dreamed of Elsewhere. Just barely scraping by with her job at a tannery, she's resigned to a dreary life in the port town of Durc, caring for her younger sister Zosa. That is, until the Hotel Magnifique comes to town.
The hotel is legendary not only for its whimsical enchantments, but also for its ability to travel—appearing in a different destination every morning. While Jani and Zosa can't afford the exorbitant costs of a guest's stay, they can interview to join the staff, and are soon whisked away on the greatest adventure of their lives. But once inside, Jani quickly discovers their contracts are unbreakable and that beneath the marvelous glamour, the hotel is hiding dangerous secrets.
With the vexingly handsome doorman Bel as her only ally, Jani embarks on a mission to unravel the mystery of the magic at the heart of the hotel and free Zosa—and the other staff—from the cruelty of the ruthless maître d'hôtel. To succeed, she'll have to risk everything she loves, but failure would mean a fate far worse than never returning home.
A guide for girls of color looking to find their voice and claim space as they prepare for high school, college, and their careers, from the New York Times bestselling author of The Memo: What Women of Color Need to Know to Secure a Seat at the Table
For girls of color, figuring out how to find your voice and make sure everyone around you can hear it is essential. In this book, Minda Harts acts like the reader's big sister–she knows what it's like to be a Black girl in high school, and she's giving the reader advice based on her own experience and her own success, in high school, college, and beyond. Full of anecdotes, thought exercises, how-tos, and encouragement, this book tackles topics from how to build your squad to how to stand up for yourself when the system doesn't have your best interests at heart. Minda's voice is warm and validating, and the advice focuses on introspection, helping each reader find her own way. Each chapter ends with a series of questions that helps the reader decide on the best next moves for her.
Jane the Virgin meets The Sisterhood of the Traveling Pants in New York Times bestselling author J. C. Cervantes's charming, romantic YA debut.
Ava Granados will never forgive herself for being late to her beloved Nana's deathbed. For generations, blessings have been passed to the women in her family upon death, but due to a freaky flash flood that left Ava in a fender bender with a mysterious boy, she arrived seconds too late to for Nana's blessing—instead, all she gets is the wash of regret on her sisters' faces.
Until Nana pops up with a challenge from beyond the grave. As it turns out, Nana did give Ava a blessing, but it missed, landing with the boy from the night of the storm. If Ava can't straighten out the mistake, Nana will linger as a ghost forever, which she's not exactly excited about. To help her on her quest, Ava will have her two older sisters and Nana's rather bumbling spiritual guide, Medardus, who is, of all things, the patron saint of teeth.
For solitary Ava, being asked to befriend some random boy is the last thing she wants to do. She's gotten along just fine being wary and protecting her heart; keeping people at a distance is a great way to ensure no one ever hurts you. But as Ava and the gang embark on their mission to retrieve Nana's blessing, she starts to wonder if what she might gain by getting close to thunderstorm boy is worth the risk.
Letting go is a beach.
Jazz Jacobson has spent fourteen of her sixteen summers on Fire Island. It's just an hour from Manhattan but feels like a world away, where Jazz thrives in the absence of the social hierarchies and pressures of high school. Most of all, it's the place where she's reunited with her best friend, Macy Whelan.
This summer starts out strong when the cute new boy on the island seems to like Jazz (hello, first boyfriend?). But it's hard to focus on her own crush when Macy's still obsessing over her hookup from last summer, Max Cooper.
Jazz can't believe how cold and mean Max is to Macy. But when Macy starts to seriously act out, Jazz begins to see that she knows only one side of the story . . . and that she has to help her friend before something terrible happens.
Boundaries are crossed and the edge of sanity is tested in Marcelle Karp's debut novel, which celebrates the complicated dynamics of female friendship and the heartbreaking ache of first love.
With and Without You by Emily Wibberley and Austin Siegemund-Broka – April 19
#Wibbroka is back with another swoony YA–this time tackling long-distance relationships, in a novel based on their own romantic history.
If high school seniors Siena and Patrick were a superlative, they'd be Couple Most Likely to Marry. Three solid years of dating, and everyone agrees they're perfect for each other. But with college on the horizon, Siena begins to wonder whether staying together is the best idea. Does she really want to be tied down during the most transformative years of her life? So she makes a decision to break up with Patrick, convincing herself it's for the best. Though, before she can get the words out, he beats her to the punch: his family is moving. He'll be spending senior year in Austin. A thousand miles away. Caught off guard by the news, Siena agrees to stay with Patrick, believing their relationship will naturally fizzle out with time and distance. But over a series of visits throughout the school year, Siena begins to see a different side of Patrick–one that has her falling in love with him all over again.
From Beyond the Break author Heather Buchta comes a funny, romantic novel about a girl trying to make amends with a former best friend. The thing is: healing someone else's broken heart has its complications, especially when he's now an A-list movie star.
High school senior Alexa Brooks had it all figured out. Study hard, nail the extracurriculars, stay focused, and life would follow the carefully crafted plan. The problem is this plan was designed for one thing: making her forget all about her once-best-friend, former-potential-boyfriend, Carson Knight. Four years ago, he was the boy who always made her laugh, the boy she loved, and the boy she mistakenly and very publicly betrayed. Oh, and he was also the boy who grew up to become a heartthrob A-list actor, named Cayden McKnight.
An innocent-enough school assignment suddenly brings Cayden to the forefront of Alexa's mind, and her celebrity-crazed best friend Lindsey discovers the old connection. Convinced that his Hollywood bad boy image is the direct result of Alexa and Carson's fallout, Lindsey convinces Alexa to find Carson and reconcile, but reaching an A-list movie star is not as easy as it used to be when he was the kid Alexa called every night before bed. Unable to apologize in person but determined to somehow right her wrongs, Alexa goes on a quest to remake Cayden's image, doing good deeds in his name. But nothing is as it seems in Hollywood, and even when she's able to finally face Cayden McKnight in person, Alexa can't break through to the Carson she once knew. Is it really too late to make amends?
A sparkling K-drama inspired debut teen novel by Grace Shim, THE NOH FAMILY introduces irrepressibly charming teen Chloe Kang, who is reunited with her deceased father's estranged family via a DNA test, and is soon whisked off to Seoul to join them… 
When her friends gift her a 23-and-Me test as a gag, high school senior Chloe Kang doesn't think much of trying it out. She doesn't believe anything will come of it—she's an only child, her mother is an orphan, and her father died in Seoul before she was even born, and before her mother moved to Oklahoma. It's been just Chloe and her mom her whole life. But the DNA test reveals something Chloe never expected—she's got a whole extended family from her father's side half a world away in Korea. Her father's family are owners of a famous high-end department store, and are among the richest families in Seoul. When they learn she exists, they are excited to meet her. Her mother has huge reservations, she hasn't had a great relationship with her husband's family, which is why she's kept them secret, but she can't stop Chloe from travelling to Seoul to spend two weeks getting to know the Noh family.
Chloe is whisked into the lap of luxury, but something feels wrong. Chloe wants to shake it off—she's busy enjoying the delights of Seoul with new friend Miso Dan, the daughter of one of her mother's grade school friends. And as an aspiring fashion designer, she's loving the couture clothes her department store owning family gives her access to. But soon Chloe will discover the reason why her mother never told her about her dad's family, and why the Nohs wanted her in Seoul in the first place. Could joining the Noh family be worse than having no family at all?

Heated competition leads to even hotter romance in this YA summer rom-com for fans of Sandhya Menon, Emma Lord, and Wibbroka.
Seventeen-year-old, high-achieving Kavya Joshi has always been told she's a little too ambitious, a little too mouthy, and overall just a little too much. In one word: besharam.
So, when her nemesis, Ian Jun, witnesses Kavya's very public breakup with her loser boyfriend on the last day of junior year, she decides to lay low and spend the summer doing what she loves best–working part time playing princess roles for childrens' birthday parties. But her plan is shot when she's cast as Ariel instead of her beloved Belle, and learns that Ian will be her Prince Eric for the summer. [Cue the combative banter.]
Exhausted by Kavya and Ian's years-long feud, their friends hatch a plan to end their rivalry by convincing them to participate in a series of challenges throughout the summer. Kavya is only too eager to finally be declared the winner. But as the competition heats up, so too does the romantic tension, until it escalates from a simmer to a full-on burn.

Jo never heard of the label "practice girl"…until she was called one. And those two devastating words would irreversibly change the way she saw everyone–including herself. An emotional and empowering novel about reputation and double standards, perfect for fans of Katie Cotugno and Sarah Dessen.
Jo Beckett is looking for love. She's fallen for a few boys, but for some reason, they've never fallen for her. One night, at a party she didn't even want to go to, she finds out the truth. Those boys, who are on the wrestling team she manages, consider her just a "practice girl"—the popular term for girl who's good enough to hook up with but not to date.
With this crushing revelation, Jo feels so many things–heartsick, ashamed, betrayed, and angry. But she refuses to let that label define her. In piecing her life back together, Jo is forced to unpack more uncomfortable truths about all her relationships–from her best friend to the boy she likes–that help her understand her real worth.
From the author of the acclaimed This Raging Light, Practice Girl is a heart-wrenching, relatable, and ultimately triumphant story about a girl who rejects her label and decides for herself who she is to the world.
Melt with You by Jennifer Dugan – May 17

From the author of Hot Dog Girl comes a sweet and salty queer YA rom-com about two girls on a summer road trip in an ice cream truck.
Fallon and Chloe used to be best friends. But last summer, the girls hooked up right before Chloe left for college, and after a series of misunderstandings, they aren't even speaking to one another. Now, a year later, Chloe's back home from school, and Fallon is doing everything in her power to avoid her. Which is especially difficult because their moms own a business together—a gourmet ice cream truck where both girls work.
But when their moms have the opportunity to make a presentation to some venture capitalists in Texas—something that could seriously expand their business and solve all their money problems to boot—it's up to Fallon to work a series of food truck festivals across the country. But she can't do it alone, and Chloe is the only one available to help. As tensions heat up again between the two girls, will Fallon be able to keep her cool?

Two Black, queer best friends face their last day together with an epic journey through Baltimore in this magnetic YA debut by celebrated cultural critic and bestselling author of Here for It R. Eric Thomas.
With junior year starting in the fall, Harrison feels like he's on the precipice of, well, everything. Standardized testing, college, and the terrifying unknowns and looming pressures of adulthood after that—it's like the future wants to eat him alive. Which is why Harrison is grateful that he and his best friend, Linus, will face these things together. But at the end of a shift at their summer job, Linus invites Harrison to their special spot overlooking the city to deliver devastating news: He's moving out of state at the end of the week.
To keep from completely losing it—and partially inspired by a cheesy movie-night pick by his Dad—Harrison plans a send-off à la Ferris Bueller's Day Off that's worthy of his favorite person. If they won't be having all the life-expanding experiences they thought they would, Harrison will squeeze them all into their last day together. They end up on a mini road trip, their first Pride, and a rooftop dance party, all while keeping their respective parents, who track them on a family location app, off their trail. Harrison and Linus make a pact to do all the things—big and small—they've been too scared to do. But nothing feels scarier than saying goodbye to someone you love.
Man o' War by Cory McCarthy – May 31
An achingly honest and frequently hilarious coming-of-age novel about an Arab American trans swimmer fighting to keep their head above water in a landlocked midwestern town.
River McIntyre has grown up down the street from Sea Planet, an infamous marine life theme park slowly going out of business in small-town Ohio. When a chance encounter with a happy, healthy queer person on the annual field trip lands River literally in the shark tank, they must admit the truth: they don't know who they are—only what they've been told to be. This sets off a wrenching journey of self-discovery, from internalized homophobia and gender dysphoria, through layers of coming out, affirmation surgery, and true freakin' love.
A charming rom-com about high school debater TJ Powar who—after becoming the subject of an ugly meme—makes a resolution to stop shaving, plucking, and waxing, and prove that she can be her hairy self and still be beautiful…but soon finds this may be her most difficult debate yet. Perfect for fans of Netflix's Never Have I Ever.
When TJ Powar—a pretty, popular debater—and her cousin Simran become the subject of a meme: with TJ being the "expectation" of dating an Indian girl and her Sikh cousin who does not remove her body hair being the "reality"—TJ decides to take a stand.
She ditches her razors, cancels her waxing appointments, and sets a debate resolution for herself: "This House Believes That TJ Powar can be her hairy self, and still be beautiful." Only, as she sets about proving her point, she starts to seriously doubt anyone could care about her just the way she is—even when the infuriating boy from a rival debate team seems determined to prove otherwise.
As her carefully crafted sense of self begins to crumble, TJ realizes that winning this debate may cost her far more than the space between her eyebrows. And that the hardest judge to convince of her arguments might just be herself.
Zyla & Kai by Kristina Forest – June 7

A fresh new YA romance novel by Kristina Forest, Zyla & Kai is an epic star-crossed love story about first love and not just the will they, won't they— but why can't they?

While on a school trip to the Poconos Mountains (in the middle of a storm) high school seniors, Zyla Matthews and Kai Johnson, run away together leaving their friends and family confused. As far as everyone knows, Zyla and Kai have been broken up for months. And honestly? Their break up hadn't surprised anyone. Zyla and Kai met while working together at an amusement park the previous summer, and they couldn't have been more different.
Zyla was a cynic about love. She'd witnessed the dissolution of her parents' marriage early in life, and it left an indelible impression. Her only aim was graduating and going to fashion school abroad. Until she met Kai.
Kai was a serial monogamist and a hopeless romantic. He'd put a temporary pause on his dating life before senior year to focus on school and getting into his dream HBCU. Until he met Zyla.
Alternating between the past and present, we see the love story unfold from Zyla and Kai's perspectives: how they first became the unlikeliest of friends over the summer, how they fell in love during the school year, and why they ultimately broke up… Or did they?
Romantic, heart-stirring and a little mysterious, Zyla & Kai will keep readers guessing until the last chapter.
Go Hunt Me by Kelly deVos – June 14

For Dracula lovers and fans of Diana Urban's All Your Twisted Secrets, this spine-tingling thriller follows seven horror buffs as their dream trip to a remote Romanian castle turns into a nightmare when they begin to be killed one by one.
Alex Rush is ready for the trip of a lifetime.
She and her friends have made some creepily awesome films together throughout high school, so with only a few months left before they go their separate ways for college, they're determined to make the best one yet: an epic documentary about the real inspiration for Dracula, filmed on location at a remote castle in Romania.
But when they get there, it's not quite the majestic setting they planned for. Menacing weapons line the walls, the twisted halls are easy to get lost in, and with no connection to the outside world, the group is unexpectedly off the grid. After just a few hours spent under its roof, Alex and her friends have no trouble imagining how this dark, terrifying castle inspired one of the most enduring horror novels of all time.
Only soon they no longer have to use their imaginations to understand the location's terrifying history—just as they get the documentary's first shot rolling, one of Alex's friends disappears, and she's nearly certain she saw a cloaked stranger lurking in the shadows. As more members of the group begin to meet an untimely demise, Alex is desperate to stop the bloodshed, even if it means facing a monster she never thought would be let loose.

In this seafaring fantasy, a soft-spoken and empathic teen must chart her own course to rescue the ruthless pirate who raised her
If there's one thing Thea Fowler has learned from her mother, it's that the only way for a woman to survive in a man's world is to make herself strong, invulnerable even. Strength, after all, is how Clementine Fowler survived after her world was washed away by ash and lava and became one of the most notorious pirates the world has ever known.
Unfortunately, Thea has inherited none of her mother's ruthlessness and grit.
After a lifetime of being told she is a disappointment, Thea longs to escape life under her mother's thumb. And when she falls for a handsome sailor named Bauer, she thinks she's found her chance at a new life. But it's not long before first love leads to first betrayal, and Thea learns that there's more than one way to be strong.
Jumper by Melanie Crowder – June 21

In a ripped-from-the-headlines story, nineteen-year-old Blair's passion for fighting fires lands her a spot with the Forest Service and sets her on a wilderness adventure that quickly turns catastrophic.
How far would you go to save yourself?
Blair Scott is in her second season as a wildland firefighter when the Forest Service puts out a call for an additional class of smokejumpers. She and her best friend Jason both apply, though neither expects to get in since they're only nineteen. But it's been a devastating fire season, and they are both accepted. But going to training camp is only the first step—everyone expects the teenage rookies will wash out in the first week. Blair has always been touchy about people telling her she isn't good enough, so she begins taking unnecessary risks to prove herself. It doesn't take long before everything spins out of control, leaving Blair struggling to cope.
A story of courage, self-knowledge, and ultimate triumph over the elements, Jumper is a dramatic wilderness adventure that explores what it takes to survive—in every sense of the word.
A Secret Princess by Margaret Stohl and Melissa de la Cruz – June 28

A surprising and romantic YA retelling-mashup of A Little Princess and The Secret Garden by bestselling authors Margaret Stohl and Melissa de la Cruz.
Best friends Mary Lennox, Sara Crewe, and Cedric Erroll have each other, and they are the only reason boarding school isn't completely insufferable.
Tragically, Mary's father passes away after he's stripped of his fortune, leaving her orphaned and with just one possession: a ticket to a ship that will bring her to the home of her last living relative, in America. But Cedric can't bear to say goodbye, and reveals that he's the son of an earl with endless riches . . .  and a huge estate that the three of them can run away to, leaving the boarding school–and thoughts of America–behind.
That's when Sara and Cedric discover that there's more to them than friendship, and Mary begins spending time with a handsome local boy–a relationship that quickly blossoms into romance.
It turns out that Maythem Estate is more than just a getaway–it's a secret garden of budding romance.
Filled with charm, romance, and swoon, and inspired by some of classic literature's most beloved characters, The Secret Princess is the perfect blend of A Little Princess and The Secret Garden— and the perfect companion to Jo & Laurie.

For fans of Suicide Notes from Beautiful Girls and Genuine Fraud, this coming-of-age story with a dash of mystery/thriller asks, How do you find someone you never really knew?
Donner Lake is famous for its dazzling waters, dramatic mountains, and the travelers trapped there long ago who did unspeakable things to survive. But for lonely Nora Sharpe, Donner was where a girl named Grace glided into her life one night and exploded her world.
After that, every summer, winter, and spring break, Nora, her brother Wesley, the enigmatic Grace, and their friend Rand left behind their real lives and reunited at Donner Lake. There, they traded truth and lies. They fell in love. They pushed each other too far. They came to know each other better than anyone in some ways, and not at all in others.
But two years later, something has happened to blow their world apart. Grace is missing. And Nora must find her way through the unspoken hurts and betrayals of the last two years—and find her way back to Wesley and Rand—to figure out what exactly happened to Grace, the girl she thought she knew.

Instant Karma meets I Wish You All the Best in a funny and heartfelt debut about a boy's delirious summertime quest with his ex-girlfriend.
The summer after senior year should have been a time for Cam to party and hang out with his friends. It should also have been a time for him to win back the love of his life, Allison Tandy, who'd dumped him so brutally the year before.
But it quickly becomes clear that this summer is going to be worse than a failure for Cam. It's going to be a tragedy.
Ally is left comatose after a terrible car crash, then Cam tears his ACL in a basketball accident. The operation leaves him in agony, confined to his couch and ruminating over the fact that his ex may not survive.
But when (after taking his medication) Cam starts seeing Ally, he starts to think: 1. He may be headed for a complete mental breakdown and 2. This summer might just be interesting afterall.
Brimming with honesty and humor, A Heavy Dose of Allison Tandy interrogates how much control we really have over matters of love—and life.
Youngblood by Sasha Laurens – July 19 

For fans of Vampire Diaries and dark academia, two queer teen bloodsuckers at an elite vampire-only boarding school must go up against all of Vampirdom when they uncover a frightening conspiracy on campus.
Kat Finn and her mother can barely make ends meet living among humans. Like all vampires, they must drink Hema, an expensive synthetic blood substitute, to survive, as nearly all of humanity has been infected by a virus that's fatal to vampires. Kat isn't looking forward to an immortal life of barely scraping by, but when she learns she's been accepted to the Harcote School, a prestigious prep school that's secretly vampires-only, she knows her fortune is about to change.
Taylor Sanger has grown up in the wealthy vampire world, but she's tired of its backward, conservative values—especially when it comes to sexuality, since she's an out-and-proud lesbian. She only has to suffer through a two more years of Harcote before she's free. But when she discovers her new roommate is Kat Finn, she's horrified. Because she and Kat used to be best friends, a long time ago, and it didn't end well.
When Taylor stumbles upon the dead body of a vampire, and Kat makes a shocking discovery in the school's archives, the two realize that there are deep secrets at Harcote—secrets that link them to the most powerful figures in Vampirdom and to the synthetic blood they all rely on.
Beasts of Ruin by Ayana Gray – July 26

In this much anticipated follow up to New York Times bestselling Beasts of Prey, Koffi's powers grow stronger and Ekon's secrets turn darker as they face the god of death.
Koffi has saved her city and the boy she loves, but at a terrible price. Now a servant to the cunning god of death, she must use her newfound power to further his continental conquest, or risk the safety of her home and loved ones. As she reluctantly learns to survive amidst unexpected friends and foes, she will also have to choose between the life—and love—she once had, or the one she could have, if she truly embraces her dangerous gifts.
Cast out from the only home he's ever known, Ekon is forced to strike new and unconventional alliances to find and rescue Koffi before it's too late. But as he gets closer to the realm of death each day, so too does he draw nearer to a terrible truth—one that could cost everything.
Koffi and Ekon—separated by land, sea, and gods—will have to risk everything to reunite again. But the longer they're kept apart, the more each of their loyalties are tested. Soon, both may have to reckon with changing hearts—and maybe, changing destinies.

A sweet and nerdy contemporary YA novel set in the world of marching band perfect for fans of Late to the Party, Fat Chance, Charlie Vega and Kate in Waiting.
Yasmín Treviño didn't have much of a freshman year thanks to Hurricane Humphrey, but she's ready to take sophomore year by storm. That means mastering the marching side of marching band—fast!—so she can outshine her BFF Sofia as top of the flute section, earn first chair, and impress both her future college admission boards and her comfortably unattainable drum major crush Gilberto Reyes.
But Yasmín steps off on the wrong foot when she reports an anonymous gossip Instagram account harassing new band members and accidentally gets the entire low brass section suspended from extracurriculars. With no low brass section, the band is doomed, so Yasmín decides to take things into her own hands, learn to play the tuba, and lead a gaggle of rowdy freshman boys who are just as green to marching and playing as she is. She'll happily wrestle an ancient school tuba if it means fixing the mess she might have caused.
But when the secret gossip Instagram escalates their campaign of harassment and Yasmín's friendship with Sofia deteriorates, things at school might be too hard to bear. Luckily, the support of Yasmín's new section—especially introverted section leader Bloom, a sweet ace and aro-spectrum boy—might just turn things around.

The Haunting of Hill House meets Knives Out in a bid for an inheritance that will leave Helen Vaughan either rich…or dead.
Helen Vaughan doesn't know why she and her mother left their ancestral home at Harrowstone Hall, called Harrow, or why they haven't spoken to their extended family since. So when her grandfather dies, she's shocked to learn that he has left everything—the house, the grounds, and the money—to her. The inheritance comes with one condition: she must stay on the grounds of Harrow for one full year, or she'll be left with nothing.
There is more at stake than money. For as long as she can remember, Harrow has haunted Helen's dreams—and now those dreams have become a waking nightmare. Helen knows that if she is going to survive the year, she needs to uncover the secrets of Harrow. Why is the house built like a labyrinth? What is digging the holes that appear in the woods each night?And why does the house itself seem to be making her sick?
With each twisted revelation, Helen questions what she knows about Harrow, her family, and even herself. She no longer wonders if she wants to leave…but if she can.