Don't worry; we get it.  It was hard being away from Hogwarts for the whole summer.  But while you're waiting for the 11:00 train from Platform 9¾ to leave, here are some Muggle books you might enjoy!
If you're a GRYFFINDOR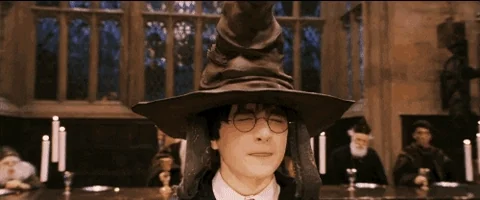 Seventeen-year-old Mariko's life is laid out for her: she may be an accomplished alchemist but she'll be married to the son of the emperor's favorite consort, which will elevate her family's standing.  On her way to the imperial city she is ambushed by a gang of bandits who've been hired to kill her – so she dresses as a boy to lay low.  A tale all about adventure, bravery, and taking charge of your own future.  Do we hear a Gryffindor roar?
Okay, this one is affectionately dubbed "the Nigerian Harry Potter," so you already know we're starting from a good place – except this story goes so beyond that.  Sunny is an American living in Nigeria and, although her features are African, she is Albino.  There seems to be no place for her to fit in…until she finds out she has magical powers.  She teams up with three other students who are also studying magic to catch a criminal who knows magic, too.  Everything you think you're familiar with, and then not.
halid is the teenage Caliph of Khorasan who takes a new bride each night only to have her executed at sunrise.  It is a suspicious surprise, then, when 16-year-old Shahrzad volunteers to marry Khalid.  But she has a plan to stay alive and exact revenge on the Caliph for the murder of her best friend and countless other girls.  The ultimate vengeance story.  Go Go Gryffindor!
If you're a RAVENCLAW

This is very much a Muggle book, as it's based on a completely true historical event.  Three teenagers cross paths in the search for a ship that promises them salvation from a war-torn East Prussia, running as the Russians close in…until tragedy of a different kind strikes.  Powerful and moving and eye-opening, this will attract the curious Ravenclaw who might not have known anything about this catastrophic piece of World War II history.
Although it's not confirmed, we are totally sure Mayim Bialik, PhD, is a Ravenclaw.  In this book, she gives you all you need to know about womanhood – biologically, socially, and academically.  It also has plenty of charts and graphs to help you follow along.  As much information as any Ravenclaw might ever need, and then some!
When Laia's brother is arrested for treason, she risks her life for the rebels who promise his rescue, and spies for them from within the Martial Empire's greatest military academy.  There she meets Elias, the school's finest soldier, but they soon realize their destinies are intertwined – and that they both are determined to fight against the tyranny of the Empire.  Ravenclaws will find strong characters in people like Elias' friend Helene (the only girl in the entire academy), who is fierce, able, intelligent, and TOTALLY deserves more attention than she gets.  Sigh.
If you're a HUFFLEPUFF
Calling all Hufflepuffs!  This is a story of family, friendship, grief, and love.   It focuses on the lives of Vic and Mad, and the way their stories intertwine as told to the Hackensack Police Department.  Their story begins with the death of Vic's father, and ends with the murder of Mad's uncle, but there are loads of important chapters in between.  We admire Vic and Mad's group of good friends (#squadgoals) that persists through rough times (even on a mission to scatter ashes across New Jersey), and if you're a loyal Hufflepuff we think you'll enjoy it, too.
Q is definitely one of the most loyal characters we know.  When his long-time crush Margo Roth Spiegelman vanishes one day, Q follows the clues she's left behind for him.  The clues take him to usual and unusual places from near and far, and although he was low-key obsessed we admire his perseverance and undying affection for Margo.  Perfect for any dedicated Hufflepuff!
Seventeen-year-old Tess Fowler may not seem like a dedicated, hard-working Hufflepuff from the start – she's dropped out of high school, is doubting her father's funeral business visions, and is trying to process her grief in the wake of the suicide of the first boy she'd told she loved.  But when she gets involved with her father's business, which may or may not be crumbling, it turns out she is pretty capable of taking charge of planning an event herself – and just might be coping after all.
If you're a SLYTHERIN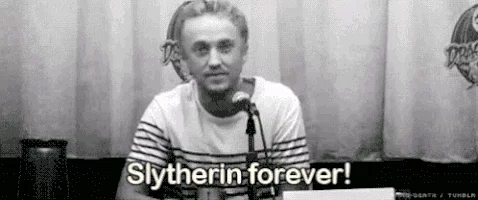 Adelina Amouteru is a Slytherin in every sense of the word.  The survivor of the blood fever that swept through her nation and decimated its people, Adelina may possess more than just scars.  Some believe these survivors – the "Young Elites" – have mysterious and powerful gifts.  Adelina's powers may be like none anyone has ever seen, and soon it becomes obvious that they shouldn't belong in this world.  But she is cunning and power-hungry, and filled with a desire to destroy all who dare to cross her.  Yeah, definitely Slytherin.
Eighteen-year-old Xifeng is destined for greatness, so say the stars (and her cruel aunt, Guma).  She is meant to be Empress of Feng Lu – if she only embraces the darkness within her.  Xifeng longs to escape her forgotten village and fulfill the destiny promised to her, but is the price of the throne too high?  The god who has sent her on this journey will not be satisfied until his power is absolute.  Xifeng will go to great lengths to get to the top, just like any power-hungry Slytherin might do.
In the walled city of Kos, corrupt mages can magically call forth sin from a sinner in the form of sin-beasts – lethal creatures spawned from the feelings of guilt.  Taj is the most talented of the aki, sin-eaters who are indentured by the mages to slay the sin-beasts at a great cost to their own health.  But 17-year-old Taj is cocky and desperate to provide for his family, until he is called upon to eat the sin of a member of the royal family.  Now he must fight to save the princess he loves – and his own life.  We think he could join the ranks (and bookshelves!) of some of the greatest, most resourceful, and most ambitious Slytherins.