Breaking News
12 YA Love Stories to Read If You ❤️ Love, Simon
Raise your hand if you're completely obsessed with Love, Simon, the new teen romcom based on Becky Albertalli's Simon vs. the Homo Sapiens Agenda! The story follows Simon, a not-so-openly gay teen trying to navigate high school, keep his friend group together, and e-flirt with a mysterious classmate named Blue. Whether you're one of the lucky ones who have already seen it and desperately need more YA romcom in your life, or one of the people who are patiently waiting for your time to come, we have the perfect books for you to fall in love with!
If I Stay and Just One Day author Gayle Forman is back with a story of three lost strangers who have to find their way back–one to a voice, one to a lost love, and one to a new sense of self.
Is there really such thing as a Perfect Ten? It's been two years since Sam broke up with the single other eligible gay guy at school, so when his BFF suggests performing a love spell, Sam's ready to try it out.
In the hours after a bridge collapse rocks their city, a group of teenagers meet in the waiting room of a hospital in a story that will make your heart stop and time stand still.
16-year-old Solomon hasn't left the house in three years because of his agoraphobia. When new friends Lisa and Clark enter his life, Solomon realizes that his isolation is keeping him from the rest of the world.
This debut follows Scott, a teenage boy who can't quite figure out what to do with his life. When his parents leave to visit Iran, he runs away to DC and meets a girl named Fiora who opens his eyes to who he wants to be.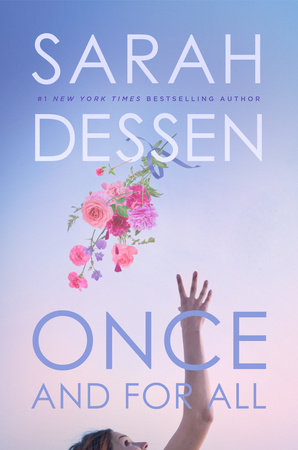 Sarah Dessen captures hearts again when Louna, the daughter of famous wedding planner Natalie Barrett, begrudgingly falls for happy-go-lucky serial dater Ambrose.
Printz Award-winning author Nina LaCour pens the tale of Emi, a film buff whose hopeless romantic notions will be challenged–and met–when she meets the beautiful, tumultuous Ava.
For Anna Oliphant, going to boarding school in Paris means three things: exploring the City of Lights, living with a group of awesome new friends, and a crush on a charming boy named Etienne St. Clair–one that might just turn into something more.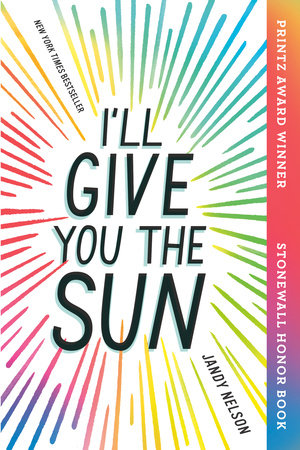 When a charismatic boy moves in across the street from passionate artist Noah, he finds himself falling fast and hard for his new neighbor, who seems to like him back. But when the two separated, and tragedy strikes Noah's family, Noah becomes a totally different person–at least, he pretends to be.
Royals by Rachel Hawkins
Daisy has no desire to be in the spotlight, but anonymity isn't really an option when your sister is marrying the Crown Prince of Scotland. Thankfully, the dashing young aristocrat Miles will be around to show her the royal ropes. On sale 5/1/18!
Always Never Yours by Austin Siegemund-Broka and Emily Wibberly
Love, Simon is top notch romance, and so is Always Never Yours! Megan is the girl before–all of her exes find their one true love right after dating her. When she is cast in her school's production of Romeo and Juliet, she meets Owen Okita, a boy who has her considering the lead role in her own love story. On sale 5/22/18
Late one night at an LA club, Nate and Cameron meet and discover they have way more in common than their love of an obscure indie band. But when Nate learns that Cameron is the heir to a soul-sucking record label–the very label that destroyed his father's life–he runs away as fast as he can. Will this Cinderfella story lead to a happily ever after? On sale 8/7/18