Breaking News
9 Houses You Definitely Wouldn't Want to Trick-or-Treat At
Halloween is a great time—candy for everyone, costume contests, Halloween parties, and most importantly: trick-o-treating. But let's be real – there's always a house on the block that's best avoided. For example, stay away from houses with histories of murders, exorcisms, and of course, hauntings. Steer clear of these fictional houses and you'll be just fine.
Whether it's an abandoned house, a boarding school, or even a church, something dark and evil lurks in the Merciless series. You could either be "exorcised" or haunted by the evil that could possibly consume your soul. We're not entirely sure if you're going to walk away with a bag full of candy if you go trick-o-treating here, but you'll for sure walk away wondering if there is evil in all of us.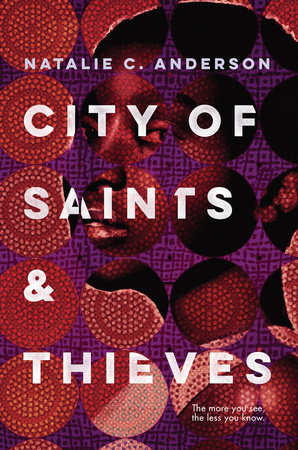 After fleeing the Congo as refugees, Tina and her mother arrived in Kenya looking for the chance to build a new life. Her mother found work as a maid for a prominent family, headed by Roland Greyhill, one of the city's most respected business leaders. But Tina soon learns that the Greyhill fortune was made from a life of corruption and crime. So when her mother is found shot to death in Mr. Greyhill's personal study, she knows exactly who's behind it. In another universe, this would probably be a decent place to go trick-o-treating, but with a murder mystery going on, I don't think you'll be getting much candy from this place either.
On a stormy Irish night, Olive and her best friend, Rose, begin to lose things. At first they lose things like hair clips and jewelry, as we all do, but soon it's clear that Rose has lost something much bigger. When the girls meet a group of teenagers in an abandoned house estate (red flag alert), they find a spellbook and in it, a spell to bring back lost things. It just might be their chance to find what they each need to set everything back to rights. Unless it's leading them toward things that were never meant to be found… Number one reason you wouldn't want to trick-o-treat here is because there would be no candy…because it's abandoned. And creepy as heck.
In Beasts Made of Night, sins don't only live in your conscious. They live on your skin, marking you with pain and guilt that's not even yours. In the royal castle, aki, aka sin-eaters, consume the sins of the royal family. Taj, the most talented of the aki, is covered in sin tattoos and although he receives high praise for it, it's not something he's necessarily proud of. At the royal castle, there's nothing but guilt, corruption, and darkness. No candy for you my friend.
Every October Cara and her family become inexplicably and unavoidably accident-prone. Some years it's bad, and some years it's just a lot of cuts and scrapes. This accident season is going to be a bad one (red flag alert). There's a long-hidden family secret underneath the bumps and bruises and she'll start discovering the painful truth about the adults in her life, and when she'll uncover the dark origins of the accident season. Now why would you want to go trick-o-treating at a house where the family is clearly cursed?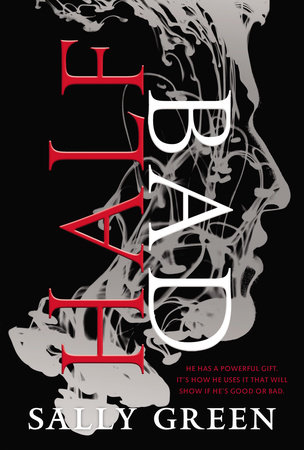 Sixteen-year-old Nathan lives in a cage: beaten, shackled, trained to kill and according to the two warring factions of witches, Nathan is an abomination, the illegitimate son of the world's most terrifying and violent witch, Marcus (red flag alert). Nathan's only hope for survival is to escape his captors, track down Marcus, and receive the three gifts that will bring him into his own magical powers—before it's too late. If Nathan is already planning his escape, you should too. There's no candy here folks!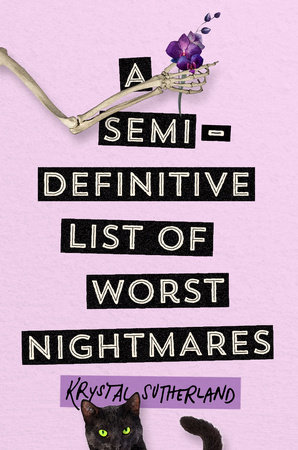 Ever since Esther Solar's grandfather was cursed by Death, everyone in her family has been doomed to suffer one great fear in their lifetime. The Solars are consumed by their fears and, according to the legend of the curse, destined to die from them. Esther doesn't know what her great fear is yet, a feat achieved by avoiding pretty much everything from elevators, to spiders, to haircuts. If this family is scared of everything, you wouldn't even be able to dress up in costume! They probably wouldn't even open the door to give you the candy.
One by one, the students of Makani's small town high school begin to die in a series of gruesome murders in Stephanie Perkins' There's Someone Inside Your House. As the terror grows closer and the hunt intensifies for the killer, Makani will be forced to confront her own dark secrets. Listen, any place that has a history of murders* (*emphasis on the s), and dark secrets isn't a place you would want to go to get the really good candy.
In People Like Us a girl's body is found dead in the lake near the private boarding school of Bates Academy. Kay Donovan is left with a computer-coded scavenger hunt, which begins to implicate suspect after suspect, until Kay herself is wrapped in the murder investigation. So, you probably wouldn't want to trick-o-treat here because the characters here would probably frame you for murder. People Like Us is coming this February. Pre-order it here!