Breaking News
15 MUST Reads for the First Half of 2019!
You know what? A lot (a LOT) of good books come out every year. So many that it can be hard to keep track.
It's great, but it can also be overwhelming. What if you miss out on something AMAZING? So, let's go over a few upcoming releases you DON'T want to miss out on!
What are the top 3 to look out for? 
This title is HOOOT on the radar, with our exclusive galley drop at BookCon 2018 being an INTENSE moment! But believe us, this book is worth the hype. A single standalone fantasy that will rock your world and a cover that is EVERYTHING.
Seventeen-year-old Keralie Corrington may seem harmless, but she's, in fact, one of Quadara's most skilled thieves and a liar. Varin, on the other hand, is an honest, upstanding citizen of Quadara's most enlightened region, Eonia. He runs afoul of Keralie when she steals a package from him, putting his life in danger. When Varin attempts to retrieve the package, he and Keralie both find themselves entangled in a conspiracy that leaves all four of Quadara's queens dead.
This searing poetic memoir and call to action from the bestselling and award-winning author of Speak, Laurie Halse Anderson, is hitting shelves March 12!
Who do you become when you have nothing left to lose? There is one thing Poe Blythe, seventeen-year-old captain of the Outpost's last mining ship, wants far more than the gold they tear from the Serpentine River:
Revenge.
ALLY CONDIE IS BACK! The internationally bestselling author of the Matched trilogy returns to YA with a story of grief, redemption and the search for gold!
Also keep an eye out for…
If you loved City of Saints and Thieves, then be excited for Natalie C Anderson's return! This heartbreaking yet riveting story of child soldier Abdi leave you on the edge of your seat.
In this enthralling, heartrending sequel to Reign of the Fallen, Odessa faces the fight of her life as the boundaries between the Dead and the living are challenged in a way more gruesome than ever before. AND WE ARE HERE FOR IT.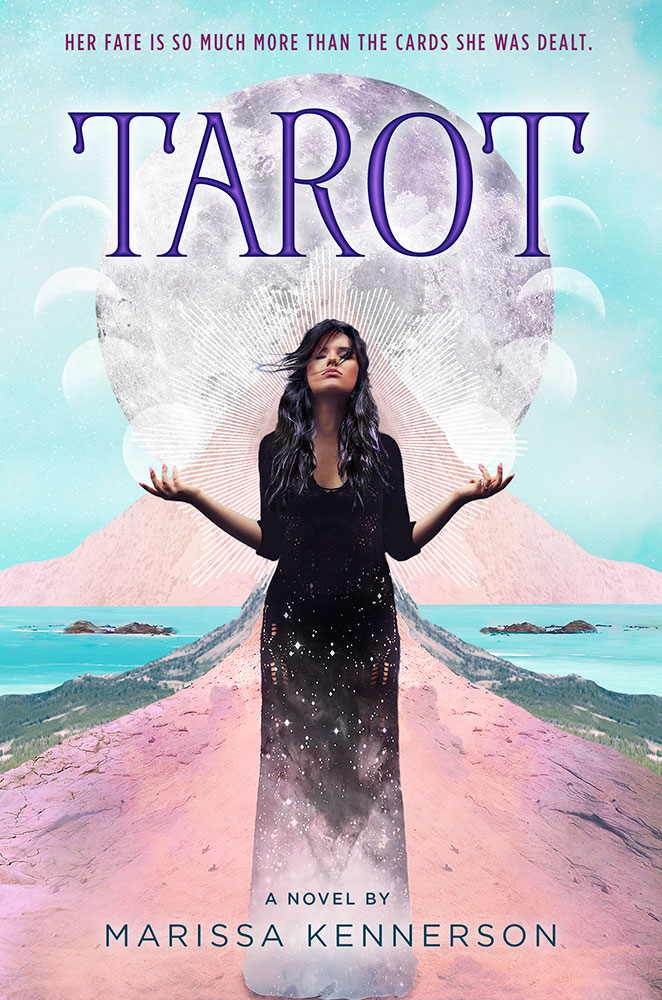 Prepare to dive into the world of Tarot, a fantasy from Marissa Kennerson that will do for tarot cards, what Romina Russell did for horoscopes! Anna is a result of a forbidden love and she's spent her life in hiding and alone. To pass the time she imagines a world of dreamers and creatives – the exact opposite of the life she's living. On her sixteenth birthday though, the walls between her imagination and the world she lives in, come crashing down.
We exclusively revealed the final title and DATE at BookCon 2018 and while Brendan was pretty elusive about how he's going to finish the Genesis series, some of the little clues he gave us had us SCARED – seriously, no one is safe!
The stunning finale of the Project Nemesis trilogy from New York Times bestselling author Brendan Reichs. Although staying alive in this broken world should force Min, Noah, Tack, and the others to form new alliances, old feuds die hard, and the brutality of the earlier Program phases cannot be forgotten.
Historical fiction + mythology? This one is going to have you guessing and guessing and then pondering about fate, love, war and time FOR HOURS afterwards. Weirdly like a cross between Atonement and the Wonder Woman movie …yes, really…Julie Berry's here to shake your world.
The finale of the Alex and Eliza trilogy is almost upon us! And while the ending as per history has us NERVOUS, we can't wait to see how Melissa de la Cruz concludes this swoony historical romance.
Can we just change history? Asking for a friend.
A stunning, gutting, deeply hopeful YA novel about love and loss and living with mental illness, from an exceptional new voice.
Biz knows how to float. But after what happens on the beach–first in the ocean, and then in the sand–the tethers that hold Biz steady come undone. Dad disappears and, with him, all comfort. It might be easier, better, sweeter to float all the way away? Or maybe stay a little longer, find her father, bring him back to her. Or maybe–maybe maybe maybe–there's a third way Biz just can't see yet.
The instantly beloved Arvin Ahmadi is back and this time he's changing up the game with a tech thriller that still resonates with his contemporary heart and soul! Basically Arvin is becoming that author that you'll follow across genres because HE'S THAT GOOD!
For seventeen-year-old Opal Hopper, code is magic. She builds entire worlds from scratch: Mars craters, shimmering lakes, any virtual experience her heart desires. 
But she can't code her dad back into her life. When he disappeared after her tenth birthday, leaving only a cryptic note, Opal tried desperately to find him. And when he never turned up, she enrolled at a boarding school for technical prodigies and tried to forget.
Until now. Because WAVE, the world's biggest virtual reality platform, has announced a contest where the winner gets to meet its billionaire founder. The same billionaire who worked closely with Opal's dad. The one she always believed might know where he went. The one who maybe even murdered him.
We never knew what was missing in our lives until we heard about this book, and then we knew and immediately moved this precious gem to the TOP of our witchy TBR!
The contemporary fantasy features a teen witch living in modern-day Salem who discovers that the tension with her ex-girlfriend doesn't much matter when there's a Blood Witch on the loose. To stop the attacks and score a second date with the new girl in town, she must uncover who's causing the deadly fires before her coven is destroyed.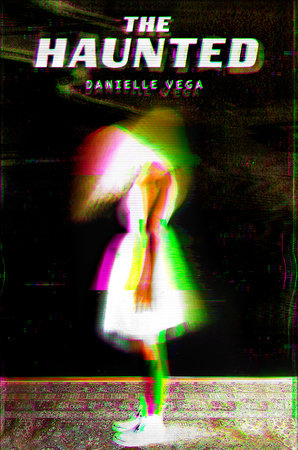 This is a read-with-the-lights-on book. What did we ever do to Danielle Vega? After scaring us silly with her Merciless series, she's back to tell ghost stories that will keep us up at night with The Haunted!
Hendricks Becker-O'Malley is new in town, and she's bringing baggage with her. With a dark and wild past, Hendricks doesn't think the small town her parents moved her to has much to offer her in terms of excitement. She plans on laying low, but when she's suddenly welcomed into the popular crowd at school, things don't go as expected.
Girls, who run the world? GIRLS! And this Social Network meets The Bold Type story of three girls who get their dream tech internship at a Silicon Valley start up will have you fist pumping with pride!
This summer Silicon Valley is a girls' club.
Three thousand applicants. An acceptance rate of two percent. A dream internship for the winning team. ValleyStart is the most prestigious high school tech incubator competition in the country. Lucy Katz, Maddie Li, and Delia Meyer have secured their spots. And they've come to win. Meet the Screen Queens.
If The Handmaid's Tale meets Matched sounds like the book for you, then have you meet The Virtue of Sin?
Miriam lives in New Jerusalem, a haven in the desert far away from the sins and depravity of the outside world. Within the gates of New Jerusalem, and under the eye of its founder and leader, Daniel, Miriam knows she is safe. Cared for. Even if she's forced, as a girl, to quiet her tongue when she has thoughts she wants to share, Miriam knows that New Jerusalem is a far better life than any alternative. So when God calls for a Matrimony, she's thrilled; she knows that Caleb, the boy she loves, will choose her to be his wife and they can finally start their life together.
But when the ceremony goes wrong and Miriam winds up with someone else, she can no longer keep quiet. For the first time, Miriam begins to question not only the rules that Daniel has set in place, but also what it is she believes in, and where she truly belongs.
Wanna be in the know about ALL the amazing books hitting shelves this year? Checkout our 2019 preview!