Breaking News
Cast Your Vote for the Best Bookish Moments of 2019!
2019 has been a FULL of heart-stopping moments in the book world. Frank stole our hearts in Frankly in Love. The plot twist at the end of The Beautiful left us SCREAMING. Ruta Sepetys made us sob with yet another masterpiece, The Fountains of Silence. This is Penguin Teen: Best Bookish Moments of 2019, and the vote is up to YOU! Meet the nominees for each category and click below when you're ready to cast your votes! (OBVIOUSLY there are spoilers below!!)
Meet the nominees!
BEST FIGHT

She was no lamb. She was a lion.
*SPOILER ALERRTTTTT!!!!!* That stand-off between Celine, Bastien, and Nigel? ABSOLUTELY HEART-STOPPING.

So it begins. Happy nameday, little sister. I hope you savor it.
Turning seventeen is momentous enough. But to be like Princess Eva, and have your seventeenth birthday be the start of your death match with your older sister for the throne of your country… That's not a birthday you forget!

We nod at each other, exchange a final nod. Then we turn away. She returns to her stormscourge, and I return to Pallor. We mount again, replace our helmets, and set our visors. Neither of us hesitates before launching into the air.
Possibly one of the tensest moments in YA history. Lee and his cousin strolling around the lake, knowing they're going to have to fight to the death when they reach the end of their walk, was heartbreaking. But the actual fight? IT BROKE US.
Steel Tide by Natalie C. Parker

"There is no surrender where you are concerned." 
Caledonia, how we love you. Steel Tide was a WILD ride, and finally getting a Aric Athair vs. Caledonia face-off was EVERYTHING.
WAR GIRLS by Tochi Onyebuchi

The pilots are too paralyzed by fear to begin firing. And with her bladed staff, she swings, cutting the first in half before twirling and slicing a diagonal blow across the second, moving faster than any mobile suit has ever moved before.
Seeing Onyii take to the skies in her mobile suit, flying for the first time as the Demon of Biafra, was both mesmerizing and intimidating. We'd hate to be an enemy mech pilot flying against her in battle!
BEST KISS
Meet the nominees!

Our kiss stretches the nebula into a thin green laserline that spans whole systems. 
This is a toss-up. Frank and Britt's first kiss in the car is sort of iconic. But Frank and Joy? We swooned. There's lots of Best Kissy moments in this book.

And then…holy crap, she's kissing me.
Millie Quint + A Scottish Princess + lots of adorable banter in between? *heart eyes*

This was not a kiss of curiosity, nor was it one of tentative exploration. It was wild. Reckless.
We had to wait a while to get that kiss out of Celine and Bastien. IT WAS WORTH IT.

"I will kiss you, if I may, Miss Windicott."
Real talk: it took a while to get these two shy love birds to kiss, but Hazel and James's first kiss is the cutest thing in the world. Between James struggling to get the courage to kiss Hazel, and Hazel dealing with Aphrodite's commentary in her ear, this makes for such a sweet, wholesome moment.

I didn't think about anything else but kissing her, all of her.
Juliet's first kiss with her new, maybe-girlfriend Kira is EVERYTHING you could ever want in your first kiss with someone, and we're still not over it.
BEST VILLAIN
Meet the nominees!

There's a lot going on villain-wise here. A race against the clock, fate itself, and of course…some darker forces at work. Wicked Fox has villains coming in at all sides and that's why we LOVE. IT.

Sisters have a special bond… but when your sister is the villain who has it out for you, things get complicated. Isadore is one of those villains whom we love to hate.

A devious assassin who always seems to be hiding in the shadows and murdering royals at the perfect moment? And an EXTRA surprise villain at the end? Lots happening in the not-so-good-intentioned realm in this one.

By far one of the more elusive villains. The villain of Rules for Vanishing isn't a person, but a place. Beware the road!

This book is full of villains, and it's pretty much up to you to decide who the villain is when you realize how much grey area there is on both sides. This book is FULL of conflict, with the hunger for power being the overarching villain that drives everyone to desperate actions. WE LOVE IT.
BEST TEARJERKER
Meet the nominees…
You can wish as hard as you want for something to stay, but it will slip right through you, drift to the bottom of you as you stand, watching, watery, logged, bleating bloated blubbering, doing and holding nothing.
Biz captured our hearts and her journey in learning to cope with grief is both beautiful and a definite tearjerker.

Then the wall ends and I continue on.
If you weren't crying at the end of Frankly in Love, you're probably lying. Because BOY did we have some emotions to deal with.

"If you really boiled it down, I thought, life is discovery, love, and loss. The magic that moves us. The choices we make, sometimes impulsively, that pave our way through the world."
This is a book about grief, and it is captured spectacularly well. We cried hard for this one.

"Let them start their dreadful wars, let destruction rain down, and let plague sweep through, but I will still be here, doing my work, holding humankind together with love like this." 
Lovely War has sweet moments we absolutely swoon for. But it also captures the fear and loss of war and brings it up to a personal level once it's the characters you've grown to know and love at stake. Trust us when we say you will not make it through the piano scene in the auditorium at the end without crying.

"Just when the caterpillar thought the world was over, it became a butterfly." 
No one was surprised when Ruta Sepetys delivered another masterpiece to our bookshelves. We were even less surprised when we all found ourselves deeply invested in a cast of characters dealing with the silent, devastating aftermath of the Spanish Civil War. Daniel and Ana definitely had us shedding tears.
BEST PLOT TWIST
Meet the nominees!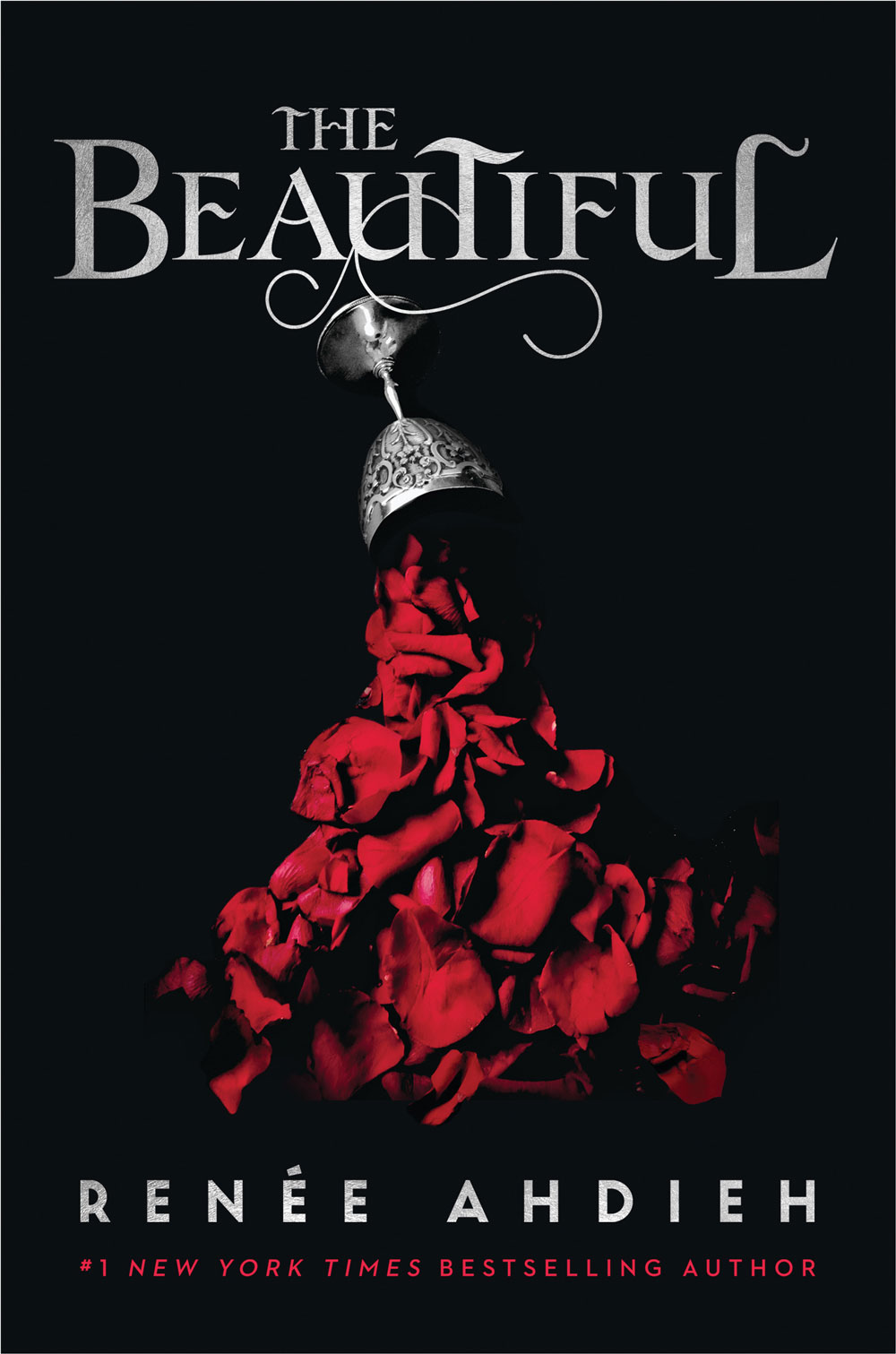 "Because I would rather lose him forever than watch him die."
Maybe we weren't expecting a COMPLETELY happy ending after the events of The Beautiful. But CELINE FORGETTING ABOUT BASTIEN? Oof. That one hurt.

"You, my perfect assassin." 
Finding out Keralie herself was the killer? WE. WERE. SHOOK.

"All of it is my fault." 
You could easily categorize all of Rules for Vanishing as one long plot twist. Every corner you turn, nothing is as it seems, and the final dark twist left our jaws hanging open.

"I helped you bury her," I say. "I helped you keep the secret. But you were the one that killed her." 
The truth behind Zahra's disappearance is WAY dark and WAY twisted in the best of plot twisty ways.
"We all deserve better than the truth." 
There were a lot of possible outcomes around the mystery of Pearl's missing father. But his murder and the dark truths he took to the grave? THAT WAS A TWIST.