Sneak Peeks
6 Life Lessons Learned From Gayle Forman Novels
Have you ever felt like if you could just have your favorite author be your life coach, everything would be a lot easier? That's how we feel about Gayle Forman, who seems to give us all the feels AND all the wisdom in everything she writes. Read on for 6 life lessons you're sure to find when you open her books!
"Life might take you down different roads. But you get to decide which one to take."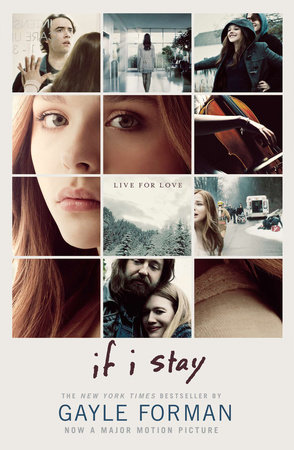 The ultimate story about the decisions we make for ourselves and those we love: After an accident in which she loses her family, Mia is caught between life and death and must choose whether to stay…or leave.
"Some things you can't control, no matter how hard you try."
The sequel to IF I STAY throws you right back to a place of intense feels, but this time from the perspective of Mia's boyfriend, Adam.
"Anything that kills hope is a sin."
Cody's journey to find out why her best friend Meg decided to end her life asks a difficult but eye-opening question: can you ever know what's truly in someone's heart?
"Everything is happening all the time, but if you don't put yourself in the path of it, you miss it."
Allyson's spontaneous decision to spend the last day of her European tour with a free-spirited actor named Willem in Paris is the perfect reminder that you need to get lost to truly find yourself.
"Love is not something you protect. It's something you risk."
After Willem' 24 hours with Allyson in Paris, he spends an emotional and transformative year searching for her that reminds us of the choices we make, accidents that happen, and the happiness we can find when they intersect.
"Celebrate the liberation of being honest, of being brave, maybe a little stupid."
Allyson and Willem's reunion is everything your heart needed and more, and will likely give you the urge to travel the world to find a love like this.