Sneak Peeks
Book recs for the Greek Gods
In case you didn't know, Lovely War by Julie Berry is a masterpiece of the Greek Gods intervening in two sweeping love stories caught in the crossfire of World War II. There, we meet Aphrodite, on trial and defending her decision to intervene amongst the mortals in the midsts of Ares, Hephaestus, Apollo, and Hades. Although each of these grand characters (and their absolutely priceless banter) each deserve their own book, we thought we'd at least recommend some reads for everyone in Lovely War, from the ever-hopeful Aphrodite to the grimly humorous Hades.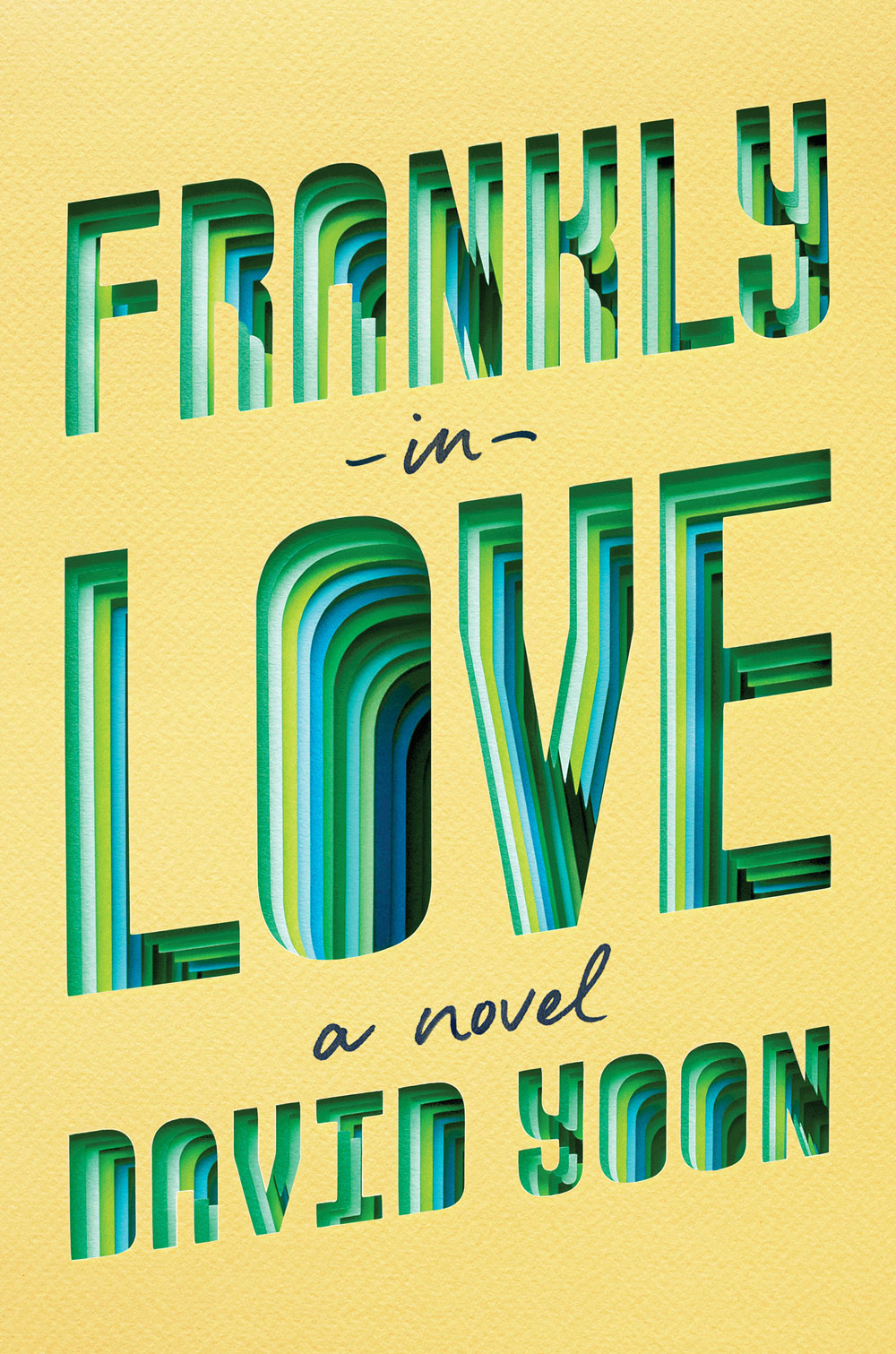 She's got a thing for love stories, okay? We have ZERO doubts that this goddess had quite a hand in Frank's troublesome love life. She just can't resist a good love triangle.
About the book: Two friends. One fake dating scheme. What could possibly go wrong? As Frank falls in love for the very first time, he's forced to confront the fact that while his parents sacrificed everything to raise him in the land of opportunity, their traditional expectations don't leave a lot of room for him to be a regular American teen. Desperate to be with Brit without his parents finding out, Frank turns to family friend Joy Song. Together, they come up with a plan to help each other and keep their parents off their backs. Out September 10th!
We know we got your attention with that title, Ares. A fight to the death? Yup. There's no way Ares would miss out on a story full of quick thinking, dangerous magic, and of course, battle.
About the book: A River of Royal Blood is an enthralling debut set in a lush North African inspired fantasy world that subtly but powerfully challenges our notions of power, history, and identity. Out October 29th!
Hephaestus – The Afterward by E.K. Johnston

There's no question about it, the god of fire and metalworking would love to have a hand in the story of these fierce lady warriors.
About the book: Both girls think their paths are laid out, but the godsgem isn't quite done with them and that new golden age isn't a sure thing yet. In a tale both sweepingly epic and intensely personal, Kalanthe and Olsa fight to maintain their newfound independence and to find their way back to each other.
Apollo – Seafire by Natalie C. Parker
Basically, Apollo is all about leveling up. Whether it's knowledge, art, or medicine, his motto is to be the best of the best. That's why he would be totally down for all things Seafire and the strong ambitions of the Mors Navis captain, Caledonia.
About the book: After her family is killed by corrupt warlord Aric Athair and his bloodthirsty army of Bullets, Caledonia Styx is left to chart her own course on the dangerous and deadly seas. She captains her ship, the Mors Navis, with a crew of girls and women just like her, who have lost their families and homes because of Aric and his men. The crew has one mission: stay alive, and take down Aric's armed and armored fleet.
Hades – The Haunted by Danielle Vega

Not really sure we need to explain this one, but long story short, the god of the Underworld would probably be a big fan of the scary shenanigans happening in Steele House. Tbh he might even be behind them.
About the book: Hendricks Becker-O'Malley doesn't think the small town her parents moved her to has much to offer her in terms of excitement, until she learns that Steele House–the fixer upper her parents are so excited about–is notorious in town. Local legend says it's haunted. Voices whisper in her ear as she lays in bed. Doors lock on their own. And, then, one night, things take a violent turn.
BONUS ROUND: You know what? The mortals from Lovely War deserve book recs too.
Hazel is noble, clever, and ambitious. She has a lot in common with the protagonist of Stacey Lee's The Downstairs Girl.
About the book: A powerful novel about identity, betrayal, and the meaning of family. By day, seventeen-year-old Jo Kuan works as a lady's maid for the cruel Caroline Payne, the daughter of one of the wealthiest men in Atlanta. But by night, Jo moonlights as the pseudonymous author of a newspaper advice column for "the genteel Southern lady", using the power of the pen to address some of society's ills, but is not prepared for the backlash that follows when her column challenges fixed ideas about race and gender. Out August 18th, 2019!
James – All for One by Melissa de la Cruz

James may be a soldier, but as we (and Aphrodite) well know, he has a soft heart, and we think he'd be a total sucker for Alex and Eliza's romance.
About the book: In this dazzling finale to the trilogy that began with the New York Timesbestselling Alex & Eliza: A Love Story, the curtain closes on the epic romance of Alexander Hamilton and Elizabeth Schuyler

Collette – LOVELY. WAR. BY JULIE BERRY.
Ok, yes, we know this is the book SHE'S IN. But we just need Collette to read this so she knows the love of her life is OKAY and NOT DEAD.
Aubrey – Night Music by Jenn Marie Thorne
Aubrey lives and breathes music. Besides that, he's a total charmer who loves to laugh. Night Music is the perfect romcom for hopeless romantic musicians!
About the book: A romantic comedy that sweeps you up with breezy writing and canny social commentary, set behind the scenes of the classical music world during one hot, anything-can-happen, New York City summer. And did we mention the stunning glimpse into the classical music scene?