What's Happening
9 Paperbacks to Bring With You on Your Next Vacation
Yes, we recommend you bring all 9. They're light, right? Read on for 9 books that are newly in paperback–if you missed them the first time around, now's the perfect moment to grab one (or all, like we said), and pack 'em in your beach bag!
The Girl with the Dragon Tattoo meets Gone Girl in this enthralling murder mystery set in a fictional city in Kenya. The perfect thrilling beach read that will keep you turning pages all afternoon (just remember to reapply sunscreen).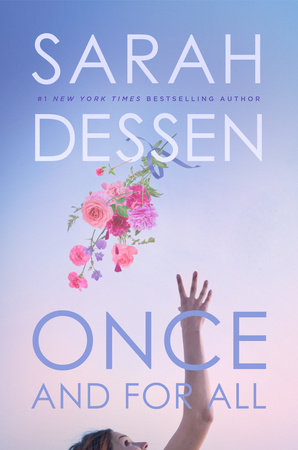 Sarah Dessen delivers a richly satisfying romance with an ending that is so much more than happily-ever-after. Her most recent novel will make you want to go back and re-read all the rest!
From the #1 New York Times bestselling author of the steamy The Wrath and the Dawn, comes a sweeping, action-packed YA adventure set against the backdrop of Feudal Japan. The sequel, Smoke in the Sun, is out 6/5!
A gay coming-of-age romantic comedy–perfect for fans of Love, Simon! This delightful romance is the perfect read for a sunny day! (May we recommend the picnic featured on the cover?)
A breathtaking page-turner about a girl with no short-term memory and her remarkable journey, against all odds, to find the one boy able to penetrate her fractured mind. This thriller will chill your spine, despite the hot weather!
This fun, funny, and bittersweet summer adventure is perfect for your mother-daughter trip! Seventeen year-old Nora is about to embark on an epic European adventure, and at the very last minute, her mom says she's coming too.
Lose yourself during your vacation in this Romeo and Juliet inspired tale about the daughter and son of long-feuding families working together to uncover the truth about a curse plaguing their bloodlines.
BuzzFeed senior writer Erin Chack hits you in the guts, the feels, and the funny bone all at once with this collection of personal essays. For those that don't care about laughing (or crying) in public!
What better place to read this thriller about two girls deserted on an island after a boat crash, than at the beach? Ok, so it's maybe a little close to home, but this twisting tale of betrayal is the perfect beach read. The paperback hits shelves June 5!