Reading Recs
12 Magical YA Fairytale Retellings
Relive some of your favorite fairytales and legends with these 12 magical YA retellings!
If you love Snow White…
Snow & Poison by Melissa de la Cruz
In a quest for survival, Sophie seeks refuge in the home of seven orphans, the counsel of a witch, and the safety of her blade. With the looming threat of war upon her duchy, Sophie must ponder: Can she do right by her home and honor her heart's desire?
If you love Cinderella…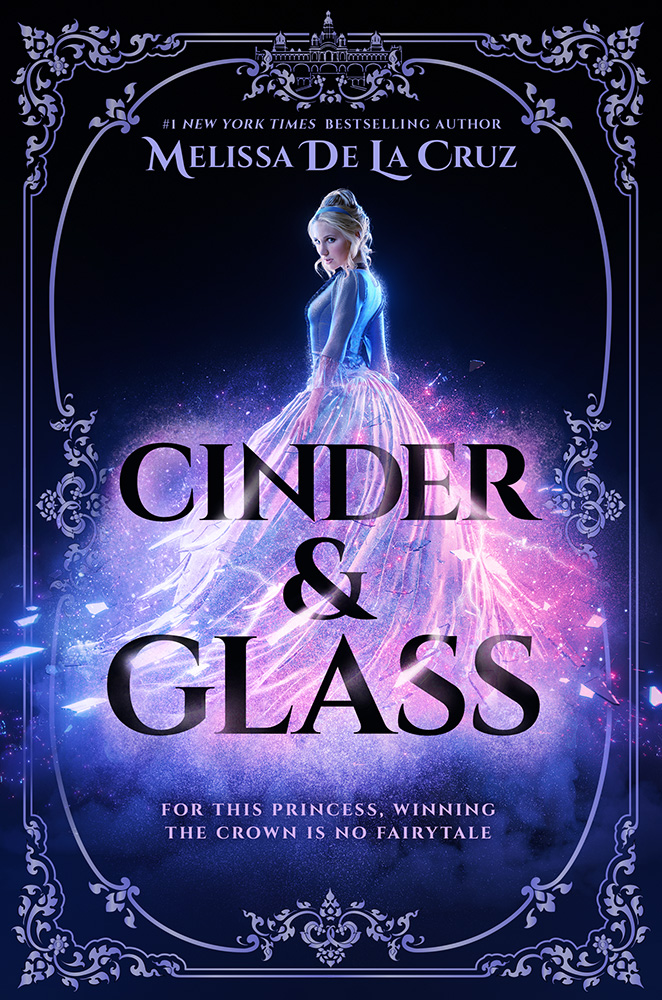 Cinder & Glass by Melissa de la Cruz
As her stepmother's cruelty grows, Cendrillon captures the prince's heart . . . though her own heart belongs to Auguste. Cendrillon's fate rests on one question: Can she bear losing the boy she loves in order to leave a life she hates?
The 99 Boyfriends of Micah Summers by Adam Sass
Micah Summers runs a popular Instagram full of drawings of his numerous imaginary boyfriends (ninety-nine so far)—though he's never had a real boyfriend before. But when a meet-cute with Boy 100 goes wrong, Micah embarks on a Prince Charming-like quest throughout Chicago to find true love—for real this time.
If you love One Thousand and One Nights…
The Wrath & the Dawn by Renée Ahdieh
Every dawn brings horror to a different family in a land ruled by a killer. Khalid, the eighteen-year-old Caliph of Khorasan, takes a new bride each night only to have her executed at sunrise. So it is a suspicious surprise when sixteen-year-old Shahrzad volunteers to marry Khalid. But she does so with a clever plan to stay alive and exact revenge on the Caliph for the murder of her best friend and countless other girls. Shazi's wit and will, indeed, get her through to the dawn that no others have seen, but with a catch . . . she's falling in love with the very boy who killed her dearest friend.
If you love Camelot…
The Other Merlin by Robyn Schneider
Channeling the modern humor of The Gentleman's Guide to Vice and Virtue, bestselling author Robyn Schneider creates a Camelot that becomes the ultimate teen rom-com hotspot in this ultra-fresh take on the Arthurian legend.
The Future King by Robyn Schneider – Mar 21
Welcome back to the great kingdom of Camelot! Scandal, betrayal, and courtly crushes abound in this highly anticipated sequel to The Other Merlin.
If you love Beauty and the Beast…
Curses by Lish McBride
Merit Cravan refused to fulfill her obligation to marry a prince, leading to a fairy godling's curse. She will be forced to live as a beast forever, unless she agrees to marry a man of her mother's choosing before her eighteenth birthday.
Tevin Dumont has always been a pawn in his family's cons. The prettiest boy in a big family, his job is to tempt naïve rich girls to abandon their engagements, unless their parents agree to pay him off. But after his mother runs afoul of the beast, she decides to trade Tevin for her own freedom.
Beauty and the Besharam by Lillie Vale
Heated competition leads to even hotter romance in this YA summer rom-com for fans of Sandhya Menon, Emma Lord, and Wibbroka.
Seventeen-year-old, high-achieving Kavya Joshi has always been told she's a little too ambitious, a little too mouthy, and overall just a little too much. In one word: besharam.
If you love Sleeping Beauty…
The Bone Spindle by Leslie Vedder
Sleeping Beauty meets Indiana Jones in this thrilling fairytale retelling for fans of Sorcery of Thorns and The Cruel Prince.
Fi is a bookish treasure hunter with a knack for ruins and riddles, who definitely doesn't believe in true love.
Shane is a tough-as-dirt girl warrior from the north who likes cracking skulls, pretty girls, and doing things her own way.
Briar Rose is a prince under a sleeping curse, who's been waiting a hundred years for the kiss that will wake him.
The Severed Thread by Leslie Vedder
Clever, bookish Fi and her brash, ax-wielding partner Shane are back in this action packed sequel to the bestselling The Bone Spindle, the gender-flipped Sleeping Beauty retelling, perfect for fans of Sorcery of Thorns and The Cruel Prince.
If you love A Little Princess or The Secret Garden…
A Secret Princess by Margaret Stohl and Melissa de la Cruz
A romantic YA retelling-mashup of A Little Princess and The Secret Garden by bestselling authors Margaret Stohl and Melissa de la Cruz—now in paperback!
If you love Peter Pan…
Neverlanders by Tom Taylor and Jon Sommariva
Tom Taylor, the #1 New York Times bestselling author of Nightwing, Superman: Son of Kal-El, DCeased, and Injustice, has joined forces with powerhouse illustrator Jon Sommariva (Harley Quinn) for this gritty young adult graphic novel set in the world of Peter Pan.