Reading Recs
A Beginner's Guide to Sarah Dessen
Hello and welcome to the list of all the Sarah Dessen books you need in your life! (Meaning all of them.) We're counting down our favorite Sarah Dessen's and all the reasons we love them!
About the book: To find the truth you've got to be willing to hear it.
When she's modeling, Annabel is the picture of perfection.
But her real life is far from perfect.
Fortunately, she's got Owen. He's intense, music-obsessed, and dedicated to always telling the truth.
And most of all, he's determined to make Annabel happy. . .
Why we love it: This one takes on the tough subjects and honestly, get ready to sob. Joining Annabel in her journey to finding her strength and hold her own is one you won't regret.
About the book: In her eleventh novel, Sarah Dessen returns to the beach town of Colby, setting of some of her best-loved books. Emaline is a Colby native, and so summer at the beach for her means hard work and a new population of beach goers. During this, her last summer before college, Emaline meets Theo while working for her family's rental business. He's a city boy who's come to Colby as the assistant to a high-strung documentary filmmaker who's in town to profile a reclusive local artist. Emaline knows he's not her type, but she can't help feeling drawn to him. And as their relationship develops, Emaline finds herself questioning her own goals, values, and choices in this classic Dessen romance.
Why we love it: A classic Dessen! Dreamy settings, adorable moments, lovable characters, and REQUIRED summer reading!
About the book: The more things change. . .
As far as Haven is concerned, there's just too much going on.
Everything is changing, and she's not sure where she fits in.
Then her sister's old boyfriend shows up, sparking memories of the summer when they were all happy and everything was perfect. . . .
But along the way, Haven realizes that sometimes change is a good thing.
Why we love this book: Moving on, finding yourself, and of course, super witty writing!
About the book: Is it really better to have loved and lost?  Louna's summer job is to help brides plan their perfect day, even though she stopped believing in happily-ever-after when her first love ended tragically.  But charming girl-magnet Ambrose isn't about to be discouraged now that he's met the one he really  wants. Maybe Louna's second chance is standing right in front of her.
Why we love it: This book is the SWEETEST. It's full of humor, adorable moments, AND set in the romantic world of wedding planning.
About the book: Sydney's handsome, charismatic older brother, Peyton, has always dominated the family, demanding and receiving the lion's share of their parents' attention. And when Peyton's involvement in a drunk driving episode sends him to jail, Sydney feels increasingly rootless and invisible, worried that her parents are unconcerned about the real victim: the boy Peyton hit and seriously injured. Meanwhile, Sydney becomes friends with the Chathams, a warm, close-knit, eccentric family, and their friendship helps her understand that she is not responsible for Peyton's mistakes. Once again, the hugely popular Sarah Dessen tells an engrossing story of a girl discovering friendship, love, and herself.
Why we love it: We love healthy friendships between women represented in books, and Saint Anything is particularly awesome in that respect!
About the book: A new day. A new place. A new life.
In the past few years, Mclean has pretended to be so many different people that she hardly remembers who she really is anymore.
The adorable guy next door might be able to help her figure it out.
But is she ready for it?
Why we love it: Relationships. Lots of feels. Lots of tears.
About the book: Nights have always been Auden's time, her chance to escape everything that's going on around her.
Then she meets Eli, a fellow insomniac, and he becomes her nocturnal tour guide.
Now, with an endless supply of summer nights between them, almost anything can happen. . . .
Why we love it: Summer nights! Adventures! The perfect go-to if you're up late and not ready to go to sleep.
About the book: Never underestimate the power of friendship.
When Colie goes to spend the summer at the beach, she doesn't expect much.
But Colie didn't count on meeting Morgan and Isabel.
Through them, she learns what true friendship is all about, and finally starts to realize her potential.
And that just might open the door to her first chance at love. . . .
Why we love it: So many reasons. Friendship. Learning to be comfortable in your skin. Exploring difficult relationships. A really, really gorgeous cover.
About the book: Unlock your heart and the rest will follow.
Ruby is used to taking care of herself.
But now that she's living with her sister, she's got her own room, she's going to a good school, and her future looks bright.
Plus there's the adorable boy next door.
Can Ruby learn to open her heart and let him in?
Why we love it: This book tackles vulnerability and openness in a way that will stick with you a long time after you put it down. We love reading Ruby's journey to finding her people and learning to love herself.
About the book: Expect the unexpected.
Macy's got her whole summer carefully planned.
But her plans didn't include a job at Wish Catering. And they certainly didn't include Wes.
But Macy soon discovers that the things you expect least are sometimes the things you need most.
Why we love it: The Truth About Forever covers the difficult topics of grief, loss, and healing with grace while also being humorous and moving. This book is a little of everything and we love it!
About the book: The world is a terrible place not to have a best friend.
Scarlett was always the strong one.
Halley was always content to follow in her wake.
Then Scarlett's boyfriend died, and Scarlett learned that she was pregnant.
Now Halley has to find the strength to take the lead and help Scarlett get through it.
Because true friendship is a promise you keep forever.
Why we love it: FRIENDSHIP. This book's message is powerful and unforgettable.
About the book: Love can be a very dangerous thing.
After her sister left, Caitlin felt lost.
Then she met Rogerson.
When she's with him, nothing seems real.
But what happens when being with Rogerson becomes a larger problem than being without him?
Why we love it: Arguably one of the most underrated Dessen books! This haunting, beautiful read will steal your heart and refuse to give it back.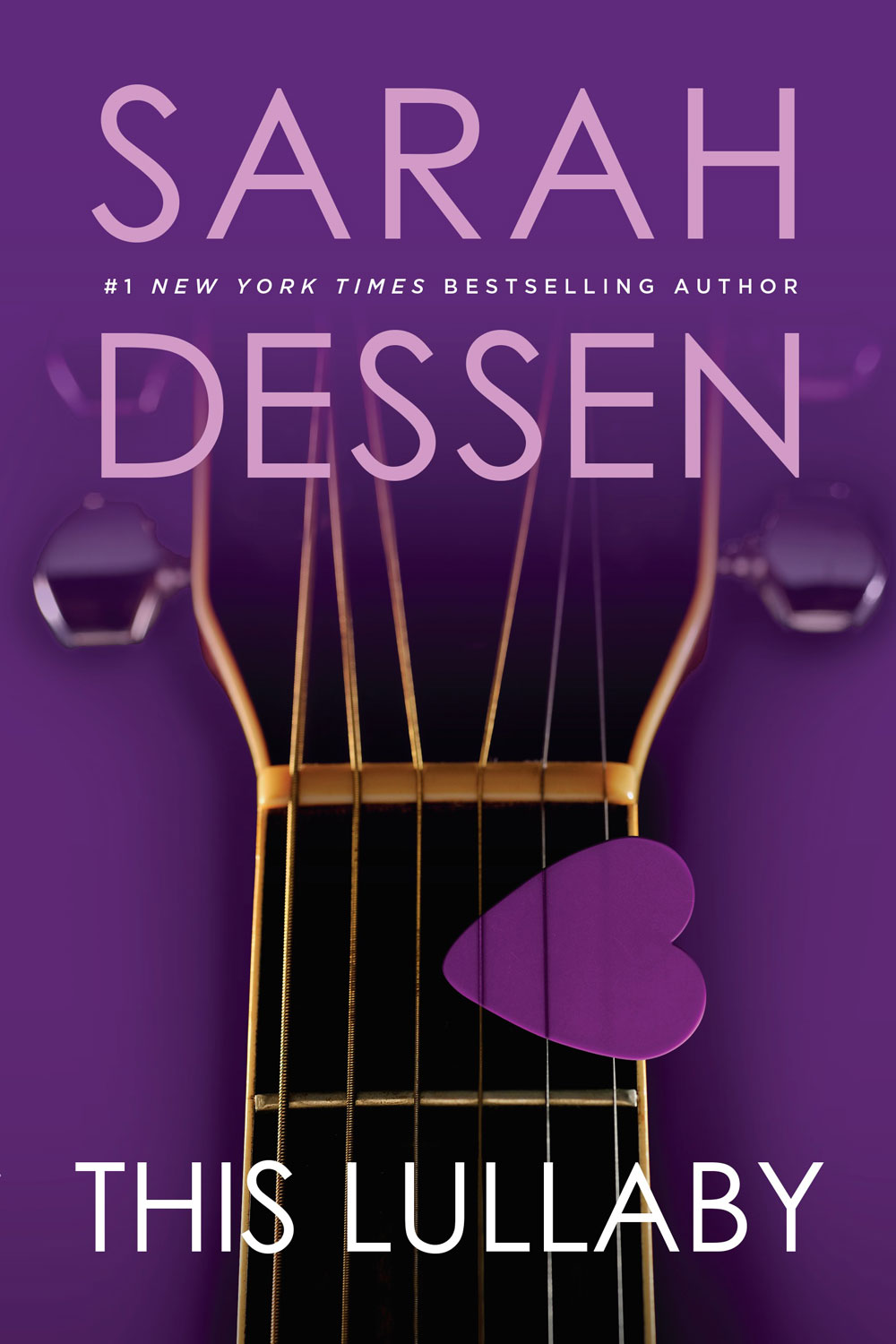 About the book: She's got it all figured out.
Or does she? When it comes to relationships, Remy's got a whole set of rules.
Never get too serious. Never let him break your heart. And never, ever date a musician.
But then Remy meets Dexter, and the rules don't seem to apply anymore.
Could it be that she's starting to understand what all those love songs are about?
Why we love it: Basically, all the reasons we love Sarah Dessen PLUS the dreamy musical setting!