Sneak Peeks
Bookish New Year's Resolutions
New Year, new you, new books too! We can all pretend that we will go to the gym more, do our laundry before the basket is overflowing, learn French, find a job that involves napping, or pilot a helicopter. But at some point, reality will set in and those resolutions may prove to be more than you bargained for. Let us help you set yourself up for success. (Is "book-cess" a word? It should be.) Read on for the new year's resolutions that the book lover in all of us can't wait to get started on! Bookcess!
Your pledge:
I, the unforgettable, irreplaceable, mesmerizing (your name here) solemnly swear to achieve at least one of the following new year's resolutions in this great year of 2017. It will be a year of things that are better than the things from 2016. If I do not complete my resolution, I will submit myself to nothing because reading is supposed to be fun and I'm going to go ahead and #livemybestlife.
Xoxo,
A Book Lover
The Resolutions:
I will actually attend that book club I signed up for.
I will use a book-inspired pick up line to ask someone out.
Some examples: "You're the Jin to my Amani. Do you want to accompany me to a party?" or "Are you a library book? Because I am respectfully checking you out."
I will donate at least 10 books to charity.
I will no longer stare blankly back at people when they tell me they "don't really read".
Apparently it's weird to do that.
I will build the grandest reading nook ever seen in human history.
I will start a book review blog with a punny name and I will write more than one post.
I will stop reading while walking because those crosswalks really come out of nowhere sometimes.
I will diversify my TBR list.
I will find a new reading spot in my neighborhood.
Deep breath. I will read a book in a new genre or by a new author.
I will reread one of the classics.
As if you needed an excuse.
I will read the book my favorite TV show or movie is based on.
(For real though you probably already have)
I will visit all of the independent bookstores in my city.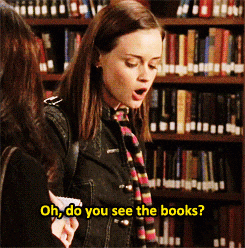 I will make a budget for my book spending this year. I will then ignore it as best I can.
I will try my hand at fan art for one of my favorite books.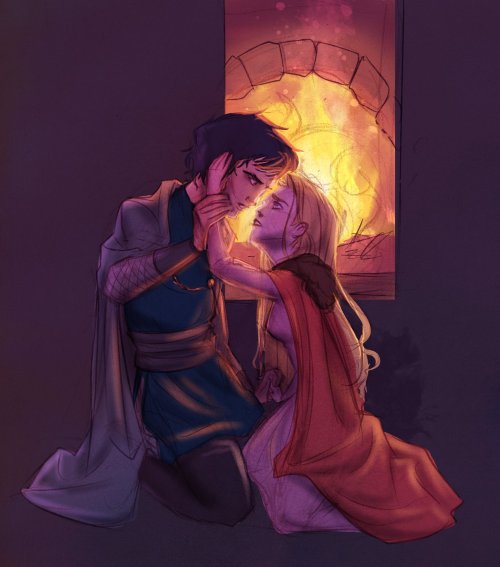 They may end up being stick figures and smiley faces but it's the thought that counts.
I will actually read that one book I lied about reading last year. (I'm looking at you The Outsiders)
I will tackle the rainbow shelf and it will be glorious.
And at a bonus level 100, I will learn to do this:
Happy 2019! You got this!