Reading Recs
Magical realism books for anyone needing more magic on their shelf
If you could use just a bit more magic in your life, here are 7 magical realism books to add to your shelf asap!
Jane the Virgin meets The Sisterhood of the Traveling Pants in New York Times bestselling author J.C. Cervantes's charming, romantic YA debut.
Ava Granados will never forgive herself for being late to her beloved nana's deathbed. But due to a flash flood that left Ava in a fender bender with a mysterious boy, she missed her grandmother's mystical blessing—one that has been passed between the women of her family upon death for generations.
Then Nana's ghost appears with a challenge from beyond the grave. As it turns out, Nana did give Ava a blessing, but it missed its target, landing with the boy from the night of the storm instead. Was it fate? Ava refuses to believe so. With the help of her sisters and Nana's rather bumbling spiritual guide, she's determined to reclaim her share of the family magic and set Nana free.
For guarded Ava, befriending some random boy is the last thing she wants to do. She's gotten along just fine protecting her heart—keeping people at a distance is a great way to ensure no one ever hurts you. But as Ava embarks on her mission to retrieve the lost blessing, she starts to wonder if getting close to thunderstorm boy is worth the risk.
In her swoony, heartwarming young adult debut, New York Times bestselling author J.C. Cervantes weaves an unforgettable tale about family, fate, and finding love where you least expect it.
Jandy Nelson's beloved, critically adored debut is now an Apple TV+ and A24 original film starring Jason Segel, Cherry Jones, Grace Kaufman, and Jacques Colimon.

Adrift after her sister Bailey's sudden death, Lennie finds herself torn between quiet, seductive Toby—Bailey's boyfriend who shares Lennie's grief—and Joe, the new boy in town who bursts with life and musical genius. Each offers Lennie something she desperately needs. One boy helps her remember. The other lets her forget. And she knows if the two of them collide, her whole world will explode.
As much a laugh-out-loud celebration of love as a nuanced and poignant portrait of loss, Lennie's struggle to sort her own melody out of the noise around her makes for an always honest, often uproarious, and absolutely unforgettable read.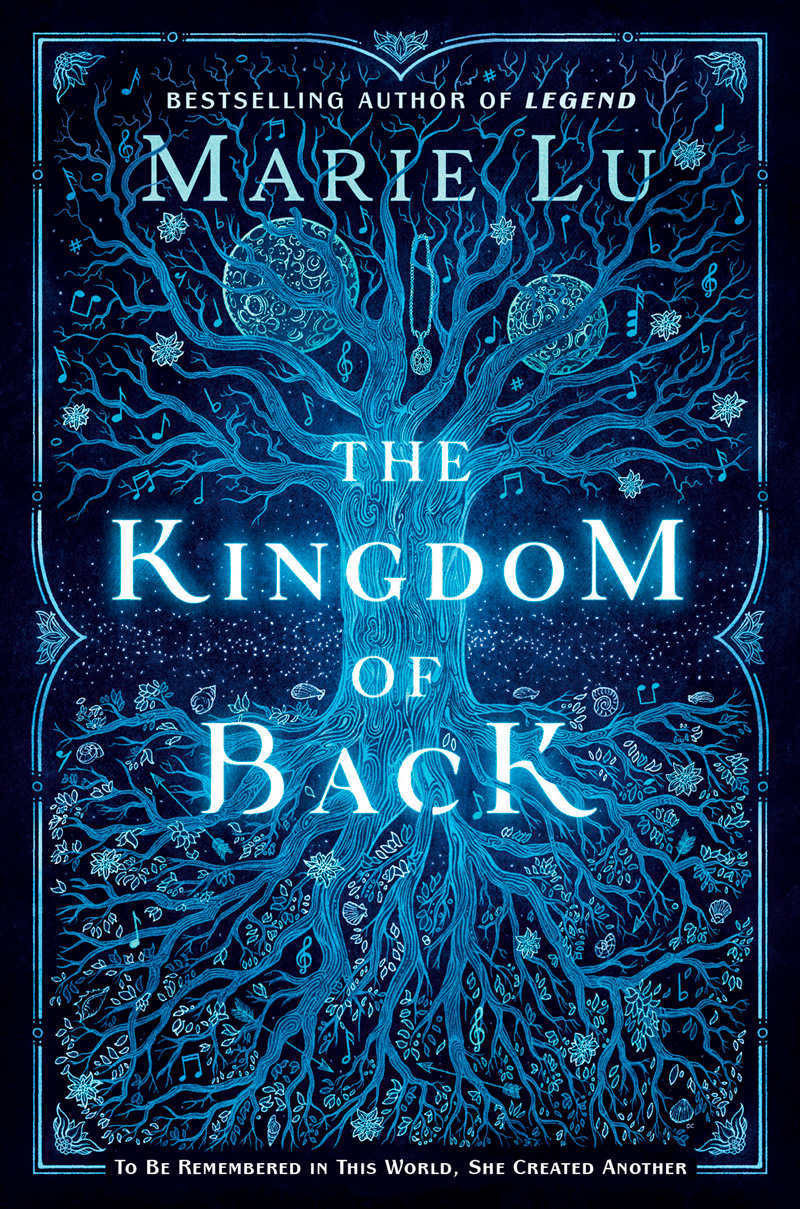 From #1 New York Times bestselling author Marie Lu comes a historical YA fantasy about a musical prodigy and the dangerous lengths she'll go to make history remember her. Now in paperback.
Two siblings. Two brilliant talents. But only one Mozart.
Born with a gift for music, Nannerl Mozart has just one wish–to be remembered forever. But even as she delights audiences with her masterful playing, she has little hope she'll ever become the acclaimed composer she longs to be. She is a young woman in 18th century Europe, and that means composing is forbidden to her. She will perform only until she reaches a marriageable age–her tyrannical father has made that much clear.
And as Nannerl's hope grows dimmer with each passing year, the talents of her beloved younger brother, Wolfgang, only seem to shine brighter. His brilliance begins to eclipse her own, until one day a mysterious stranger from a magical land appears with an irresistible offer. He has the power to make her wish come true–but his help may cost her everything.
In her first work of historical fiction, #1 New York Times bestselling author Marie Lu spins a lush, lyrically-told story of music, magic, and the unbreakable bond between a brother and sister.
A modern ghost story about trauma and survival, Watch Over Me is the much-anticipated new novel from the Printz Award-winning author of We Are Okay
Mila is used to being alone.
Maybe that's why she said yes. Yes to a second chance in this remote place, among the flowers and the fog and the crash of waves far below.
But she hadn't known about the ghosts.
Newly graduated from high school, Mila has aged out of the foster care system. So when she's offered a teaching job and a place to live on an isolated part of the Northern California coast, she immediately accepts. Maybe she will finally find a new home—a real home. The farm is a refuge, but it's also haunted by the past. And Mila's own memories are starting to rise to the surface.
Nina LaCour, the Printz Award–winning author of We Are Okay, delivers another emotional knockout with Watch Over Me about trauma and survival, chosen family and rebirth.

Lucy Miller's family has the unique ability to remove people's painful memories—but Lucy isn't prepared for truths she will uncover in this twisty speculative thriller, perfect for fans of Eternal Sunshine of the Spotless Mind and Neal Shusterman.
People come from everywhere to forget. At the Memory House, in Tumble Tree, Texas, Lucy's father can literally erase folks' heartache and tragic memories. Lucy can't wait to learn the family trade and help alleviate others' pain, and now, at sixteen, she finally can. But everything is not as it seems.
When Lucy practices memory-taking on her dad, his memory won't come loose, and in the bit that Lucy sees, there's a flash of Mama on the day she died, tinged red with guilt. Then Lucy wakes up the next morning with a bruised knee, a pocketful of desert sand, and no memory of what happened. She has no choice but to listen to Marco Warman—a local boy she's always wondered about, who seems to know more than he should.
As Lucy and Marco realize there are gaps in their own memories, they team up to fill in the missing pieces—to figure out what's really going on in their town, and to uncover their own stolen history along the way. But as the mysteries pile up one thing becomes certain: There are some secrets people will do anything to keep.
Rose Colter is almost home, but she can't go back there yet. When her car breaks down in the Nevada desert, the silence of the night is broken by a radio broadcast of a voicemail message from her best friend, Gaby. A message Rose has listened to countless times over the past year. The last one Gaby left before she died.
So Rose follows the lights from the closest radio tower to Lotus Valley, a small town where prophets are a dime a dozen, secrets lurk in every shadow, and the diner pie is legendary. And according to Cassie Cyrene, the town's third most accurate prophet, they've been waiting for her. Because Rose's arrival is part of a looming prophecy, one that says a flood will destroy Lotus Valley in just three days' time.
Rose believes if the prophecy comes true then it will confirm her worst fear—the PTSD she was diagnosed with after Gaby's death has changed her in ways she can't face. So with help from new friends, Rose sets out to stop the flood, but her connection to it, and to this strange little town, runs deeper than she could've imagined.
Debut author Rebecca Mahoney delivers an immersive and captivating novel about magical places, found family, the power of grief and memory, and the journey toward reconciling who you think you've become with the person you've been all along.
In the faux-documentary style of The Blair Witch Project comes the campfire story of a missing girl, a vengeful ghost, and the girl who is determined to find her sister–at all costs.
Once a year, a road appears in the forest. And at the end of it, the ghost of Lucy Gallows beckons. Lucy's game isn't for the faint of heart. If you win, you escape with your life. But if you lose….
Sara's sister disappeared one year ago–and only Sara knows where she is. Becca went to find the ghost of Lucy Gallows and is trapped on the road that leads to her. In the sleepy town of Briar Glen, Lucy's road is nothing more than local lore. But Sara knows it's real, and she's going to find it.
When Sara and her skeptical friends meet in the forest to search for Becca, the mysterious road unfurls before them. All they have to do is walk down it. But the path to Lucy is not of this world, and it has its own rules. Every mistake summons new horrors. Vengeful spirits and broken, angry creatures are waiting for them to slip, and no one is guaranteed safe passage. The only certainty is this: the road has a toll and it will be paid.
Sara knows that if she steps onto the road, she might not come back. But Becca needs her.
And Lucy is waiting.