Reading Recs
Scariest Books in YA for Your List
Calling all scary book lovers! If you love to pick up a book you absolutely canNOT put down, here are a few you'll definitely want on your list.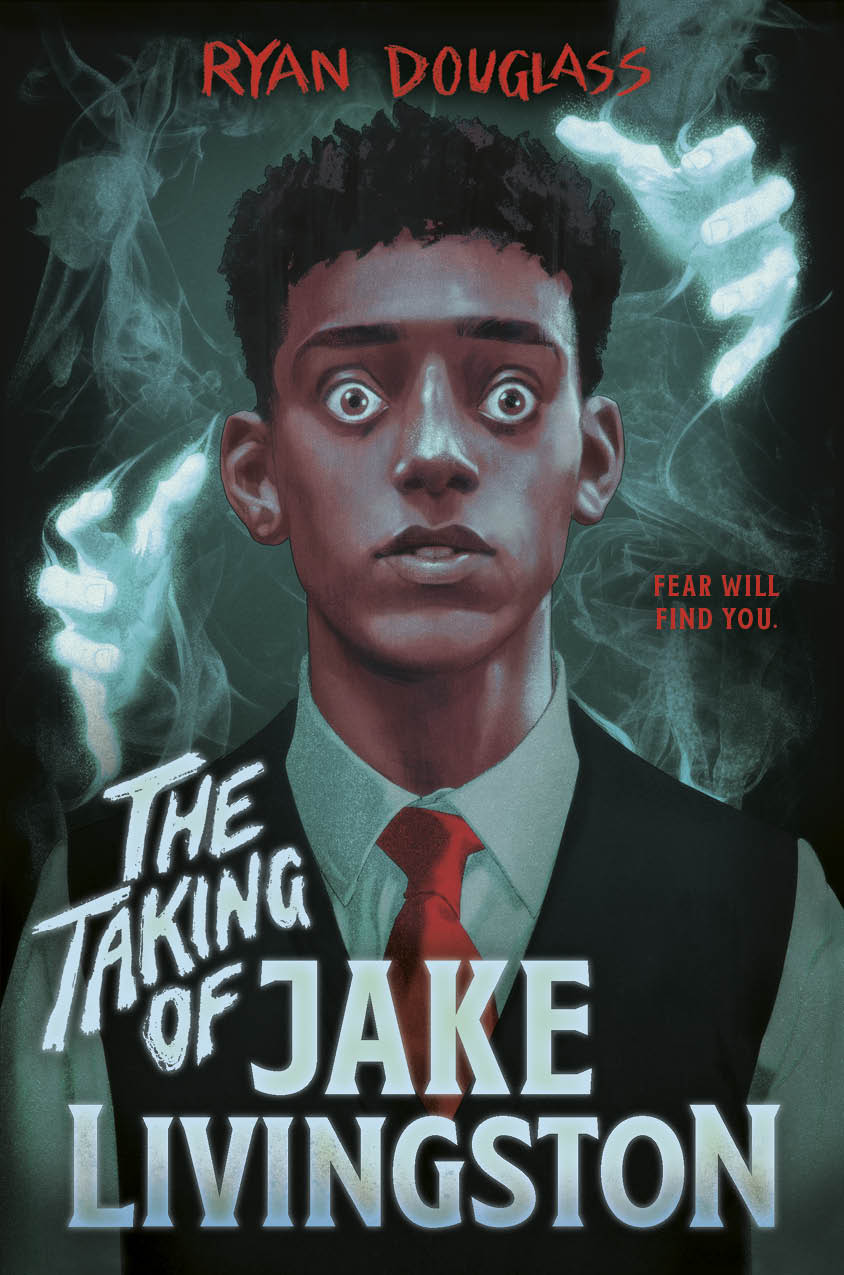 Get Out meets Danielle Vega in this YA social thriller where survival is not a guarantee.
Sixteen-year-old Jake Livingston sees dead people everywhere. But he can't decide what's worse: being a medium forced to watch the dead play out their last moments on a loop or being at the mercy of racist teachers as one of the few Black students at St. Clair Prep. Both are a living nightmare he wishes he could wake up from. But things at St. Clair start looking up with the arrival of another Black student–the handsome Allister–and for the first time, romance is on the horizon for Jake.
Unfortunately, life as a medium is getting worse. Though most ghosts are harmless and Jake is always happy to help them move on to the next place, Sawyer Doon wants much more from Jake. In life, Sawyer was a troubled teen who shot and killed six kids at a local high school before taking his own life. Now he's a powerful, vengeful ghost and he has plans for Jake. Suddenly, everything Jake knows about dead world goes out the window as Sawyer begins to haunt him. High school soon becomes a different kind of survival game–one Jake is not sure he can win.
Melissa Albert meets Twin Peaks in this supernatural thriller about one girl's hunt for the truth about her mother's disappearance.
In 1973, the thirty-one residents of Bitter Rock disappeared. In 2003, so did my mother. Now, I've come to Bitter Rock to find out what happened to her–and to me. Because Bitter Rock has many ghosts. And I might be one of them.
Sophia's earliest memory is of drowning. She remembers the darkness of the water and the briny taste as it filled her throat, the sensation of going under. She remembers hands pulling her back to safety, but that memory is impossible–she's never been to the ocean.
But then Sophia gets a mysterious call about an island names Bitter Rock, and learns that she and her mother were there fifteen years ago–and her mother never returned. The hunt for answers lures her to Bitter Rock, but the more she uncovers, the clearer it is that her mother is just one in a chain of disappearances.
People have been vanishing from Bitter Rock for decades, leaving only their ghostly echoes behind. Sophia is the only one who can break the cycle–or risk becoming nothing more than another echo haunting the island.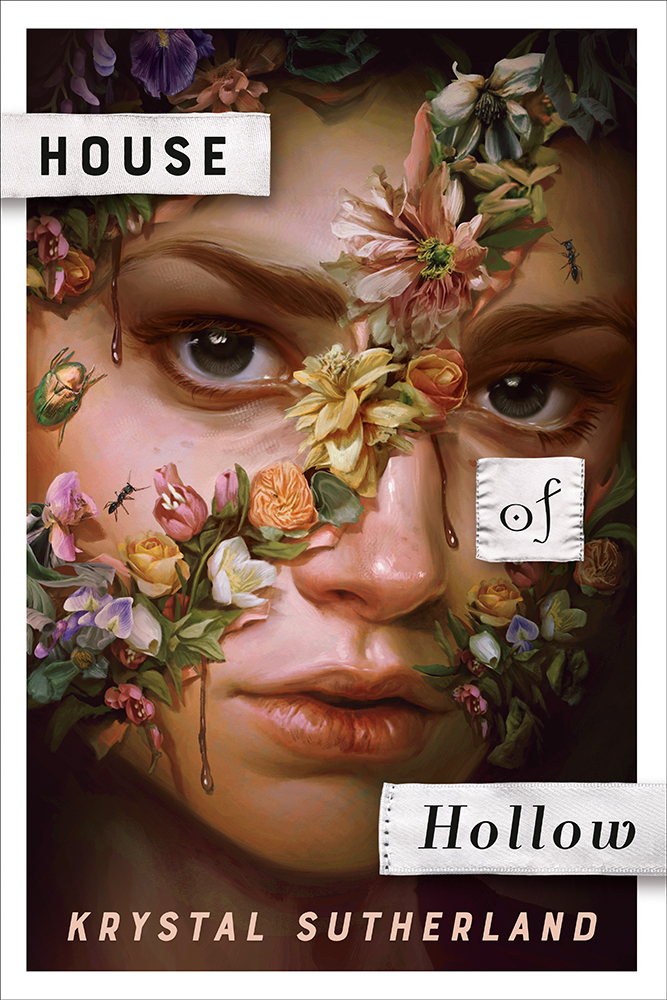 A dark, twisty modern fairytale where three sisters discover they are not exactly all that they seem and evil things really do go bump in the night.
Iris Hollow and her two older sisters are unquestionably strange. Ever since they disappeared on a suburban street in Scotland as children only to return a month a later with no memory of what happened to them, odd, eerie occurrences seem to follow in their wake. And they're changing. First, their dark hair turned white. Then, their blue eyes slowly turned black. They have insatiable appetites yet never gain weight. People find them disturbingly intoxicating, unbearably beautiful, and inexplicably dangerous.
But now, ten years later, seventeen-year-old Iris Hollow is doing all she can to fit in and graduate high school on time–something her two famously glamourous globe-trotting older sisters, Grey and Vivi, never managed to do. But when Grey goes missing without a trace, leaving behind bizarre clues as to what might have happened, Iris and Vivi are left to trace her last few days. They aren't the only ones looking for her though. As they brush against the supernatural they realize that the story they've been told about their past is unraveling and the world that returned them seemingly unharmed ten years ago, might just be calling them home.
A hilarious Agatha Christie-inspired YA thriller-comedy about three best friends who sneak into an influencers-only festival event (gone wrong), only to discover a killer is in their midst–and they have to uncover the truth and solve the mystery before it's too late. Perfect for fans of One of Us Is Lying and Truly Devious.
Plum Winter has always come in second to her sister, the unbelievably cool, famous influencer Peach Winter. And when Peach is invited to an all-expenses-paid trip to a luxurious art-and-music festival for influencers on a private island in the Caribbean, Plum decides it's finally her time to shine. So she intercepts the invite–and asks her two best friends, Sofia and Marlowe, to come along to the fest with her. It'll be a spring break they'll never forget.
But when Plum and her friends get to the island, it's not anything like it seemed in the invite. The island is run-down, creepy, and there doesn't even seem to be a festival–it's just seven other quasi-celebrities and influencers, and none of the glitz and glamour she expected. Then people start to die…
Plum and her friends soon realize that someone has lured each of them to the "festival" to kill them. Someone has a vendetta against every person on the island–and no one is supposed to leave alive. So, together, Plum, Sofia, and Marlowe will do whatever it takes to unravel the mystery of the killer, and fight to save themselves and as many influencers as they can, before it's too late.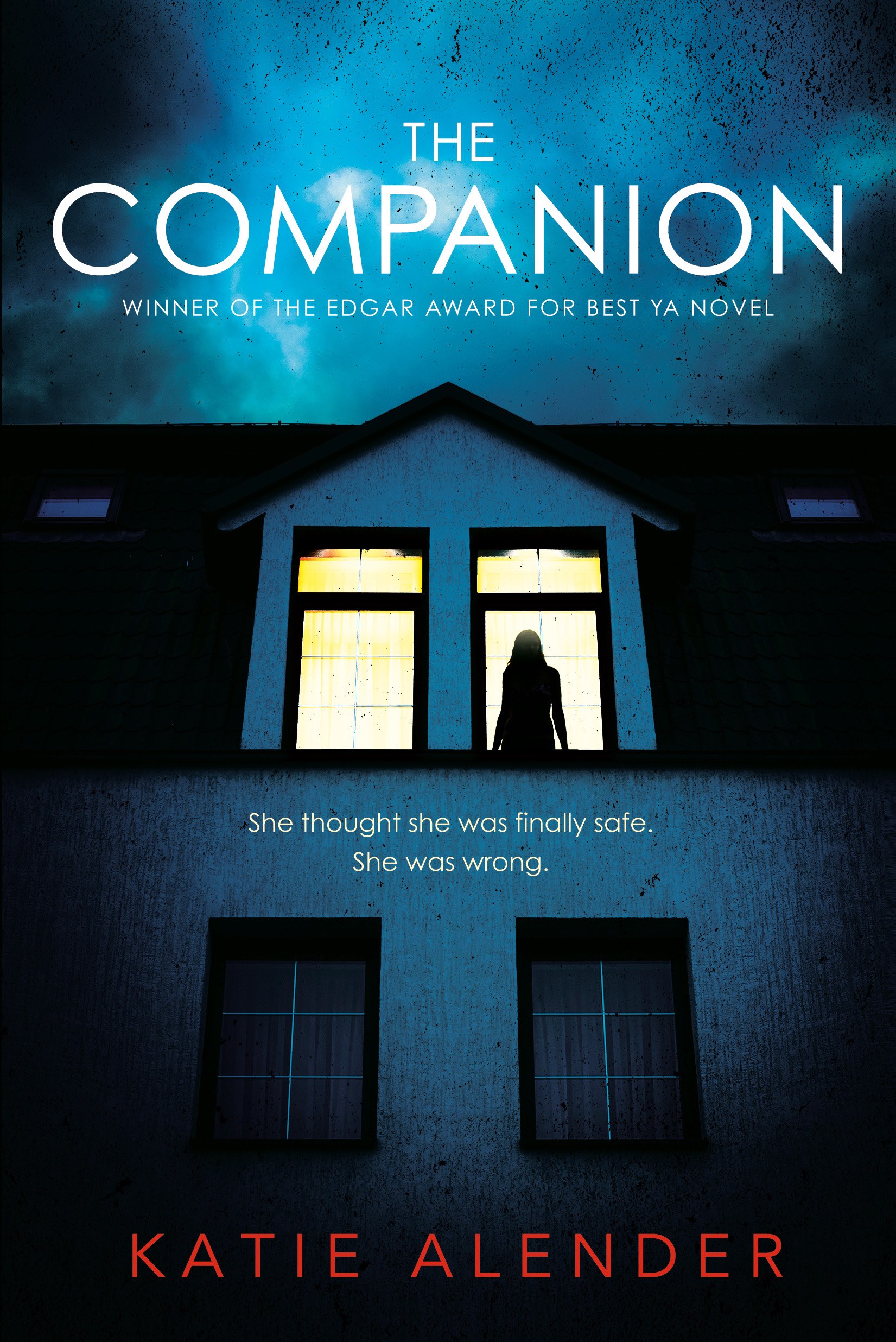 The other orphans say Margot is lucky.
Lucky to survive the horrible accident that killed her family.
Lucky to have her own room because she wakes up screaming every night.
And finally, lucky to be chosen by a prestigious family to live at their remote country estate.
But it wasn't luck that made the Suttons rescue Margot from her bleak existence at the group home. Margot was handpicked to be a companion to their silent, mysterious daughter, Agatha. At first, helping with Agatha–and getting to know her handsome older brother–seems much better than the group home. But soon, the isolated house begins playing tricks on Margot's mind, making her question everything she believes about the Suttons . . . and herself.
Margot's bad dreams may have stopped when she came to live with Agatha – but the real nightmare has just begun.
Coming soon…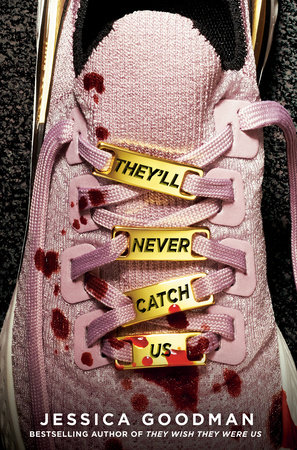 From rising star Jessica Goodman, author of They Wish They Were Us, comes a new fast-paced thriller about two sisters vying for the top spot on their cross-country team–the only way out of their stifling small town. But their dreams are suddenly thrown into peril when a new girl threatens to take away everything they've worked for… until she disappears.
Stella and Ellie Steckler are only a year apart, but their different personalities make their relationship complicated. Stella is single-minded, driven, and she keeps to herself. Cross-country running is her life and she won't let anything get in the way of being the best. Her sister Ellie is a talented runner too, but she also lets herself have fun. She has friends. She goes to parties. She has a life off the course.
The sisters do have one thing in common, though: the new girl, Mila Keene. Both Stecklers' lives are upended when Mila comes to town. Mila was the top runner on her team back home and at first, Ellie and Stella view her as a threat. But soon Ellie can't help but be drawn to her warm, charming personality. After her best friend moved away and her first boyfriend betrayed her, Ellie's been looking for a friend. In a moment of weakness, she even shares her darkest secret with Mila. For her part, Stella finds herself noticing the ways she and Mila are similar. Mila is smart and strong–she's someone Stella can finally connect with. As the two get closer, Stella becomes something she vowed she'd never be: distracted.
With regionals approaching and college scouts taking notice, the pressure is on. Each girl has their future on the line and they won't let friendships get in their way. But then, suddenly, Mila goes out on a training run and never returns. No one knows what happened, but all eyes are on the Steckler sisters.
Burden Falls by Kat Ellis – August 24th
Riverdale meets Stephen King in the terrifying new thriller from the author of Harrow Lake.
The town of Burden Falls drips with superstition, from rumors of its cursed waterfall to Dead-Eyed Sadie, the disturbing specter who haunts it. Ava Thorn grew up right beside the falls, and since a horrific accident killed her parents a year ago, she's been plagued by nightmares in which Sadie comes calling—nightmares so chilling, Ava feels as if she'll never wake up. But when someone close to Ava is brutally murdered and she's the primary suspect, she begins to wonder if the stories might be more than legends—and if the ghost haunting her dreams might be terrifyingly real. Whatever secrets Burden Falls is hiding, there's a killer on the loose . . . with a vendetta against the Thorns.
A teen girl disappears from her small town deep in the bayou, where magic festers beneath the surface of the swamp like water rot, in this chilling debut supernatural thriller for fans of Natasha Preston, Karen McManus, and Rory Power.
La Cachette, Louisiana, is the worst place to be if you have something to hide.
This tiny town, where seventeen-year-old Grey spends her summers, is the self-proclaimed Psychic Capital of the World—and the place where Elora Pellerin, Grey's best friend, disappeared six months earlier.
Grey can't believe that Elora vanished into thin air any more than she can believe that nobody in a town full of psychics knows what happened. But as she digs into the night that Elora went missing, she begins to realize that everybody in town is hiding something—her grandmother Honey; her childhood crush Hart; and even her late mother, whose secrets continue to call to Grey from beyond the grave.
When a mysterious stranger emerges from the bayou—a stormy-eyed boy with links to Elora and the town's bloody history—Grey realizes that La Cachette's past is far more present and dangerous than she'd ever understood. Suddenly, she doesn't know who she can trust. In a town where secrets lurk just below the surface, and where a murderer is on the loose, nobody can be presumed innocent—and La Cachette's dark and shallow lies may just rip the town apart.
New from bestselling author Stephanie Perkins, and the perfect companion to her New York Times bestseller There's Someone Inside Your House, soon to be a Netflix feature.
Bears aren't the only predators in these woods.
Best friends Neena and Josie spent high school as outsiders, but at least they had each other. Now, with college and a two-thousand-mile separation looming on the horizon, they have one last chance to be together—a three-day hike deep into the woods of the Pisgah National Forest.
Simmering tensions lead to a detour off the trail and straight into a waking nightmare … and then into something far worse. Something that will test them in horrifying ways.
Stephanie Perkins, the bestselling author of There's Someone Inside Your House, returns with a heart-stopping, gut-wrenching novel about friendship, survival, and navigating unmarked paths even as evil watches from the shadows.
The Conjuring meets Sadie when seventeen-year-old podcaster Dare takes an internship in a haunted house and finds herself in a life-or-death struggle against an evil spirit.
Dare Chase doesn't believe in ghosts.
Privately, she's a supernatural skeptic. But publicly, she's keeping her doubts to herself—because she's the voice of Attachments, her brand-new paranormal investigation podcast, and she needs her ghost-loving listeners to tune in.
That's what brings her to Arrington Estate. Thirty years ago, teenager Atheleen Bell drowned in Arrington's lake, and legend says her spirit haunts the estate. Dare's more interested in the suspicious circumstances surrounding her death—circumstances that she believes point to a living culprit, not the supernatural. Still, she's vowed to keep an open mind as she investigates, even if she's pretty sure what she'll find.
But Arrington is full of surprises. Good ones like Quinn, the cute daughter of the house's new owner. And baffling ones like the threatening messages left scrawled in paint on Quinn's walls, the ghastly face that appears behind Dare's own in the mirror, and the unnatural current that nearly drowns their friend Holly in the lake. As Dare is drawn deeper into the mysteries of Arrington, she'll have to rethink the boundaries of what is possible. Because if something is lurking in the lake…it might not be willing to let her go.
The Corpse Queen by Heather M. Herrman – September 14th
In this dark and twisty feminist historical thriller, a teenage girl starts a new life as a grave robber but quickly becomes entangled in a murderer's plans.
Soon after her best friend Kitty mysteriously dies, orphaned seventeen-year-old Molly Green is sent away to live with her "aunt." With no relations that she knows of, Molly assumes she has been sold as free domestic labor for the price of an extra donation in the church orphanage's coffers. Such a thing is not unheard of. There are only so many options for an unmarried girl in 1850s Philadelphia. Only, when Molly arrives, she discovers her aunt is very much real, exceedingly wealthy, and with secrets of her own. Secrets and wealth she intends to share—for a price.
Molly's estranged aunt Ava, has built her empire by robbing graves and selling the corpses to medical students who need bodies to practice surgical procedures. And she wants Molly to help her procure the corpses. As Molly learns her aunt's trade in the dead of night and explores the mansion by day, she is both horrified and deeply intrigued by the anatomy lessons held at the old church on her aunt's property. Enigmatic Doctor LaValle's lessons are a heady mixture of knowledge and power and Molly has never wanted anything more than to join his male-only group of students. But the cost of inclusion is steep and with a murderer loose in the city, the pursuit of power and opportunity becomes a deadly dance.