Reading Recs
YA books to read if you need a good cry
If you're not crying at 4 AM as you read the final chapter of a really good book, you're doing it wrong. So grab some tissues and start scrolling because we've rounded up YA books to read if you need a really good cry.
Salt to the Sea by Ruta Sepetys
Inspired by the greatest maritime tragedy in the history of the world, this is the story of four young people who come into each other's lives at the end of WWII. And in classic Ruta Sepetys fashion, tears are a guarantee.
Last Night at the Telegraph Club by Malinda Lo
This #BookTok sensation follows Lily Hu and Kathleen Miller as they fall in love under the flashing neon sign of a lesbian bar called the Telegraph Club. Prepare your emotions!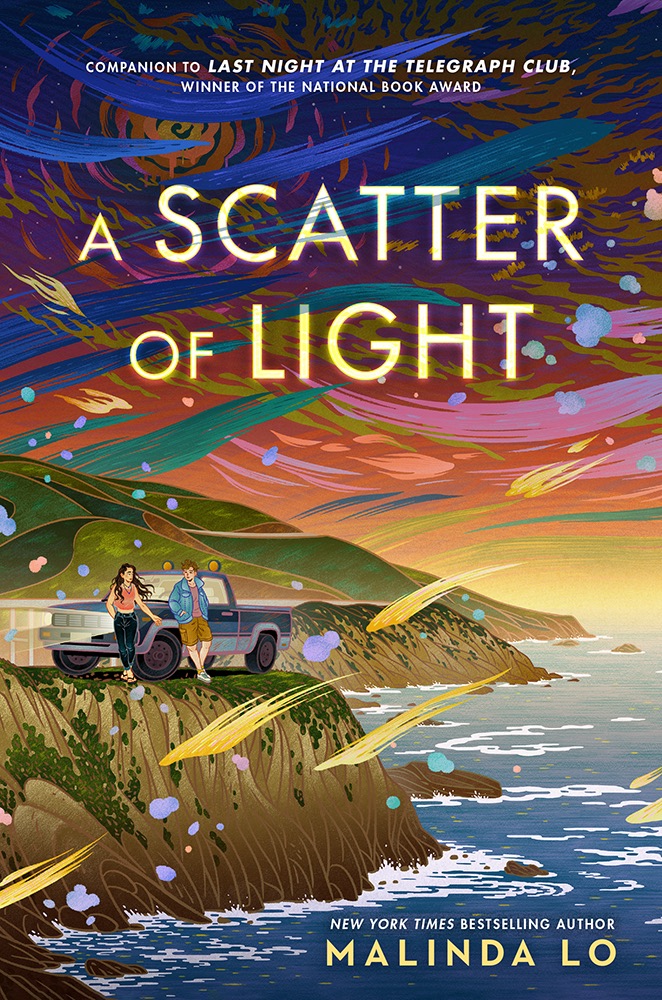 A Scatter of Light by Malinda Lo
It's no surprise that a second Malinda Lo book is on this list. In this companion to Last Night at the Telegraph Club, Malinda Lo returns to the Bay Area with another masterful queer coming-of-age story, this time set against the backdrop of the first major Supreme Court decisions legalizing gay marriage. 
I'll Give You the Sun by Jandy Nelson
Twins Jude and Noah were once inseparable, but after a tragedy hits too close to home, they're not speaking. This is a story about the people who live in our hearts that will make you want to hug the person next to you.
Darius the Great Is Not Okay by Adib Khorram
Darius doesn't think he'll ever be enough, in America or in Iran. Hilarious and heartbreaking, this unforgettable debut will dump a whole bucket of emotions on you.
How It Feels to Float by Helena Fox
Debut author Helena Fox tells a story about love, grief, and inter-generational mental illness, exploring the hard and beautiful places loss can take us, and honoring those who hold us tightly when the current wants to tug us out to sea.
All My Rage by Sabaa Tahir
From one of today's most cherished and bestselling young adult authors comes a breathtaking novel of young love, old regrets, and forgiveness—one that's both tragic and poignant in its tender ferocity.
Watch Over Me by Nina LaCour
Nina LaCour, the Printz Award–winning author of We Are Okay, delivers another emotional knockout with Watch Over Me about trauma and survival, chosen family and rebirth.
The Edge of Being by James Brandon
A tender and heartfelt queer YA novel about the multiplicities of grief, deeply held family secrets, and finding new love. From the author of Ziggy, Stardust and Me!
Bonus round: Books that will be making you cry in 2023!
The Memory Eater by Rebecca Mahoney – Coming March 14
A teenage girl must save her town from a memory-devouring monster in this piercing exploration of grief, trauma, and memory, from the author of The Valley and the Flood.
The Quiet and the Loud by Helena Fox – Coming March 28
A heartbreaking, hopeful, and timely novel about holding too tight to family secrets, healing from trauma, and falling in love, from the award-winning author of How It Feels to Float.
Chasing Pacquaio by Rod Pulido – Coming May 2
Experience the extreme joys, sorrows, and triumphs of a queer Filipino-American teenager struggling to prove himself in an unforgiving world. A poignant coming-of-age story, perfect for fans of Patron Saints of Nothing and Juliet Takes a Breath.
Ever Since by Alena Bruzas – Coming May 23
This intense, beautiful debut—perfect for fans of Nina LaCour and Kathleen Glasgow—is about the power of finding your voice and sharing your story after trauma.
Always Isn't Forever by J.C. Cervantes – Coming June 6
Best friends and soul mates since they were kids, Hart Augusto and Ruby Armenta were poised to take on senior year together when Hart tragically drowns in a boating accident. Absolutely shattered, Ruby struggles to move on from the person she knows was her forever love.
Hart can't let go of Ruby either…. Due to some divine intervention, he's offered a second chance.