Reading Recs
YA books to take with you to summer camp
School's out! If you're packing up to head off to summer camp, here are 7 books that take place in the woods to take with you. From creepy to heartwarming, get ready to read with a flashlight in your cozy sleeping bag!
The Counselors by Jessica Goodman
From New York Times bestselling author Jessica Goodman comes a twisty new thriller about three best friends, one elite summer camp, and the dark secrets that lead to a body in the lake.
Secrets So Deep by Ginny Myers Sain
From New York Times bestselling author of Dark and Shallow Lies comes a  paranormal thriller about a seventeen-year-old girl determined to uncover the truth of what really happened the night her mother died. Now in paperback!
The Woods Are Always Watching by Stephanie Perkins 
The author of There's Someone Inside Your House is back with a heart-stopping, gut-wrenching novel about friendship, survival, and navigating unmarked paths even as evil watches from the shadows.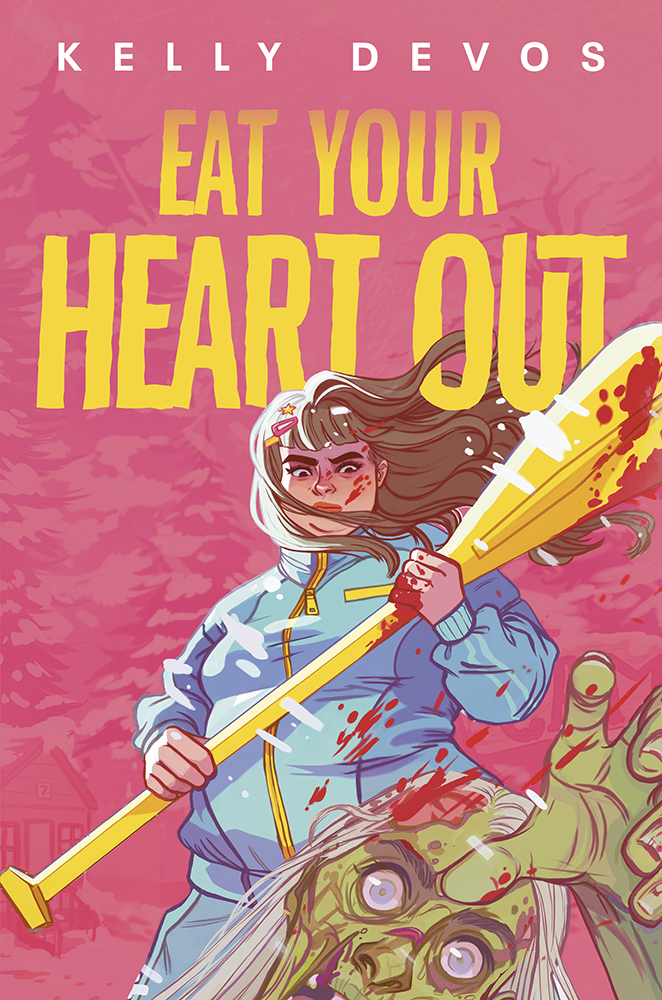 Eat Your Heart Out by Kelly deVos
Shaun of the Dead meets Dumplin' in this bitingly funny YA thriller about a kickass group of teens battling a ravenous group of zombies.
Coming soon…
Give Me a Sign by Anna Sortino – July 11
Jenny Han meets CODA in this big-hearted YA debut about first love and Deaf pride at a summer camp.
The Last Girls Standing by Jennifer Dugan – August 15
In this queer YA psychological thriller from the author of Some Girls Do and Hot Dog Girl, the sole surviving counselors of a summer camp massacre search to uncover the truth of what happened that fateful night, but what they find out might just get them killed.
One Last Breath by Ginny Myers Sain – March 5
The New York Times bestselling author of Dark & Shallow Lies delivers another chilling supernatural thriller filled with murder, romance, and a decades long mystery. Join Tru and Rio as they venture deep into the woods and camp in the midst of a dangerous killer stalking their small town.