Reading Recs
5 Reads to Take Back to School!
Summer may be coming to an end, but the good reads continue. So get that backpack ready, because we're here with 5 reads that are perfect to take back to school with you!
A witty and warm-hearted novel about a trans teen finding his place in the world perfect for fans of Red, White and Royal Blue
There's only one thing standing between Finch Kelly and a full-blown case of high school senioritis: the National Speech & Debate Tournament. Taking home the gold would not only be the pinnacle of Finch's debating career, but the perfect way to launch himself into his next chapter: college in Washington, DC, and a history-making career as the first trans congressman. What could possibly go wrong?
Well, for starters, Finch could develop a teeny tiny crush on his very attractive, very taken, and very gay debate partner, Jonah. Never mind that Finch has never considered whether he's interested in more than just girls. And that dream of college in DC? Finch hasn't exactly been accepted anywhere yet, let alone received the full-ride scholarship he'll need to make this dream a reality.
Worst of all, though, is this year's topic for Nationals: transgender rights. If he wants to cinch the gold, and get into college, Finch might have to argue against his own humanity.
People say there are two sides to every argument. But, as Finch is about to discover, some things—like who you are and who you love—are not up for debate.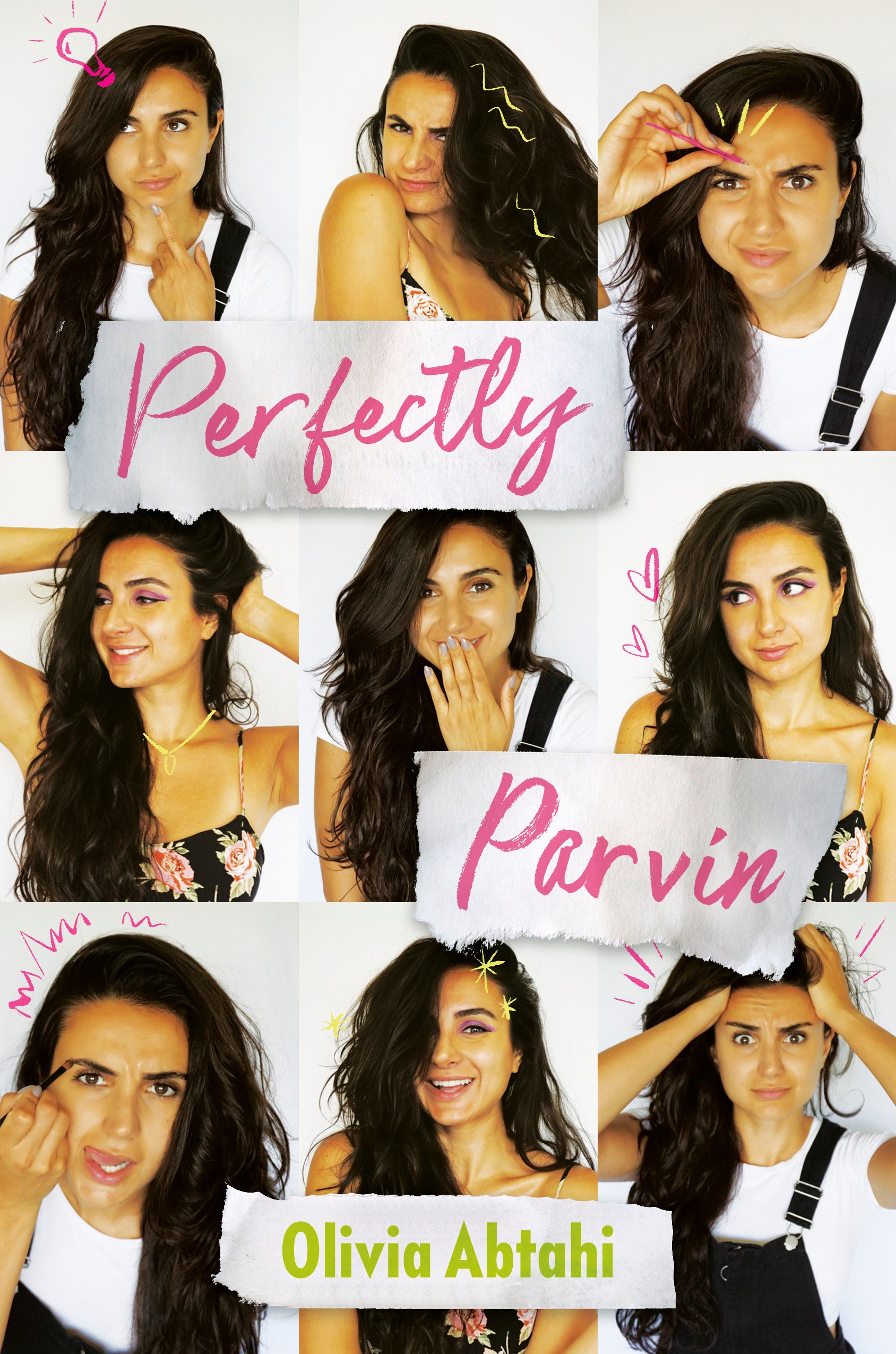 Fourteen-year-old Iranian-American Parvin Mohammadi sets out to win the ultimate date to homecoming in this heartfelt and outright hilarious debut.
Parvin Mohammadi has just been dumped–only days after receiving official girlfriend status. Not only is she heartbroken, she's humiliated. Enter high school heartthrob Matty Fumero, who just might be the smoking-hot cure to all her boy problems. If Parvin can get Matty to ask her to Homecoming, she's positive it will prove to herself and her ex that she's girlfriend material after all. There's just one problem: Matty is definitely too cool for bassoon-playing, frizzy-haired, Cheeto-eating Parvin. Since being herself hasn't worked for her in the past (see aforementioned dumping), she decides to start acting like the women in her favorite rom-coms. Those women aren't loud, they certainly don't cackle when they laugh, and they smile much more than they talk.
But Parvin discovers that being a rom-com dream girl is much harder than it looks. Also hard? The parent-mandated Farsi lessons. A confusing friendship with a boy who's definitely not supposed to like her. And hardest of all, the ramifications of the Muslim ban on her family in Iran. Suddenly, being herself has never been more important.
Olivia Abtahi's debut is as hilarious as it is heartfelt–a delightful tale where, amid the turmoil of high school friendships and crushes, being yourself is always the perfect way to be.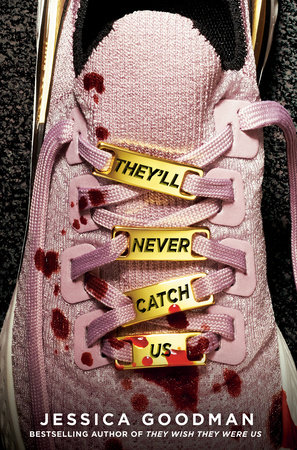 From rising star Jessica Goodman, author of They Wish They Were Us, comes a new fast-paced thriller about two sisters vying for the top spot on their cross-country team—until a teammate's disappearance throws their lives off course.
Stella and Ellie Steckler are only a year apart, but their different personalities make their relationship complicated. Stella is single-minded, driven, and she keeps to herself. Cross-country running is her life and she won't let anything get in the way of being the best. Her sister Ellie is a talented runner too, but she also lets herself have fun. She has friends. She goes to parties. She has a life off the course.
The sisters do have one thing in common, though: the new girl, Mila Keene. Both Stecklers' lives are upended when Mila comes to town. At first, Ellie and Stella view the new star athlete as a threat. But soon Ellie can't help but be drawn to her warm, charming personality. After her best friend moved away and her first boyfriend betrayed her, Ellie's been looking for a friend to share her secrets. Stella finds herself noticing the ways she and Mila are similar. Mila is smart and strong–she's someone Stella can finally connect with. As the two get closer, Stella becomes something she vowed she'd never be: distracted.
With regionals approaching and college scouts taking notice, the pressure is on. Each girl has their future on the line and they won't let friendships get in their way. But then, suddenly, Mila goes out on a training run and never returns. No one knows what happened, but all eyes are on the Steckler sisters.
Love, Simon meets Bend It Like Beckham in this feel-good contemporary romance about a trans athlete who must decide between fighting for his right to play and staying stealth.
Fifteen-year-old Spencer Harris is a proud nerd, an awesome big brother, and a David Beckham in training. He's also transgender. After transitioning at his old school leads to a year of isolation and bullying, Spencer gets a fresh start at Oakley, the most liberal private school in Ohio.
At Oakley, Spencer seems to have it all: more accepting classmates, a decent shot at a starting position on the boys' soccer team, great new friends, and maybe even something more than friendship with one of his teammates. The problem is, no one at Oakley knows Spencer is trans—he's passing.
But when a discriminatory law forces Spencer's coach to bench him, Spencer has to make a choice: cheer his team on from the sidelines or publicly fight for his right to play, even though it would mean coming out to everyone—including the guy he's falling for.
A heartfelt, witty, and thought-provoking YA love story about two teens who fall for each other while forced apart during quarantine, written by two New York Times bestselling authors, and for fans of Five Feet Apart, Anna and the French Kiss, and My Life Next Door
Maxine and Jonah meet in the canned goods aisle just as California is going into lockdown. Max's part-time job as a personal grocery shopper is about to transform into a hellish gauntlet. Jonah's preexisting anxiety is about to become an epic daily struggle. As Max and Jonah get to know each other through FaceTime dates, socially distanced playground hangs, and the escalating heartbreaks of the pandemic, they're pushed apart by what they don't share and pulled closer by what they do.
As thoughtful, probing, and informed as it is buoyant, romantic, and funny, Hello (From Here) cuts across differences in class, privilege, and mental health, all thrown into stark relief by the COVID-19 pandemic. Here's a novel that looks at the first two months of the quarantine, and adds falling in love to the mess.