What's Happening
7 Books That Will Give You an Adrenaline Overdose
Spring allegedly is coming, but we haven't been so sure that yet another snow storm may interrupt. We get it, it's hard to be cooped up inside for so long. To help you out, we've compiled a list of our favorite adrenaline-boosting books to snap you out of it. Hello, fight-or-flight!
If you loved One of Us is Lying, you need to pick up People Like Us, a sharp psychological thriller from debut author Dana Mele. After a girl's body is found in the lake at Bate's Academy and a mysterious revenge blog containing a scavenger hunt appears, Kay Donovan finds herself in the crosshairs of a murder investigation. As the posts come through, Kay races to prevent more destruction from happening to the girls of Bates Academy. But can she before it's too late? Coming February 27!
Casey returns from rehab and regrets letting her friends Shana, Julie, and Aya drag her to an underground rave in NYC's subway system called Survive the Night. Surrounded by frightening drugs and menacing strangers, Casey doesn't think the night could get any worse until she comes across her friend's mutilated body in a pitch-black tunnel. By the time she makes it back to the party, everyone is gone and Casey and her friends can't find their way out of the tunnels. And they aren't alone…
This book will probably make you miss a few stops on your commute (or convince you to stay home forever).
Brooklyn Stevens sits in a pool of her own blood, tied up and gagged. No one outside of these dank basement walls knows she's here. No one can hear her scream.
Riley, Grace, and Alexis just want to save Brooklyn. They're trying to help her. And they've invited Sofia along for the exorcism. But their idea of an exorcism is closer to torture than salvation. And Sofia just wants to get out of this house. But there is no way out.
Fitbit wearers, be prepared for some heart rate spikes! Plus, continue the action in The Merciless II, and The Merciless III (coming this summer!)
Amani Al'Hiza is a gifted sharpshooter, a dreamer, and a damn good liar. But she's also poor, orphaned, and female and she lives in an unforgiving place called Dustwalk where she's destined to wind up wed or dead. Then she meets Jin, a rakish foreigner, in a shooting contest, and sees him as the perfect escape route.
Your heart will race as you discover mythical beasts, adventure, and a heroine finally embracing her power in this Middle-East-meets-Wild-West fantasy. Don't miss the follow-up, Traitor to the Throne!
Fallon is the daughter of a proud Celtic king and the younger sister of the legendary fighter Sorcha. When Fallon was just a child, Sorcha was killed by the armies of Julius Caesar. On the eve of her seventeenth birthday, Fallon is captured and sold to an elite training school for female gladiators—owned by none other than Julius Caesar himself. In a cruel twist of fate, the man who destroyed Fallon's family might be her only hope of survival. The sequel, The Defiant, is on sale now!
If you want danger, romance, and action scenes that will make you sweat, this is your book.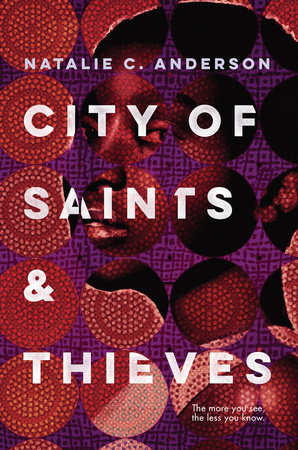 When Tina's mother is found dead, she knows exactly who did it. With revenge always on her mind, she spends the next four years surviving on the streets alone, working as a master thief. Her need for revenge soon sets into motion a dangerous cascade of events that could, at any moment, cost Tina her life. But finally uncovering the incredible truth about who killed her mother—and why—keeps her holding on.
Murder! Revenge! Thievery! This is a fast-paced nail-biting thriller that will make bookmarks feel irrelevant.
Fin and Betty's close friendship survived Fin's ninth-grade move from their coastal Maine town to Manhattan. In the fall of their senior year, they plan to reunite as freshmen roommates at NYU. Until Betty disappears. Fin knows the truth about her disappearance, and she returns for one final summer, determined to get justice for her friend, even if it means putting her loved ones—and herself—at risk.
Better than coffee, the secrets, murder, and hidden agendas in this dark thriller will keep you up through the night.