Reading Recs
9 YA Books to Read for #Blackathon2020
It's February, which means Blackathon is back! #Blackathon2020 is an Afrocentric read-a-thon challenge inspired by Black History Month. Helmed by BookTubers Jesse from Bowties & Books and Lauren from The Novel Lush, Blackathon has created fun opportunities to celebrate books and works by Black and African American authors and creators throughout the entire month of February.
Visit the Blackathon Twitter to find out how you can participate across Twitter, Instagram, and YouTube! And make sure to check out Jesse's Blackathon announcement video:
You can watch Lauren's #Blackathon2020 announcement video, too!
Jesse also shared why they created #Blackathon and brought the read-a-thon back for another year:
Black BookTubers/readers have been asking more people to pay attention to our stories for years, but those voices went largely unheard. Afrocentric narratives weren't on the collective radar of BookTube. Across readers of various genres—romance, fantasy, contemporary, etc.—TBRs were full of books that had no Black faces on them and "representation" for Black characters was limited to supporting roles. Blackathon was created simply because we wanted to see the rich narratives from the black diaspora reflected in the BookTube Community we've come to love so entirely. We wanted to see this community full of people that we love and spend so much virtual time supporting support us back.

We created Blackathon to 1) intentionally celebrate Black narratives, 2) show the publishing industry that readers of all backgrounds are geeked about the stories Black authors have to tell and 3) combat the notion that Black stories are not vital to everyone's shelves. Blackathon was a party last year – it was the most fun we have had on BookTube, the most "seen," and connected we have felt to our community. Apparently others felt the same because in December, we began getting messages asking when it would return! Given how much it meant to us and clearly to the community as well—there was simply no way we wouldn't bring it back for round 2.
We're ecstatic that #Blackathon2020 is happening, and we have a few suggestions for books that you can add to your TBR for the read-a-thon!
War Girls by Tochi Onyebuchi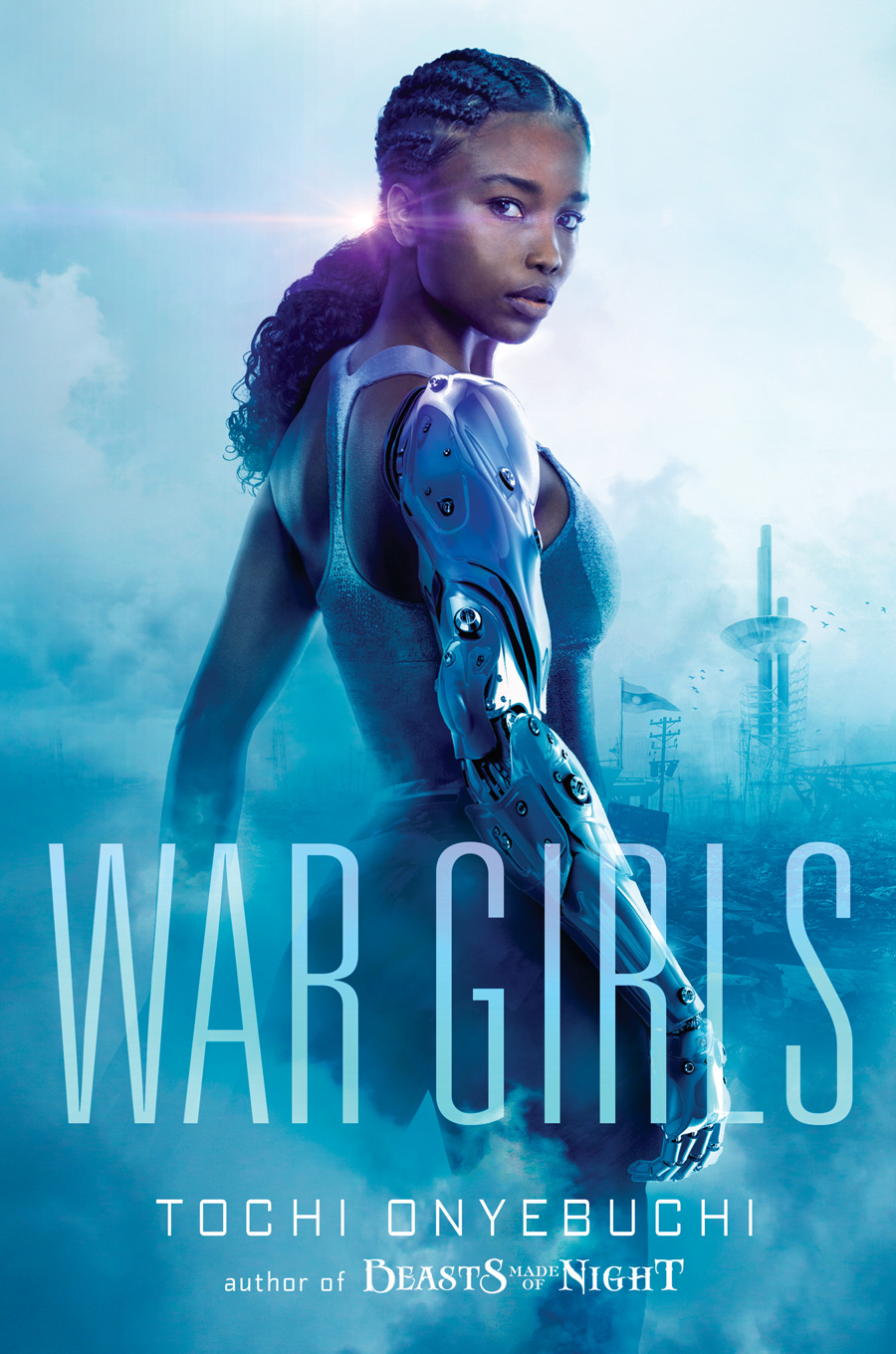 Inspired by the real-life Nigerian–Biafran War, this action-packed story of sisterhood and survival is perfect for fans of Black Panther. Set over 150 years in the future, it stars dual protagonists who are sisters—one of whom, Ify, is a tech genius at the level of Princess Shuri.
Another complicated sister story, where Princess Eva must battle her older sister Isa—in a fight to the death—in order to ascend to the Queendom of Myre. It's the perfect mashup of Three Dark Crowns meets Children of Blood and Bone.
Perfect for fans of Tiffany Haddish's The Last Black Unicorn, Obviously spotlights comedian and YouTuber Akilah Hughes as she takes readers on her journey from small-town Kentucky to New York City in a series of intimate and personal essays.
16-year-old Audre has just been uprooted when her dad moved them from from Trinidad to Minneapolis, where she meets 16-year-old Mabel. When romance blossoms between them, they must find the courage to stay together in a world that seems to want to keep them apart.
This star-crossed love story of two teens from different backgrounds who collide at a Manhattan prep school recently celebrated its twentieth anniversary, and it's perfect for fans of The Hate U Give.
Pet by Akwaeke Emezi

A finalist for the National Book Award, Pet is a genre-defying novel that follows Jam, a young resident of the city of Lucille. When Jam meets Pet, a creature who emerges from her mother's paintings and a drop of Jam's blood, she must work with Pet to hunt down a monster that no one will admit exists.
Nic Stone, the acclaimed author of Dear Martin, returns with another must-read contemporary novel, a romance that takes a critical eye toward class and privilege and explores what happens when have and have-nots collide.
For readers who grew up with Octavia Butler, to fans of YA anthologies, A Phoenix First Must Burn is a must-read. The anthology explores the Black experience in fantasy and sci-fi, through sixteen short stories that center Black women and gender-nonconforming characters. These heroines are ones you will remember.
If you loved Roll of Thunder, Hear My Cry, you'll need to add this book to your TBR because it's the life-changing finale to the saga of the Logan family. Cassie Logan, who was only nine in Roll of Thunder, is now a young woman fresh out of college, and All the Days Past, All the Days to Come brings her family's story to its conclusion as the Logans face historical moments in twentieth-century America.
Don't forget to check out how you can participate in #Blackathon2020!