What's Happening
8 Book Club Suggestions for When It's Your Turn to Pick
Everyone knows the most important member of your book club…is the book. You need one that you'll want to talk about over and over again to EVERYONE you know. So we created a magnificent YA Book Club website with tips, exclusives, and the 8 book club suggestions that had us dialing our emergency MUST DISCUSS NOW numbers the second we turned the last page!
Has a historical fiction novel EVER made you feel like your heart was too small to contain an ocean of emotion the way Between Shades of Gray did? No. The answer is no. That's why you need to share the load with your friends.
Besides having a love story that may or may not shatter you after reading, The Fault in Our Stars asks huge questions about life, relationships, identity, death, and what it means to be human.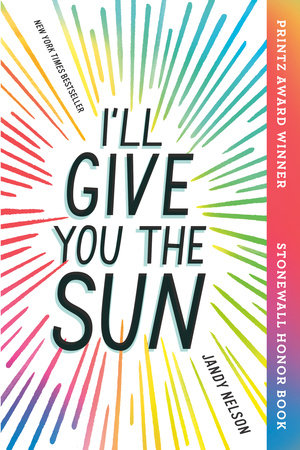 Gorgeously written, I'll Give You the Sun is like absorbing a spectacular painting in book form, and the epic relationship between twins Noah and Jude will have you smiling, laughing, crying, and wanting to hug the [multiple] person[s] next to you.
Suspended between life and death after an accident, Mia takes a look at her past and has to make the ultimate decision – and we guarantee your book club will go back and forth with her each step of the way.
In a Massachusetts town that was once Salem Village, the senior girls at St. Joan's Academy are suffering a hysterical illness…but what is it? Pollution? Stress? Are they faking it? Or is history repeating itself…
Jam's taking a writing class in rural Vermont to get over the death of her boyfriend, but there are hidden truths on her path to reclaim her loss that will have you considering the importance of words, emotions, and the past.
Has someone else's decision ever altered your life forever? After Rio's sister abandons her in their underwater city, everything she knows about the divide between land and sea unravels, and her own destiny comes into question.
Set in the 1990s, the gut-wrenching tale of Althea and Oliver takes you through their North Carolina hometown to pool halls, punk houses, and the hospitals of New York City while exploring identity, illness, and love.