Reading Recs
Books to Read if You Love Unsolved Mysteries
Whether you're obsessed with Netflix's recent docuseries Unsolved Mysteries or love to binge Buzzfeed Unsolved here and there, we've got the reads to keep your mind spinning around What really happened? for days. Let's get to it!

Coming August 4, pre-order your copy here!


A gripping story of survival and the razor's-edge difference between perfect cruelty and perfect love.

"This isn't meant to be a confession. Not in any spiritual sense of the word. Yes, I'm in jail at the moment. I imagine I'll be here for a long time, considering. But I'm not writing this down for absolution and I'm not seeking forgiveness, not even from myself. Because I'm not sorry for what I did to Rose. I'm just not. Not for any of it."
Ben Gibson is many things, but he's not sorry and he's not a liar. He will tell you exactly about what happened on what started as a simple school camping trip in the mountains. About who lived and who died. About who killed and who had the best of intentions. But he's going to tell you in his own time. Because after what happened on that mountain, time is the one thing he has plenty of.



Sadie by Courtney Summers

A missing girl on a journey of revenge. A Serial―like podcast following the clues she's left behind. And an ending you won't be able to stop talking about.
Sadie hasn't had an easy life. Growing up on her own, she's been raising her sister Mattie in an isolated small town, trying her best to provide a normal life and keep their heads above water.
But when Mattie is found dead, Sadie's entire world crumbles. After a somewhat botched police investigation, Sadie is determined to bring her sister's killer to justice and hits the road following a few meager clues to find him.
When West McCray―a radio personality working on a segment about small, forgotten towns in America―overhears Sadie's story at a local gas station, he becomes obsessed with finding the missing girl. He starts his own podcast as he tracks Sadie's journey, trying to figure out what happened, hoping to find her before it's too late.
Courtney Summers has written the breakout book of her career. Sadie is propulsive and harrowing and will keep you riveted until the last page.


Nightfall by Jake Halpern and Peter Kujawinski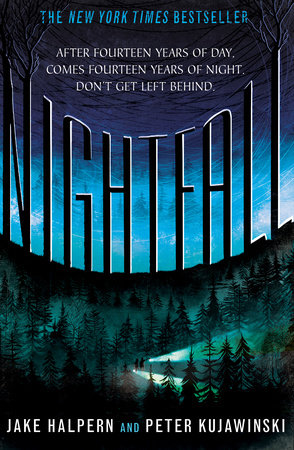 The dark will bring your worst nightmares to light in this gripping and eerie survival story, perfect for fans of James Dashner and Neil Gaiman.

On Marin's island, the sunrise only comes every twenty-eight years. But it's not the dawn she has to worry about. When sunset triggers the tide to roll out hundreds of miles, the islanders of Bliss must quickly prepare to sail south, where they will wait out the long, fourteen years of unforgiving Night. Marin and her twin brother, Kana, ready their house for departure: locks must be taken off doors, furniture arranged, tables set. The rituals are bizarre, but none of the adults in town will discuss why it has to be done this way.
Just as the ships are about to sail, a boy goes missing—the twins' friend Line. Marin and Kana are the only ones who know the truth about where Line has gone, and the only way to rescue him is by doing it themselves. But Night is falling. Their island is changing.
And it may already be too late.


The line between best friend and something more is a line always crossed in the dark.
Jess Wong is Angie Redmond's best friend. And that's the most important thing, even if Angie can't see how Jess truly feels. Being the girl no one quite notices is OK with Jess anyway. If nobody notices her, she's free to watch everyone else. But when Angie begins to fall for Margot Adams, a girl from the nearby boarding school, Jess can see it coming a mile away. Suddenly her powers of observation are more a curse than a gift.
As Angie drags Jess further into Margot's circle, Jess discovers more than her friend's growing crush. Secrets and cruelty lie just beneath the carefree surface of this world of wealth and privilege, and when they come out, Jess knows Angie won't be able to handle the consequences.
When the inevitable darkness finally descends, Angie will need her best friend.
"It doesn't even matter that she probably doesn't understand how much she means to me. It's purer this way. She can take whatever she wants from me, whenever she wants it, because I'm her best friend."
A Line in the Dark is a story of love, loyalty, and murder.
BONUS ROUND: 2020 has some FREAKY reads coming. Here's what to look out for…
The Companion by Katie Alender – Coming August 25, 2020!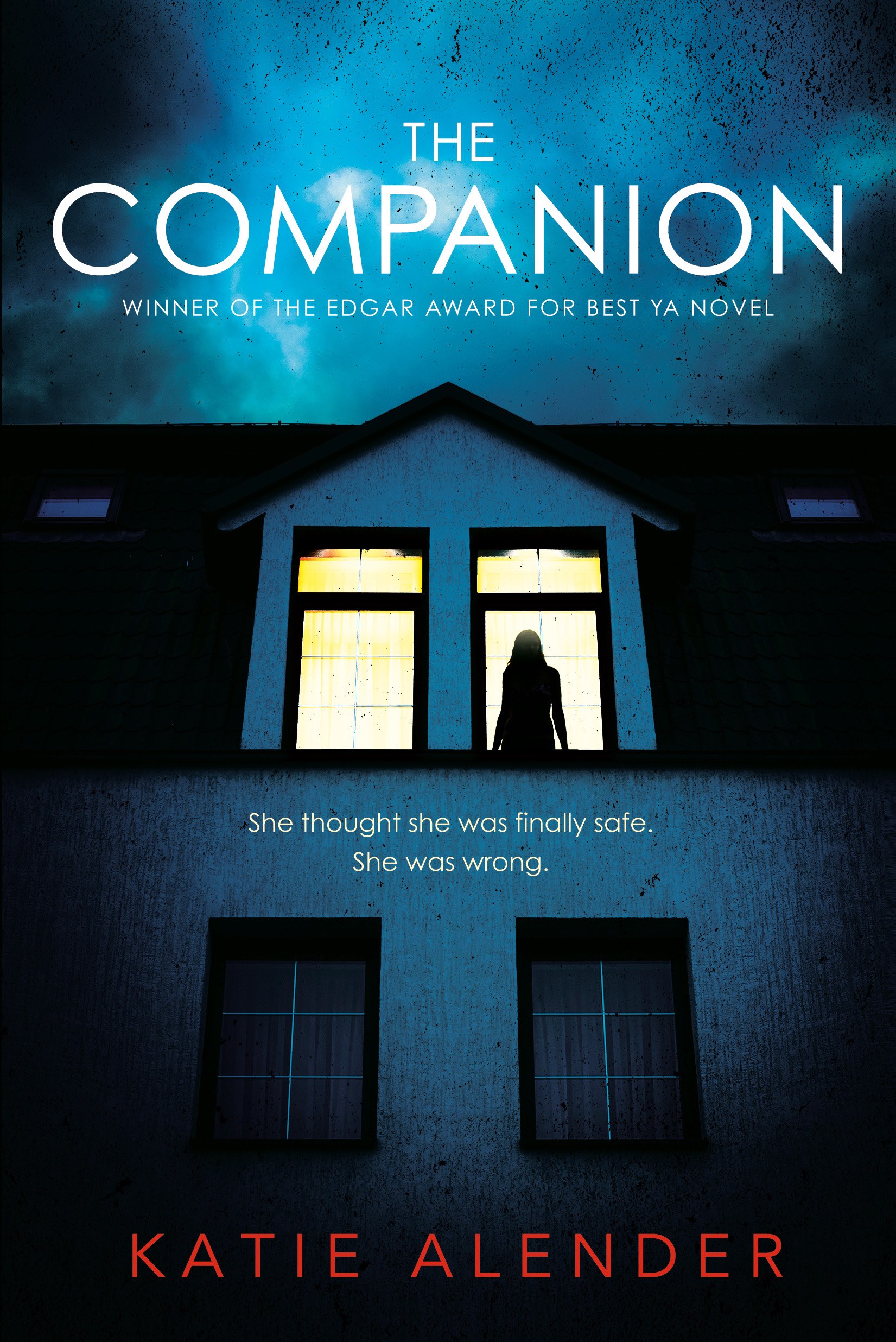 Harrow Lake by Kat Ellis – Coming August 25, 2020

MEME by Aaron Starmer – Coming September 8, 2020!
A tense, psychological thriller for the internet age about the destructive combination of self-important goals and self-serving plans.
Cole Weston—former friend, former boyfriend—has become dangerous, erratic. Something needs to be done. Getting rid of Cole is practically a public service. So high school seniors Holly Morse, Grayson Hobbs, Logan Bailey, and Meeka Miller devise a plan. Kill Cole. Bury him in the woods behind Meeka's house. Bury him deep, deep in the ground along with four old cell phones, wiped except for their video confession as insurance that no one will ever betray the group. Everything is perfect, until the meme appears. It's a screenshot from their confession… a confession that's supposed to be entombed with Cole forever in the cold Vermont dirt.