Reading Recs
25 Coming of age stories that will warm your heart
Come inside and snuggle up with a good book, because these 21 coming of age stories are guaranteed to warm your heart! (Psst, we also added 4 upcoming reads for you to add to your TBR for later too!)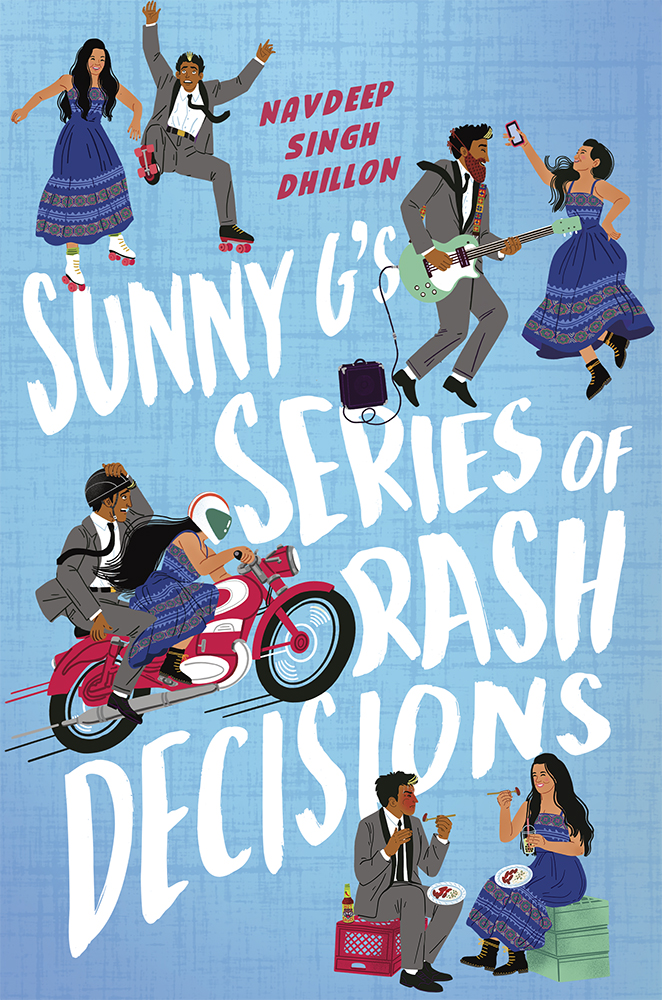 For fans of Sandhya Menon and Adam Silvera, a prom-night romantic-comedy romp about a Sikh teen's search for love and identity.
Adib Khorram's brilliant debut is for anyone who's ever felt not good enough—then met a friend who makes them feel so much better than okay.
Celebrated author Sarah Kuhn reinvents the modern fairy tale in this intensely personal yet hilarious novel of a girl whose search for a storybook ending takes her to unexpected places in both her beloved LA neighborhood and her own guarded heart.
From Los Angeles Times Book Prize Award winner and Edgar Award nominee Malla Nunn comes a stunning portrait of a family divided and a powerful story of how friendship saves and heals.
A poignant and uplifting novel about the power of community, from the #1 New York Times bestselling author of If I Stay.
The Hazel Wood meets The Astonishing Color of After in this dreamy, atmospheric novel that follows sixteen-year-old Eli as she tries to remember what truly happened the night her mother disappeared off a frozen fjord in Norway under the Northern Lights.
Tobyn Wolfe knows she's destined to be a rock star. She sings, she dances, and she's got that "It" factor. Her dreams are even closer within her reach when she meets Maybe Someday–an incredible all-female band–during a night out with her older sister, Devyn. Joining their band would be the perfect way to show off her amazing vocals. It's too bad her mom can't see this. She wants Tobyn to go to college and become a serious musician, not follow in Devyn's footsteps and wind up a struggling artist. Can Tobyn prove to her mom that she knows what's best, or will her dreams end up becoming a horrible nightmare?
An unforgettable young adult debut novel-in-verse that redefines what it means to "make it," touching on themes of mental illness, sexual assault, food insecurity and gentrification, in the Nuyorican literary tradition of Nicholasa Mohr and the work of contemporary writer Elizabeth Acevedo.
From the creator of Yes, I'm Hot In This, this cheeky, hilarious, and honest graphic novel asks the question everyone has to figure out for themselves: Who are you?
A story perfect for fans of Nina LaCour and Jandy Nelson about a girl who moves cross country and finds herself falling for someone new who throws her whole life out of order.
For fans of Jenny Han and Jane Austen, a rom-com that's equal parts hilarious and heartfelt about the unexpected consequences of one teen's quest to help her friends find love, from the author of A Taste for Love.
From debut author Heather Kamins comes a beautiful and evocative story about one girl's journey of choosing who she wants to be–in a life she never planned for.
Boundaries are crossed and the edge of sanity is tested in Marcelle Karp's debut novel, which celebrates the complicated dynamics of female friendship and the heartbreaking ache of first love.
A sparkling K-drama inspired debut teen novel by Grace Shim, THE NOH FAMILY introduces irrepressibly charming teen Chloe Kang, who is reunited with her deceased father's estranged family via a DNA test, and is soon whisked off to Seoul to join them…
Jo never heard of the label "practice girl"…until she was called one. And those two devastating words would irreversibly change the way she saw everyone–including herself. An emotional and empowering novel about reputation and double standards, perfect for fans of Katie Cotugno and Sarah Dessen.
For fans of Never Have I Ever and Crazy Rich Asians, this effervescent debut takes readers on a journey to the place where trends are born—Seoul, Korea—where Melody Lee unwillingly moves with her family and must start a new life, a new school…and maybe a new romance.
Two Black, queer best friends face their last day together with an epic journey through Baltimore in this magnetic YA debut by celebrated cultural critic and bestselling author of Here for It R. Eric Thomas.
An achingly honest and frequently hilarious coming-of-age novel about an Arab American trans swimmer fighting to keep their head above water in a landlocked midwestern town.
A charming rom-com about high school debater TJ Powar who—after becoming the subject of an ugly meme—makes a resolution to stop shaving, plucking, and waxing, and prove that she can be her hairy self and still be beautiful…but soon finds this may be her most difficult debate yet. Perfect for fans of Netflix's Never Have I Ever.
Instant Karma meets I Wish You All the Best in a funny and heartfelt debut about a boy's delirious summertime quest with his ex-girlfriend.
A sweet and nerdy contemporary YA novel set in the world of marching band perfect for fans of Late to the Party, Fat Chance, Charlie Vega and Kate in Waiting.
Coming soon…
Azar on Fire by Olivia Abtahi – Coming August 23
Finding her voice takes on a whole new meaning when fourteen-year-old Azar Rossi sets out to win her local Battle of the Bands contest in this heartfelt and hilarious contemporary YA.
The Life and Crimes of Hoodie Rosen by Isaac Blum – Coming Sept 20
The Chosen meets Adam Silvera in this irreverent and timely story of worlds colliding in friendship, betrayal, and hatred.
Coven by Jennifer Dugan and Kit Seaton – September 6
In this queer, paranormal YA graphic novel debut from the author of Some Girls Do and the illustrator of Wonder Woman: Warbringer, a young witch races to solve the grisly supernatural murders of her coven members before the killer strikes again.
Margot Mertz for the Win by Carrie McCrossen and Ian McWethy – November 15
Margot faces senior year working on a campaign for local election while helping a fellow student run for class president—but when a mysterious blackmail plot emerges, and a loathesome opponent rises in the class race, Margot might have to return to the cleanup job she thought she'd left behind.