Reading Recs
The thriller TBR for anyone who loved ONE OF US IS LYING
If the plot twist of One of Us Is Lying knocked your socks right off, we have a few twisty thrillers recommendations for that TBR.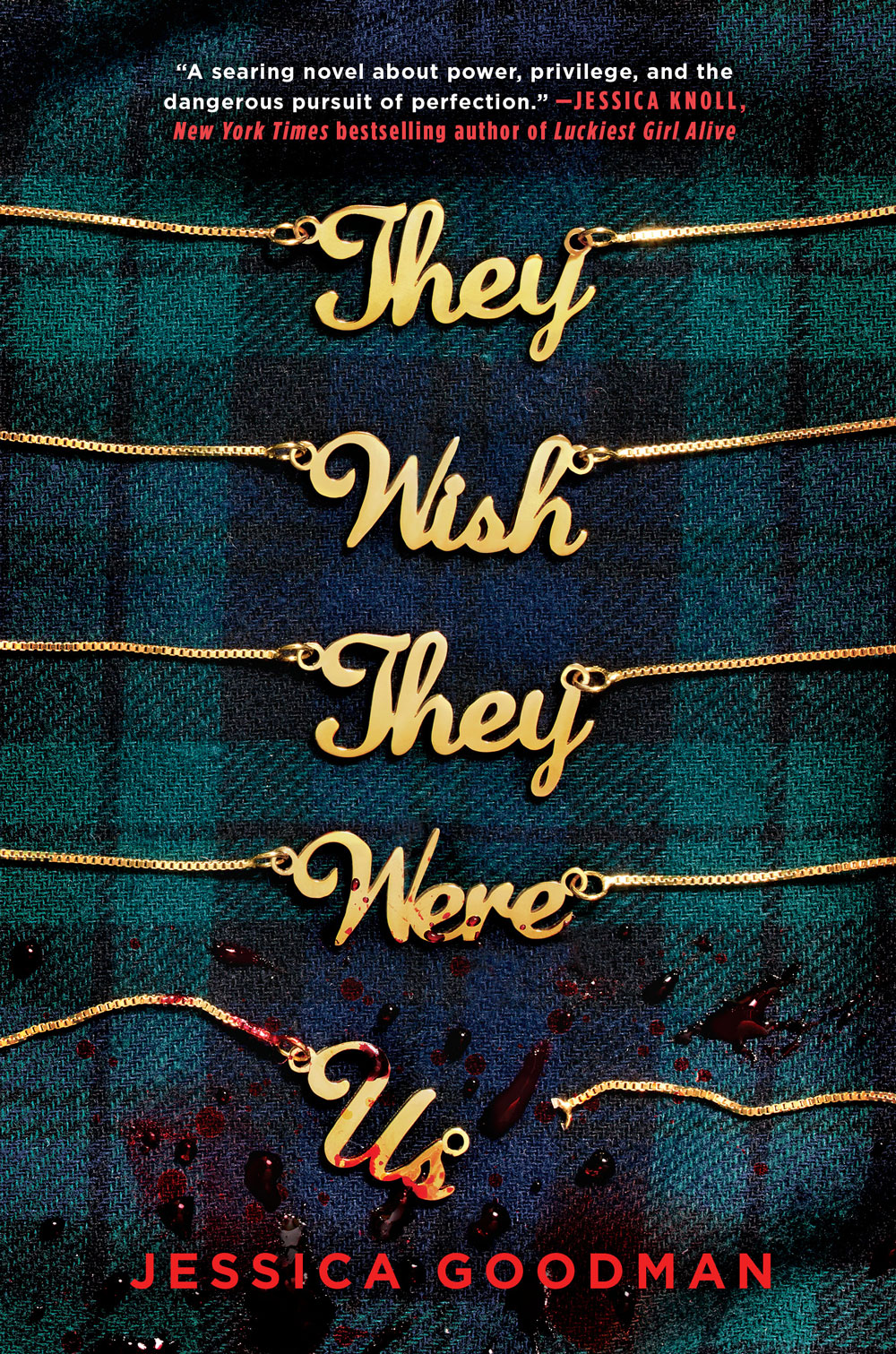 Gossip Girl meets One of Us Is Lying with a dash of The Secret History in this slick, taut murder mystery set against the backdrop of an exclusive prep school on Long Island. Someone killed Sheila, and Jill has vowed to find out who did…but digging deeper could mean putting her friendships, and her future, in jeopardy. Coming August 4th!
Talk about a PLOT TWIST. We won't give anything away, but I Know You Remember revolves around a missing person case that gets real wild real fast. Ruthie's best friend Zahra vanished without a trace. As Ruthie desperately tries to piece together the truth, she falls deeper and deeper into her friend's new world, circling closer to a dangerous revelation about what happened to Zahra in the days before her disappearance–one that might be better off buried.
A gripping story of survival and the razor's-edge difference between perfect cruelty and perfect love.
"This isn't meant to be a confession. Not in any spiritual sense of the word. Yes, I'm in jail at the moment. I imagine I'll be here for a long time, considering. But I'm not writing this down for absolution and I'm not seeking forgiveness, not even from myself. Because I'm not sorry for what I did to Rose. I'm just not. Not for any of it."
We LOVE a boarding school murder mystery. Kay Donovan may have skeletons in her closet, but the past is past, and she's reinvented herself entirely. But when a girl's body is found in the lake, Kay's carefully constructed life begins to topple. The dead girl has left Kay a computer-coded scavenger hunt, which, as it unravels, begins to implicate suspect after suspect, until Kay herself is in the crosshairs of a murder investigation. But if Kay's finally backed into a corner, she'll do what it takes to survive. Because at Bates Academy, the truth is something you make…not something that happened.
Pasadena by Sherri L. Smith
Murder mystery + royalty + fantasy. Keralie Corrington is a talented pickpocket in the kingdom of Quadara. But when a routine theft goes horribly wrong, Keralie discovers what she's stolen is actually a video of the four queens of Quadara being murdered. But with Keralie and her newfound partner in crime Varin each keeping secrets—and lives hanging in the balance—everything is at stake, and no one can be trusted.
A Good Girl's Guide to Murder by Holly Jackson
A super addictive, twisty crime thriller? Yes, please. Get ready for a closed local murder case that doesn't add up, and a girl who's determined to find the real killer–but not everyone wants her meddling in the past.
Meme by Aaron Starmer – Coming September 8!
Cole Weston—former friend, former boyfriend—has become dangerous, erratic. Something needs to be done. Getting rid of Cole is practically a public service. So high school seniors Holly Morse, Grayson Hobbs, Logan Bailey, and Meeka Miller devise a plan. Kill Cole. Bury him in the woods behind Meeka's house. Bury him deep, deep in the ground along with four old cell phones, wiped except for their video confession as insurance that no one will ever betray the group. Everything is perfect, until the meme appears. It's a screenshot from their confession… a confession that's supposed to be entombed with Cole forever in the cold Vermont dirt.