Breaking News
5 Books to Tide You Over Until the Next Solar Eclipse
Let's get one thing straight: space is cool. Some of the best franchises take place in space (Doctor Who, Star Wars, Guardians of the Galaxy), but it's also home to some awesome natural phenomenon—like solar eclipses! In case you missed it, or saw it and loved it, here are some of our favorite celestial-themed books to get you prepared for the next one!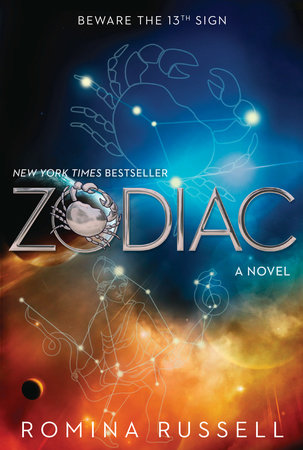 Rho, a native of House Cancer, embarks on her journey in Zodiac. She's determined to save the Galaxy from destruction in this enthralling sci-fi space saga. Thirteen Rising concludes the Zodiac series and is available everywhere books are sold on August 29th!
Rhee and Aly. A crown princess and a war refugee. Can they come together, despite their differences—and, you know, the fact that Aly was accused of trying to kill Rhee—to stop a force that's determined to destroy the entire galaxy?
What would you do if you knew another you lived on a mirror planet light years away?
Fifty years before the spaceship Godspeed is supposed to land on a new planet, Amy is mysteriously awoken from her cryogenic chamber… and someone tried to murder her. She must navigate the ship alone and find her attacker before they attack again.
Phaet Theta planned on living peacefully in the lunar colony… until her mother is arrested. Now she must enlist in the militia and save her family before it's too late.